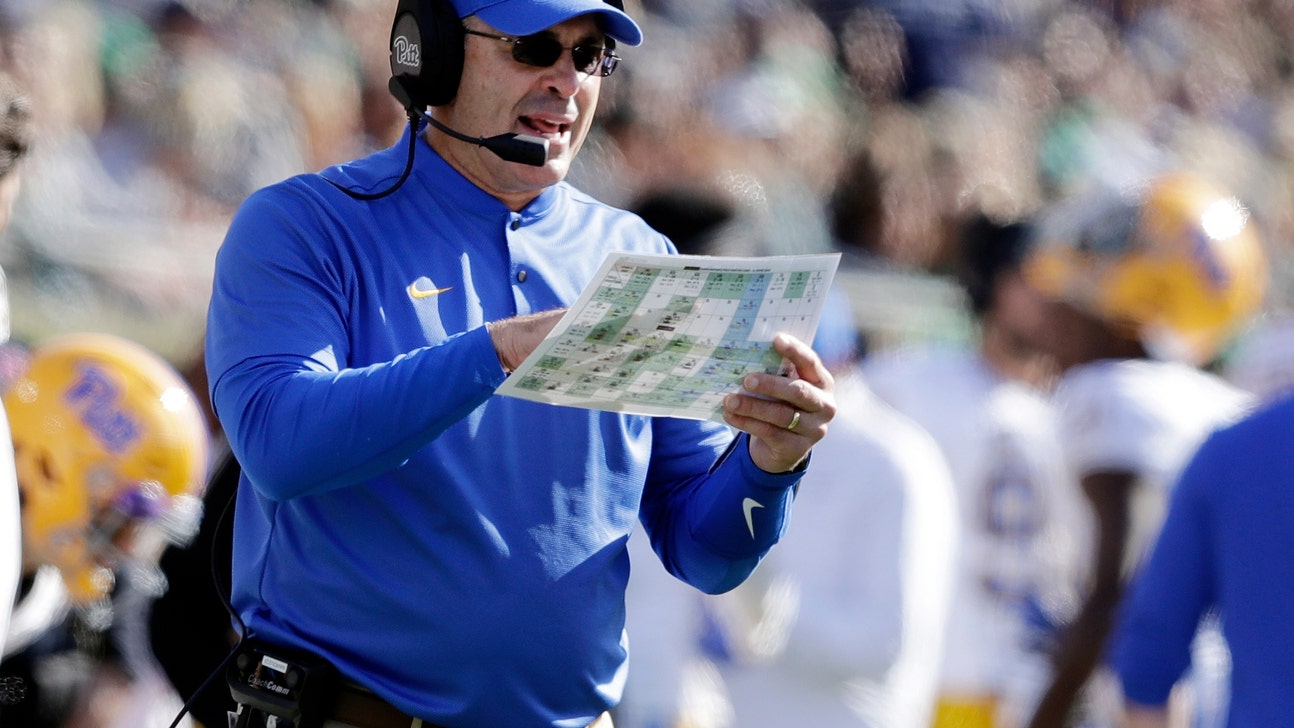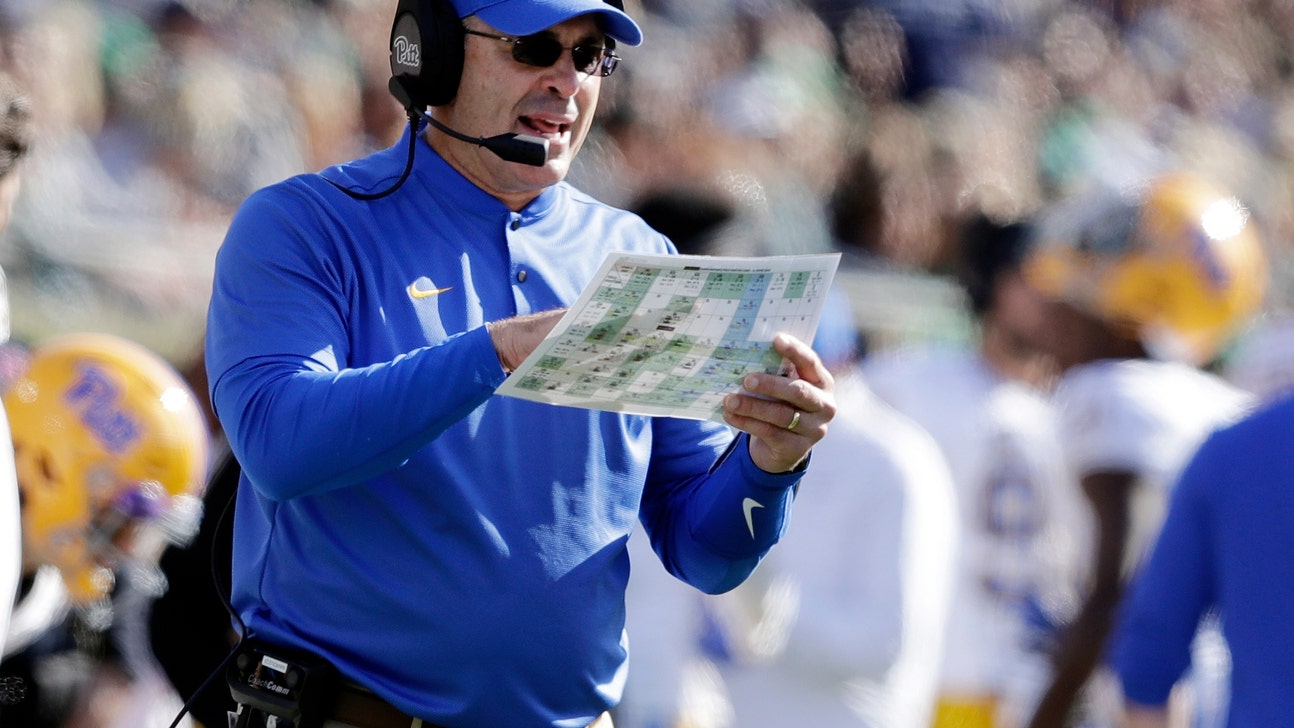 Pitt leads the Coastal, but chaos awaits if Panthers slip
Updated
Mar. 4, 2020 4:45 p.m. ET
CORAL GABLES, Fla. (AP) — The only Atlantic Coast Conference Coastal Division teams that have yet to appear in the league's championship game are Pittsburgh and Virginia.
Pitt leads the Coastal right now.
Virginia sits alone in second place.
Go figure. There's Coastal chaos, again.
While the Atlantic Division has a clear frontrunner — Clemson, which can lock up its fourth consecutive berth in the ACC title game if it wins at Boston College on Saturday night — the Coastal is what seems to be its annual mess. Pitt is alone in first at 4-1, and Virginia is a half-game back of the Panthers at 4-2. If Pitt beats Virginia Tech on Saturday the Panthers will grab total division control of the race; if the Hokies win, there will be a three-way tie atop the division with two games left.
"I'm not even starting to try to do any kind of math regarding the Coastal," Miami coach Mark Richt said.
Here's the easy math: If Pitt beats Virginia Tech and then tops either Wake Forest or Miami, the Panthers win the Coastal.
If the Hokies win this weekend, grab your calculators and tiebreaker rule breakdowns because there will be a three-way tie with two games left — and potentially two teams just one game back in the loss column behind that logjam. But the Panthers will not be obsessing about the importance of this weekend's game against the Hokies from a Coastal perspective.
"I'm not going to address it," Pitt coach Pat Narduzzi said. "There's still a bunch of hungry teams sitting below us. Doesn't really matter. I know they read on Twitter, all that stuff. I guess I don't have to address it. I'm going to address what we need to take care of, is the business at hand. All that doesn't matter if we don't do what we need to."
This will be the 12th time in 14 seasons of ACC divisional play that the Coastal champ has lost at least one league game. There's been a two- or three-league-loss champion of the Coastal five times in that span.
A three-way Coastal tie at 5-3 this season? It's possible if Pitt loses this weekend. Technically, so is a four-way tie at 5-3, but that would require Duke winning out — and Clemson is one of the three teams left on the Blue Devils' schedule, so that seems unlikely at best. Reigning Coastal champ Miami could still get to 5-3, and if they get into the right tiebreaker the Hurricanes somehow have ways to win the division.
Virginia is taking the week off from ACC play. The Cavaliers play host to Liberty this week in their home finale, and Virginia coach Bronco Mendenhall insisted he's not thinking about Coastal permutations.
He acknowledged that there's a two-game "fight to the end" awaiting in the Coastal after this week, and that was as far as he went.
"Having said that, I really won't address anything other than the Liberty game going forward," Mendenhall said. "That's what I've shared with the team. Now our focus is to play the best football we can this week with that being our only focus."
Pittsburgh and Virginia are the latest examples of teams that seemed to come from nowhere and announce themselves as serious contenders for a spot in the conference title game.
Neither team got a single Coastal first-place vote out of 148 ballots cast in the ACC preseason poll, and Virginia could be the second team in the last six years to be picked last but end up winning the division. Duke pulled that off in 2013.
"We haven't done anything yet," Narduzzi said. "We really haven't done anything. We got a long way to go. ... Premature victories are no good. We're not looking for one, either."
If Pitt or Virginia wins the Coastal, it'll mark a sixth different school winning the division in the last six years. Meanwhile, in the Atlantic it's been either Florida State or Clemson as division champ in every season since 2009 — and the Tigers seem very poised to have that streak reach 10 years and counting.
Richt thinks the Coastal is in a cycle where experience matters, and some years some teams just don't have enough of that.
"No one has jumped out in regard to out-recruiting, out-developing the other group," Richt said. "That's what we want to become. We want to become that team."
---
---