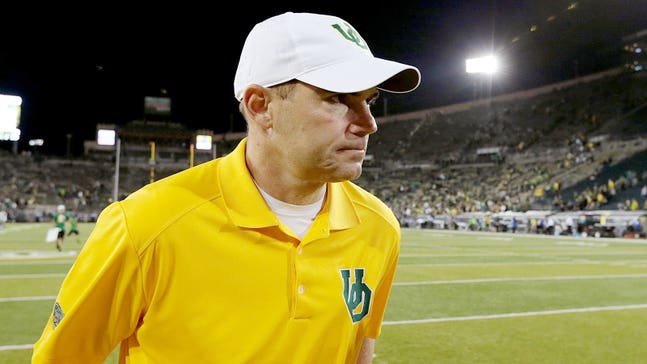 Oregon coach Helfrich knows the key to scoring big on Halloween
Published
Oct. 28, 2015 4:12 p.m. ET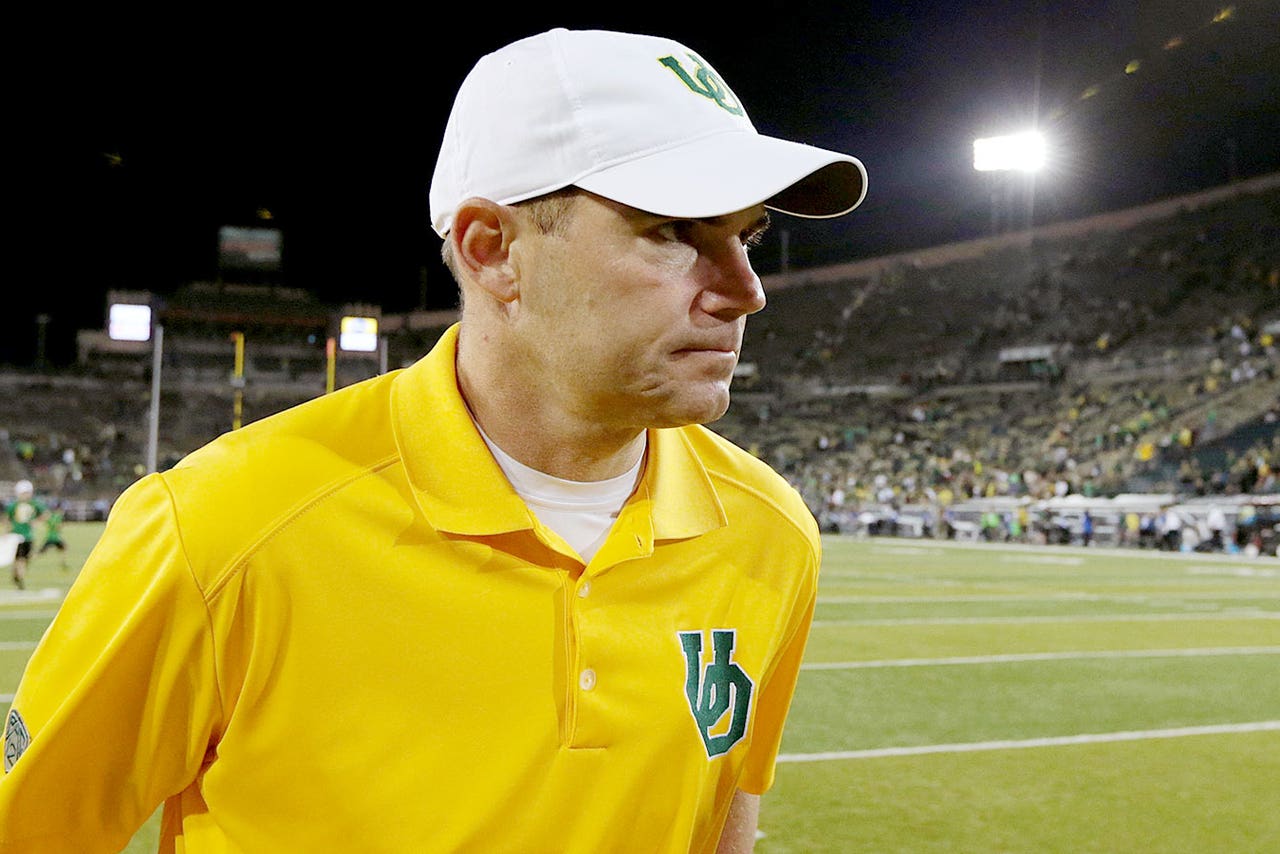 Oregon head coach Mark Helfrich knows how to score big on offense. He also knows how kids can score big on Halloween. 
When asked on Tuesday about his own trick-or-treat routines as a kid growing up in Coos Bay, Oregon, Helfrich said he and his older brother John had some tricks up their sleeves to earn more treats.
Helfrich prefaced his story by saying, "This is probably not good for the youth of America."
"My brother and I used to do, we would always double dip," Helfrich said, according to The Oregonian. "Kind of our go-to was we'd get one of those really bad plastic masks of something, whether it was the Lone Ranger ... or whoever. And then the other person would be a bum. I think we said, 'hobo.' Elmer's glue and coffee grounds, that was like our beard. And then we'd go around these two double loop things (in the neighborhood) we did on Halloween and then we'd switch costumes and we'd go again. So, yeah, we tried to earn it. Work for it."
Helfrich's advice is eerily similar to Michigan head coach Jim Harbaugh's. Early this week Harbaugh dished out his Halloween secrets and said, "I advised them to get two costumes, to be go-getters."
Great minds think alike. And to the victors go the spoils. 
---
---