Ohio State Buckeyes
Ohio State Buckeyes
Ohio State now has a strong response to all schedule-bashers
Published
Jul. 31, 2015 2:10 p.m. ET

CHICAGO -- If you've turned on the Paul Finebaum Show for even five minutes anytime this summer you've likely heard SEC fans engaging in one of their favorite pastimes: bashing Ohio State's schedule. At Friday's Big Ten Media Day, commissioner Jim Delany laid out a new conference-wide scheduling model beginning next season that his teams may soon trot out as a counterargument.
For one thing, it includes a stipulation that schools no longer schedule FCS opponents -- a tradition other leagues have shown no sign of abandoning.
Beginning in 2016, the Big Ten will adopt a "Strength of Schedule" commitment (it's not a formal requirement but rather a "mutual agreement" among league ADs) that consists of at least one intersectional game against a Power 5 opponent (which can include independents Notre Dame or BYU), nine conference games and no foes from outside the FBS realm.
In doing so, the league will join the Pac-12 as the only ones with nine conference games AND a championship game. The ACC and SEC previously instituted the one Power 5 requirement but will continue to play eight league games.
On Friday, a reporter asked Penn State coach James Franklin -- previously at Vanderbilt -- to respond to Auburn coach Gus Malzahn's recent comment that SEC teams get "worn down" by the league's rugged schedule. Franklin said it's a valid point, but then questioned which conference's scheduling model is in fact tougher.
"Eight games in the SEC and they play FCS, or nine games in the Big Ten and no FCS?" he asked rhetorically.
All of it, of course, is a response to the advent of the College Football Playoff, whose selection committee explicitly values schedule strength. Baylor, which finished just outside last year's top four, suffered by playing three patsies.
"When you start looking at schedules that have FCS teams that have some 20 fewer scholarships, that's going to be a consideration," said Delany. "If you play more conference games and you're in a strong conference, that typically is going to give you a stronger strength of schedule resume."
That's not the only consideration. The Big Ten's nine-game conference schedule has already been on the books for several years, and officials had previously spoken about phasing out FCS games due to concerns about attendance drops nationally.
"When we added our 12th game [in 2006] I think uniformly it was a game that didn't necessarily tantalize the fans, the players, television or even writers," said Delany. "... And so as we were looking at our future, there are challenges around the game day experience. Better competition draws the fans more. I think if you asked players ... they love big games. So it's partly [for the] player, fan and television."
This year Big Team teams play just seven FCS foes, lowest among Power 5 leagues (the ACC, by contrast, plays 16). But it may take longer than 2016 for schools to fulfill the new requirement -- eight currently have commitments to play FCS foes next season. It's unclear whether they'll now have to drop those games. Delany said if a team has a contractual issue, "We'd take a look at that."
None of this is a perfect solution, given that not all Power 5 foes are created equal (not to mention they're often much better or worse than anticipated by the time a game occurs). If, for example, a Big Ten team schedules Kansas, Central Michigan and Ball State, that's not exactly going to wow the committee.
There's also a valid argument to be made in favor of keeping FCS games. For one, the top teams at that level are fully capable of beating a Power 5 opponent (as Michigan knows well), but also, those athletic departments have come to rely on the nice paychecks from those guarantee games.
But ultimately, the Big Ten's primary concern is getting its teams into the playoff and/or New Year's Six bowls (beyond its guaranteed Rose Bowl spot).
The mandate from the committee is crystal clear. And while the 14-team Big Ten is rapidly gaining strength at the top of its league, it's not about to be mistaken for the SEC or Pac-12 in terms of its depth.
But soon it will have a legitimate argument that its teams play more meaningful games over the course of 13 weeks than do many of their competitors. Now it's up to newish league coaches like Penn State's James Franklin, Michigan's Jim Harbaugh and Nebraska's Mike Riley to field teams capable of winning those games.
Stewart Mandel is a senior college sports columnist for FOXSports.com. He covered college football and basketball for 15 years at Sports Illustrated. You can follow him on Twitter @slmandel and Facebook. Send emails and Mailbag questions to Stewart.Mandel@fox.com.
---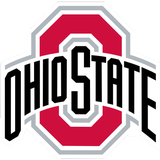 Get more from Ohio State Buckeyes
Follow your favorites to get information about games, news and more
---