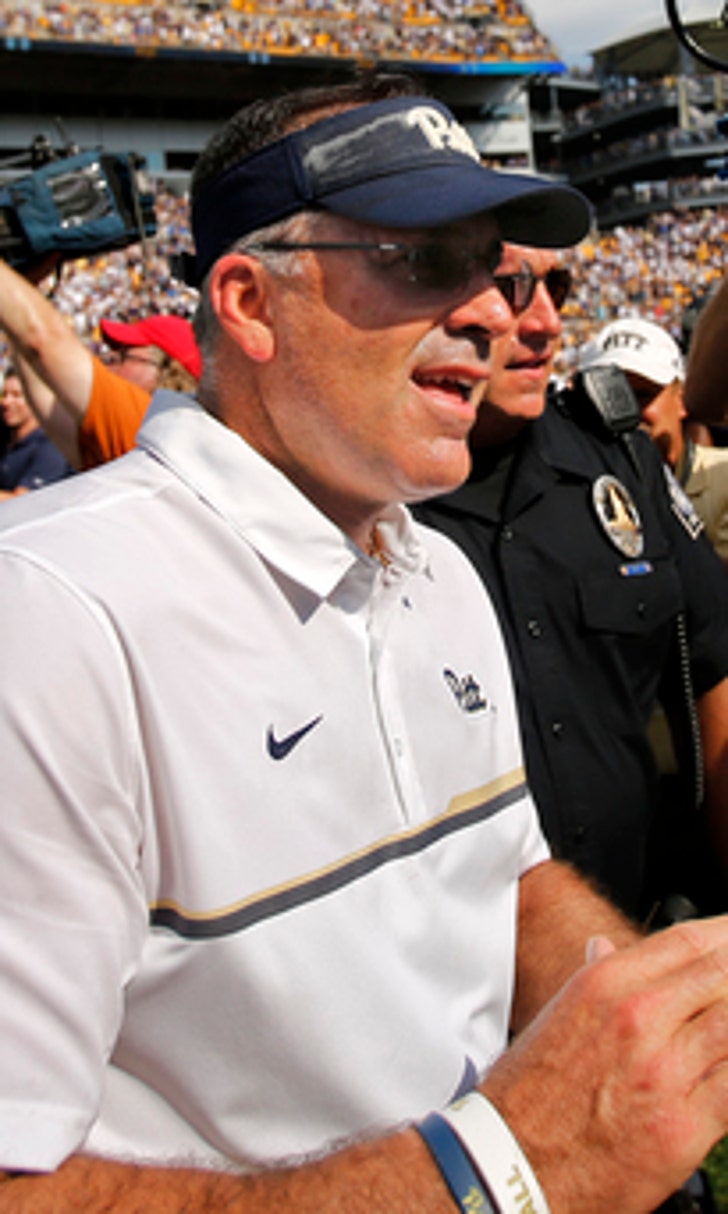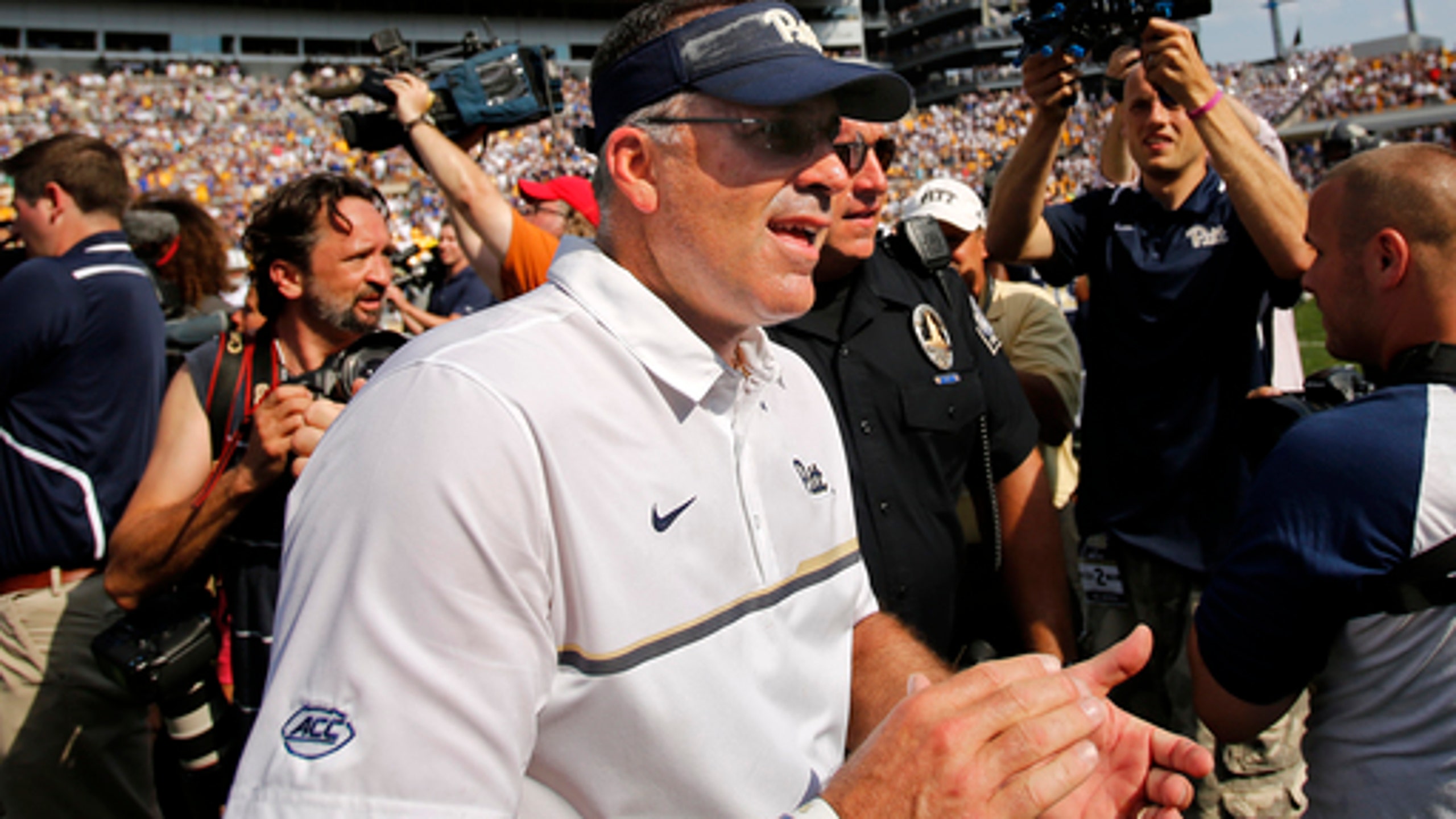 No. 4 Penn State worried about Panthers, not revenge
BY AP • September 8, 2017
Penn State and Pittsburgh renew a series that dates back to 1893 on Saturday when the fourth-ranked Nittany Lions welcome the Panthers to Beaver Stadium.
Coach James Franklin spoke nearly 7,000 words this week about the showdown. The number of times Franklin used the words ''rival'' or ''rivalry'' equaled the number of points Penn State allowed in an opening win over Akron.
That would be zero.
That doesn't mean the 98th iteration of the series isn't a big deal. It is. At least this week. Franklin and Pitt coach Pat Narduzzi tried to outdo each other in downplaying how the outcome will resonate beyond Saturday.
''People kind of keep asking me about this game,'' Franklin said. ''And I understand the significance of this game, and I understand the importance of this game. But I'm also a huge believer that this is the most important game on our schedule because it's the one we play this week.''
And one that could have a significant ripple effect on how the season is viewed for both teams. The largest crowd to watch a sporting event in Pittsburgh history showed up at Heinz Field last fall as the Panthers held on in a 42-39 classic , preserving the victory when Ryan Lewis picked off Penn State quarterback Trace McSorley in the end zone in the final moments as the Nittany Lions' late rally fell short.
The triumph provided Narduzzi with his first signature win with the Panthers. It also served as a spring board of sorts for Penn State. The Nittany Lions went 10-2 the rest of the way, capturing the Big Ten title and earning a trip to the Rose Bowl. In hindsight, falling to the Panthers may have kept Penn State out of the College Football Playoff.
''I think it left kind of a bitter taste in everyone's mouth, but you know, last year is last year,'' senior safety Troy Apke said.
The evidence was on display for the Panthers in a bumpy 28-21 overtime win last Saturday against Youngstown State. Pitt blew a three-touchdown halftime lead and needed Jester Weah's leaping grab to avoid the upset. It was telling for the Panthers and Narduzzi, who often points out that teams make their biggest strides between Week 1 and Week 2. If Pitt wants to keep up with McSorely and Penn State star running back Saquon Barkley, the Panthers don't really have much of a choice.
The way Narduzzi figures it, there's enough to worry about without amping up the stakes by trying to inject animosity that just isn't there, at least in locker rooms populated by players who weren't born the last time Pitt won at Penn State 29 years ago.
''We're just going to play football,'' Narduzzi said.
Some other things to watch for as the Nittany Lions try to gain the upper hand in game with the Panthers for the first time since 1999.
MUTE BUTTON: Though Narduzzi stressed this is just another game week, he did take the unusual step of making his players off limits to the media. Narduzzi said he just wanted the Panthers ''locked in'' and not because he was concerned about them providing bulletin board material.
''It's just a matter of focus on what we're doing,'' Narduzzi said.
STOPPING SAQUON: Barkley lit up the Panthers for 130 total yards and five touchdowns last fall. A year later the junior could give a potential Heisman Trophy campaign a serious jolt with a repeat performance. He's already off to a good start, putting up 246 all-purpose yards in last week's romp over the Zips. Pitt had serious issues covering Youngstown State running backs in the passing game in the opener, and Penn State loves to find ways to get Barkley the ball in space. The Panthers will be without safety Jordan Whitehead, suspended for the first three games for a violation of team rules.
READY, SET, GO: Penn State's offense had trouble getting going early in games last season. That wasn't a problem last week, when the Nittany Lions put up five touchdowns in the first half. Jumping on a young Pitt team early in a hostile environment is a priority.
''If you can get a fast start, come out, be productive, get points on the board as an offense, force three-and-outs and turnovers and chaos on the defensive side of the ball, then you'll be much better off throughout the rest of the game,'' McSorely said.
LUCKY UNDIES?: Narduzzi admits he's a little superstitious, but within reason. Asked if there's anything he's trying to repeat before their staggering upset of eventual national champion Clemson in Death Valley last year, Narduzzi just laughed.
''I don't know which underwear I wore for that game for the superstitious part,'' he said.
---
Freelance writer Travis Johnson in State College, Pennsylvania, contributed to this report.
---
More college football coverage: http://collegefootball.ap.org/ and www.Twitter.com/AP-Top25
---
---