College Football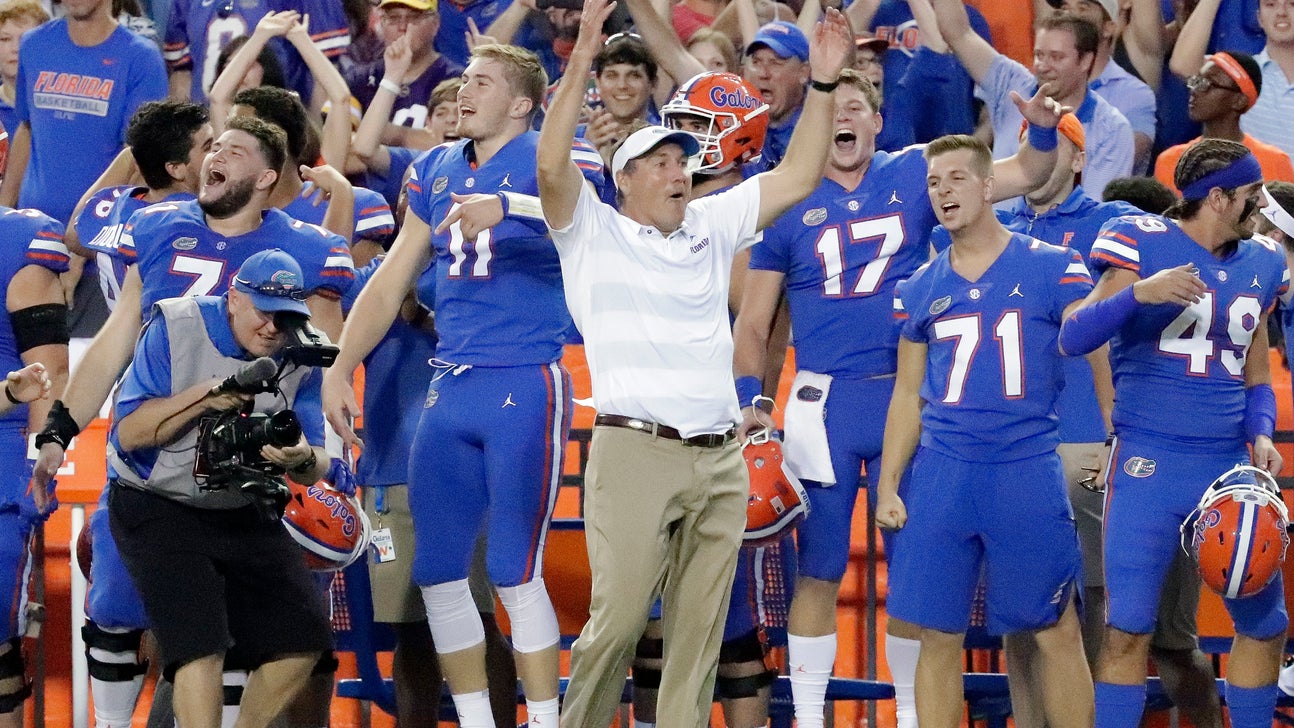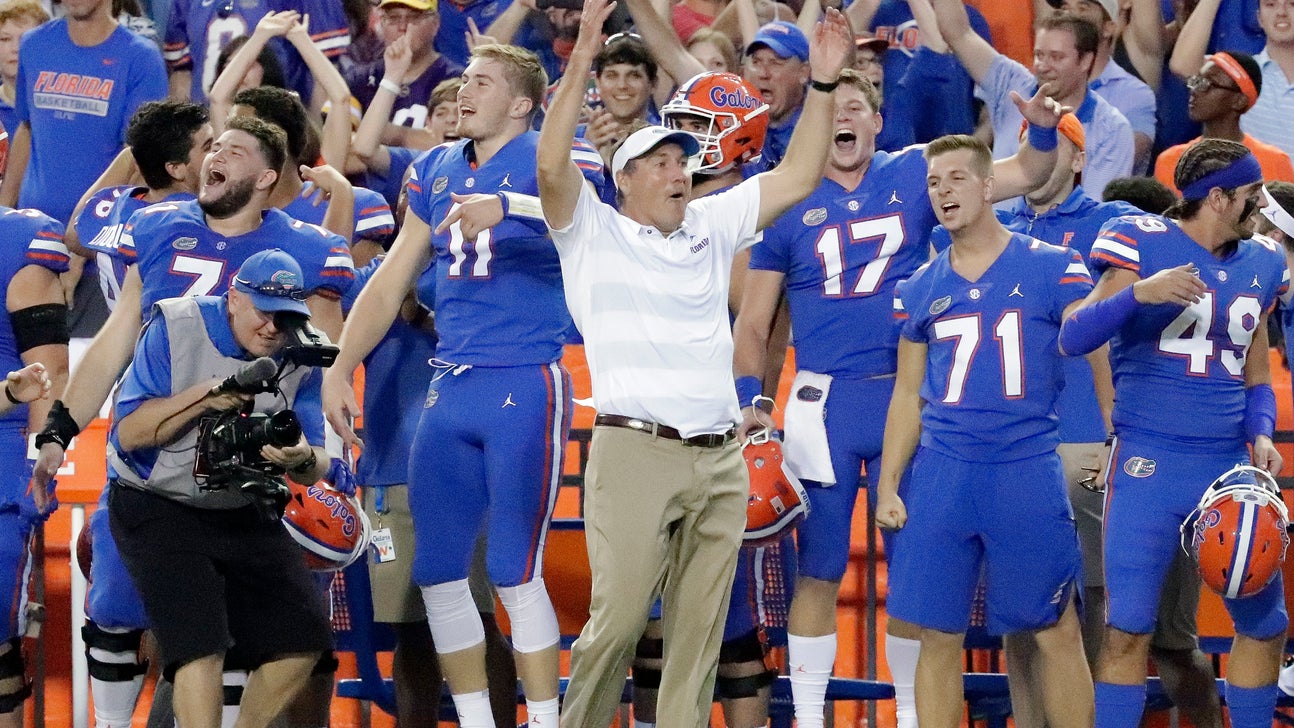 College Football
No. 13 Florida seeks to protect Swamp, stave off 'stadiums'
Updated
Mar. 4, 2020 5:26 p.m. ET
GAINESVILLE, Fla. (AP) — Defensive tackle Kyree Campbell won't forget how running "stadiums" at Florida Field made him feel.
He was breathing heavy, sweating profusely and ready to quit. His legs started shaking about 20 minutes in and they ached for days.
It was exactly the reaction first-year Florida coach Dan Mullen wanted when he told his players during the offseason they would have to do one grueling, stadium workout for every home loss in 2017.
LSU, Texas A&M and Florida State. That's three sessions totaling about 12,000, steeply inclined steps.
The 13th-ranked Gators already have another one ahead because of a 27-16 drubbing to Kentucky in early September.
"We refuse to lose any more home games," said Campbell, a 6-foot-3, 305-pound sophomore.
Florida (6-2, 4-2 Southeastern Conference) begins a three-game homestand Saturday against Missouri (4-4, 0-4). The Gators also host South Carolina and Idaho over the first three weekends of November.
The late-season stretch will go a long way toward determining which bowl game Mullen's team lands. It also will establish how many "stadiums" players will have to run after the season.
"Them stadiums ain't no joke," running back Lamical Perine said. "We probably know every step in that stadium. We've ran every step actually."
Mullen made winning at home a point of emphasis when he took over last November, partly because the Gators lost three of their final four in the Swamp in 2017. He retroactively punished players for something that happened under the previous regime, mostly so they knew what to expect moving forward.
Now, it serves as motivation — especially after last Saturday's 36-17 setback to Georgia eliminated Florida from SEC East contention.
"To win in the SEC, you got to win at home," Mullen said. "You're not going to find many teams that win the SEC championship with home losses. It happens. Home-field advantage is so critical. You have to win at home."
Failing to do so results in an agonizing workout through the 90,000-seat stadium. It includes running up and down each aisle of stadium steps. Most of them have 90 rows and 180 steps to the top, the equivalent of a 14-story building.
"There's a certain expectation when you step on that field or when you're in the stadium of what it's supposed to be like," Mullen said. "That's why we've always done it. Kind of a reminder."
Mullen said he started having players run stadiums after his first year (2009) at Mississippi State. It was his own creation, not something he borrowed from his former boss, Urban Meyer, or anyone else. He also has added twists if there's more than one home loss, like having the Gators hold a rope while scaling the steps earlier this year.
"Year 1, we had a couple losses at home at Mississippi State. But after that, we were pretty good," Mullen said. "I think it must have sunk in, you know? I've done it before where we've had the game playing on the jumbotron, so you're running the stands with the TV copy of the game playing on the jumbotron.
"In the back of your head, 'This is our stadium. We can't let that happen. We've got to perform at a certain level.' We've done all different things with it."
The Gators have three chances to stave off more stadiums, beginning with a homecoming game against the Tigers.
Campbell knows what will run through his mind before and during the game.
"Every time we've got a home game, 'I'm not running stadiums,'" Campbell said. "Coach Mullen and his staff have brought a lot of discipline to this program. Their whole side of the 'Gator Standard' has changed the whole program around, what it is or what it means to be Gator and everything around it. So them stadiums actually help in a way."
---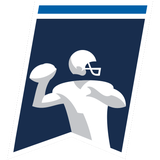 Get more from College Football
Follow your favorites to get information about games, news and more
---