College Football
College Football
New coach Lovie Smith bars Illini from scooters
Updated
Mar. 4, 2020 6:45 p.m. ET

CHAMPAIGN, Ill. (AP) When he got to campus back in March, Lovie Smith counted 50 or 60 players who owned scooters.
You can still see a handful of the compact, two-wheeled vehicles parked by Illinois' indoor training facility.
But by the time practice starts in August, they will be gone. Smith's orders.
The former Tampa Bay Buccaneers and Chicago Bears coach is banning his players from riding scooters, bringing what he said is both a touch of NFL-style discipline and concern for his those players to the Big Ten campus.
''Think about this - we have game week going on and a guy is riding a scooter with no helmet,'' Smith said, adding that few if any of the players he saw riding were wearing helmets. ''I would also have a hard time calling a parent (if a player was injured), and I'm responsible for the guy.''
While pro sports teams can and, through their contracts, do restrict activities that could result in injury, scooters are popular among college athletes on many campuses. Bans are so far rare, and perhaps even unique to Illinois. Charlotte Hornets player Frank Kaminsky drew plenty of attention while still playing at Wisconsin when ESPN published photos of the 6-11 center sharing a small scooter with Bucky Badger .
The Illinois football team the past few years has had a lot of scooter riders. Linemen who weigh near 300 pounds zipping away from practice - sometimes two to a scooter - was a common site on the south side of campus. Quarterback Wes Lunt said in a spring 2015 interview with Champaign TV station WCIA that he first had one when he was enrolled at Oklahoma State, before his transfer to Illinois.
''I came here and I bet 40 guys had it,'' Lunt said.
Some of the Hondas, Yamahas and Genuines ridden by Illinois players were either sold or serviced by Sam Selle's Sportland Motorsports in Urbana.
Players tend to prefer smaller scooters with 50 cc engines that will travel at maximum speeds of about 40 mph, Selle said. The loss of a relative handful of potential scooter customers will not mean much to his business, Selle said. The rest of the 40,000 students on campus are still free to buy.
But he'll miss seeing football players in his shop.
''We like talking to them, and we're all football fans and enjoy talking to them,'' Selle said.
So far, at least, none of Illinois' other athletes face a scooter ban, sports information director Kent Brown said.
Smith said he made the decision to do away with his players' favored two-wheeled transportation shortly after he was hired, and announced it with no discussion.
''It's a team rule. It's not a democracy,'' he said, adding that he doesn't believe his players are being deprived. ''There's an old fashioned way to get around, on a bike.''
---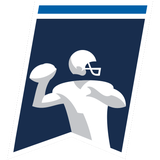 Get more from College Football
Follow your favorites to get information about games, news and more
---