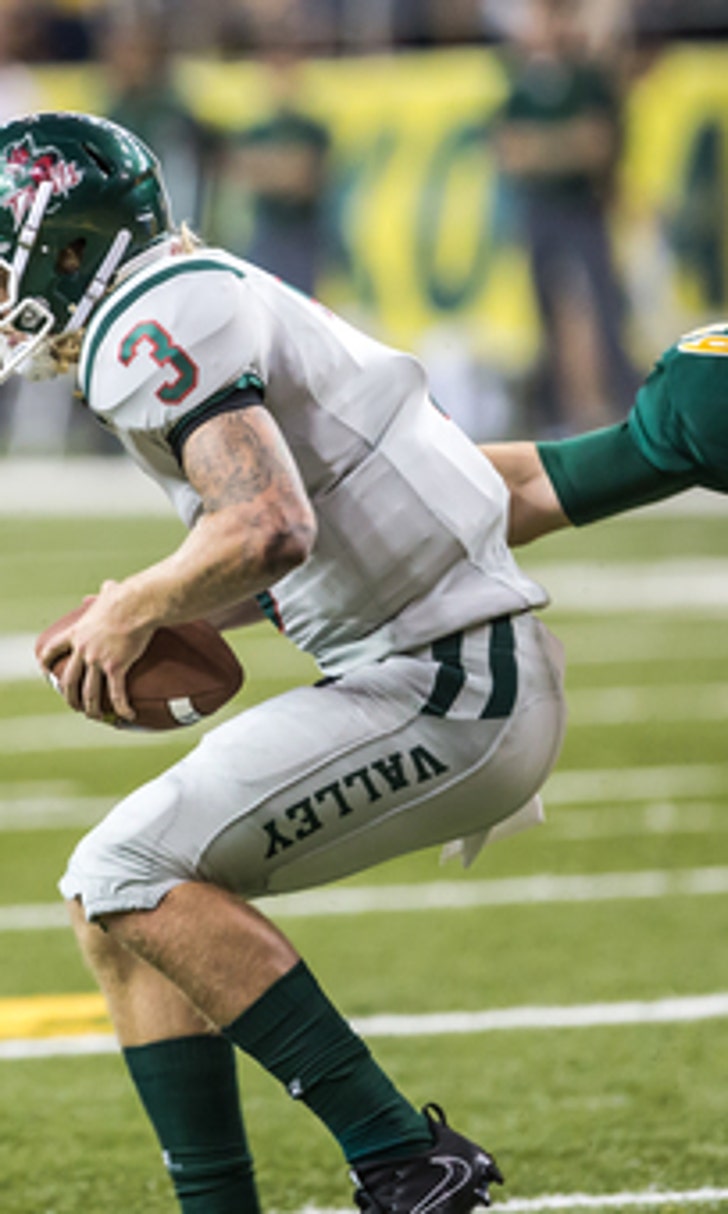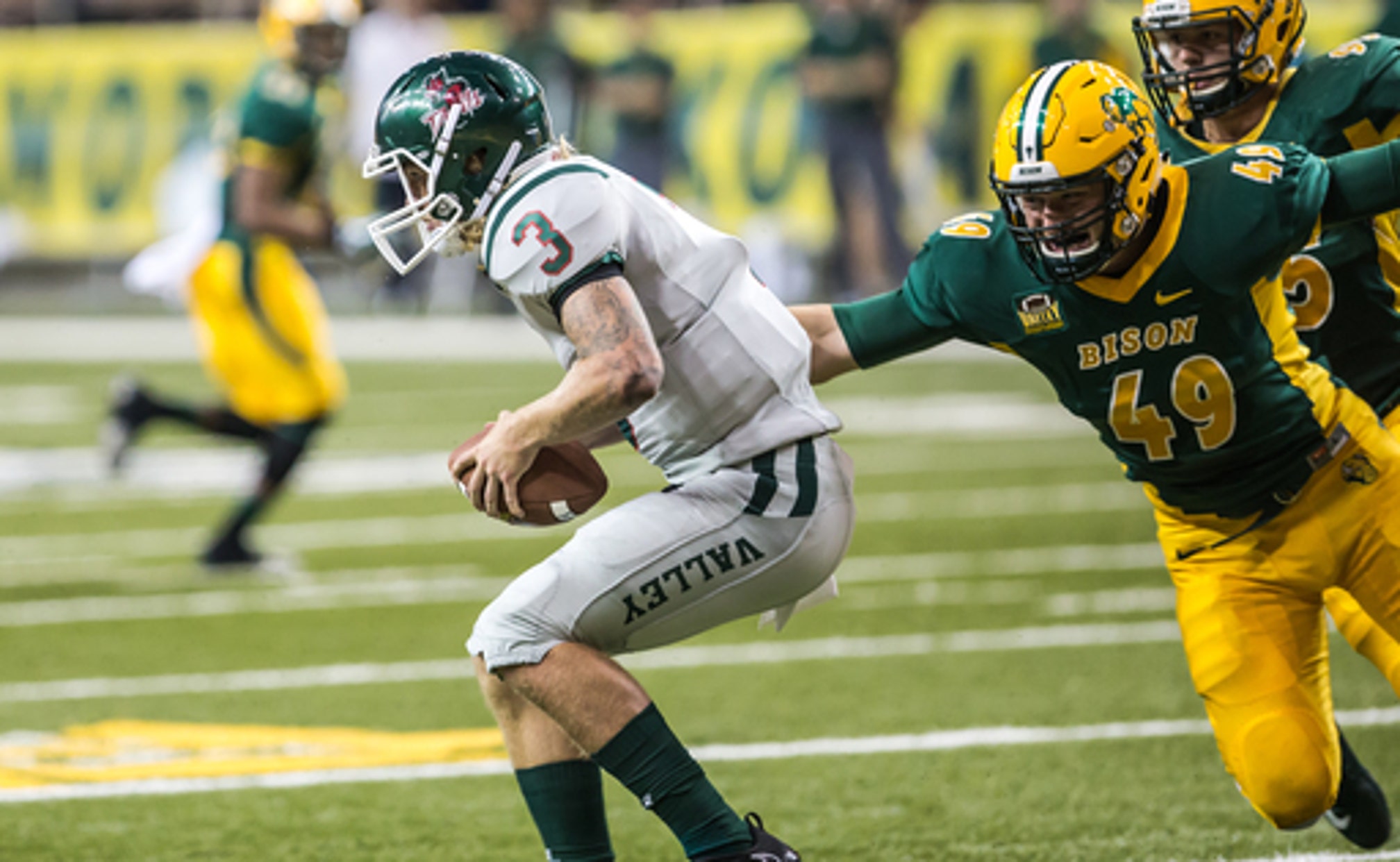 NDSU's DeLuca ready for first full game in almost a year
BY AP • September 8, 2017
(STATS) - In the wake of last year's disastrous season opener, Nick DeLuca felt a little lost as his thoughts turned to how the grand plans he had made for his senior year were squashed so quickly.
"You just start to think, 'now what do I do?" the North Dakota State linebacker reflected.
Coming off a sensational 2015 season in which he earned All-MVFC first-team honors, DeLuca had designs on helping lead the Bison to a sixth straight national championship. Instead, the heart-and-soul of the team's defense could only watch the final 11 games because of a torn labrum he suffered at the Fargodome.
With a second chance at a senior season, DeLuca was eased back into action in the season opener against Mississippi Valley State. Now he's ready to play in a full game for the first time in almost a year Saturday when the second-ranked Bison visit No. 7 Eastern Washington.
"I've been fully cleared," he insisted. "(The shoulder) feels a lot stronger than it did before, so I'm definitely ready to go."
On Aug. 27, 2016, the NDSU captain knew something was seriously wrong the second he hit the ground when he tried to make a diving play in the third quarter against Charleston Southern. His arm went numb and he could barely move it.
DeLuca said Bison coach Chris Klieman helped ease his mind by adopting a plan for him to play in the fewest number of games allowed last season while still remaining eligible to receive an additional year due to hardship.
While the prognosis on his shoulder wasn't promising, DeLuca displayed his toughness by not only playing in the next two games - but playing well. With his shoulder in a brace, he finished with 15 tackles and had a 40-yard interception return for a touchdown in a 50-44 overtime win over EWU before recording eight tackles in a 23-21 victory at 11th-ranked FBS foe Iowa.
DeLuca didn't play another down after the stunning win over the Hawkeyes, undergoing surgery to repair his labrum a week later. Without him, the NDSU's incredible run of titles came to an end in a 27-17 semifinal loss to eventual champ James Madison.
"He's a physical presence inside at 6-foot-3, 250 pounds and he can run as well as anyone," defensive coordinator and linebackers coach Matt Entz said. "It was that physical play and leadership that we missed a lot last year."
"Frustration sets in when you invest a lot of time and effort and envision your senior year going a certain way and then it's taken away from you," he added. "But he's become a better leader and he has that personal experience of knowing you have to make every snap count. He's grown up because of the injury."
DeLuca filled his desire to stay in the game by mentally preparing each week as if he was going to suit up. That often led him to find a seat next to his replacement, Matt Plank, to make sure they both were seeing things the same way.
Through his experience, DeLuca learned some things not only about the game - but himself as well. He discovered a love of coaching, something he eventually hopes to do after completing his work toward a degree in university studies in December.
"I had to take a step back and see things from a different perspective," he said. "I'd say the injury opened a new door for me and I found my passion."
In his first game action since Sept. 17, 2016, DeLuca only played around 15-20 snaps by design last weekend in a 72-7 win over Mississippi Valley State. Entz confirmed DeLuca will have no restrictions Saturday in what should be a difficult road test against the Eagles.
"It was fun to come full circle (in the opener)," DeLuca said. "After spring ball and practices, it's fun to be able to hit other players for a change."
---
---