College Football
College Football
More at stake than bragging rights in Ohio State-Michigan clash
Updated
Mar. 4, 2020 9:57 p.m. ET

COLUMBUS, Ohio -- The Ohio State-Michigan game is big enough by itself to be considered one of the greatest rivalries in college football.
No matter what the records are, the annual border battle is intense for the players and fans. Bragging rights are a big deal, particularly in Ohio. This game means everything to the players.
This year, there's even more at stake when second-ranked Ohio State (10-1, 7-1 Big Ten) and No. 3 Michigan (10-1, 7-1) square off on Saturday at Ohio Stadium in Columbus (noon, ABC).
The two teams are playing for a share of the Big Ten East Division title, the right to go to the conference championship game in Indianapolis next month and an anticipated berth in the College Football Playoff.
"It's officially rivalry week," Ohio State coach Urban Meyer declared after last Saturday's narrow escape at Michigan State with a 17-16 victory. "Our eyes are forward. Let's go."
Without a doubt, this is the most important game of the season in college football. ESPN's College GameDay is expanding to five hours from three during rivalry Saturday.
"It's going to be intense. The game of the century," Ohio State defensive end Jalyn Holmes said after the Buckeyes survived at Michigan State when the Spartans failed on a go-ahead two-point conversion attempt with less than five minutes remaining.
A win over Michigan doesn't necessarily guarantee Ohio State a berth in the Big Ten championship or a playoff berth. If Ohio State takes down Michigan and Penn State beats Michigan State on Saturday in State College, Pa., the Nittany Lions go to Lucas Oil Stadium to likely face Wisconsin, based on a head-to-head win over the Buckeyes last month.
All the Buckeyes can do is win and then hope Michigan State pulls off the upset. Even if Ohio State beats Michigan and doesn't get to Indianapolis, there's still a strong possibility of landing a spot in the four-team national playoff.
Asked about the postseason possibilities, Meyer dodged the question in his only media availability of the week. As an Ohio native who grew up watching this game, he recognizes the history and importance of Michigan-Ohio State.
"I hope that our two tackles' ankles are completely healed," Meyer responded. "And we have to have a great Tuesday practice."
For the Wolverines, the formula is much simpler. Win and they're in Indianapolis for the first time since the Big Ten begin playing its championship game in 2011. Michigan hasn't won a conference title since 2004.
"I feel like we're ready to go to battle, in a football kind of way," Michigan coach Jim Harbaugh said. "And I'm ready to lead them."
Ohio State has dominated the series in recent years, winning 11 of the last 12 meetings. The only Michigan victory came in 2011 after Jim Tressel resigned as Ohio State coach in the wake of a scandal and Luke Fickell took over for one year before Meyer arrived.
In Harbaugh's first year in 2015, the Wolverines didn't fare so well, losing 42-13 at home to the Buckeyes. Harbaugh's arrival has definitely injected some extra pizazz into the game, if it needed any more. The Meyer-Harbaugh coaching matchup is reminiscent of the Woody Hayes-Bo Schembechler era when the series was in its heyday in the 1970s.
Saturday's clash will be the biggest in the series since the epic 2006 game when the teams entered as Nos. 1 and 2 in the country. Ohio State, led by Heisman Trophy winner Troy Smith, came away with a 42-39 victory in Columbus. The Buckeyes have not lost to the Wolverines in Columbus since 2000.
"I've never been in a top-five Michigan game," Holmes said. "But we could either both be in the top five or we could both be 0-11. It's still going to be intense."
The teams appear to match up evenly. Both defenses are dominant and the two offenses are balanced. They rank No. 1 and 2 in the Big Ten in scoring offense and defense, and also in total offense and defense.
"When you face an elite defense like this, you need everything you've got," Meyer said.
Michigan has more experience at the outside skill positions on offense and also has at its disposal the multitalented Jabrill Peppers, who plays defensive back but also returns kicks and takes some snaps on offense.
Ohio State is led by J.T. Barrett at quarterback. He could be the difference-maker in this game because of his ability to run and pass with a school-record 99 career touchdowns accounted for. Two years ago, he was in the process of leading the Buckeyes to a win over the Wolverines when he suffered a broken ankle at the start of the fourth quarter.
Michigan, meanwhile, had John O'Korn make his first start of the season at quarterback in last week's win over Indiana after Wilton Speight, who started all year, suffered a shoulder injury in the Wolverines' loss at Iowa. Harbaugh won't say which one will start Saturday, only that Speight is day to day.
The quarterback situation adds some intrigue to a game that needs no more hype.
"It's No. 2 vs. No. 3. We've never been in this position before. This is unreal," Michigan offensive lineman Erik Magnuson said. "A lot different than in the past when it was like 'hopefully, we can pull out a big upset. ... Now now."
---
---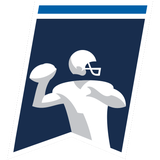 Get more from College Football
Follow your favorites to get information about games, news and more
---