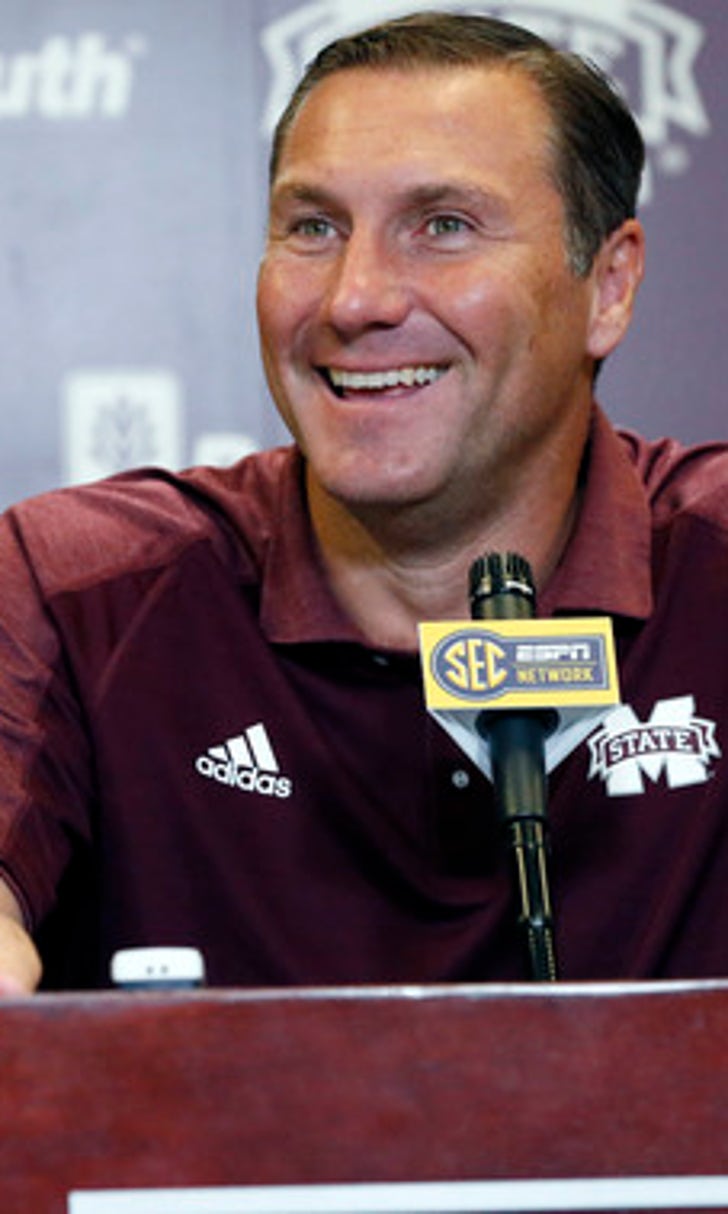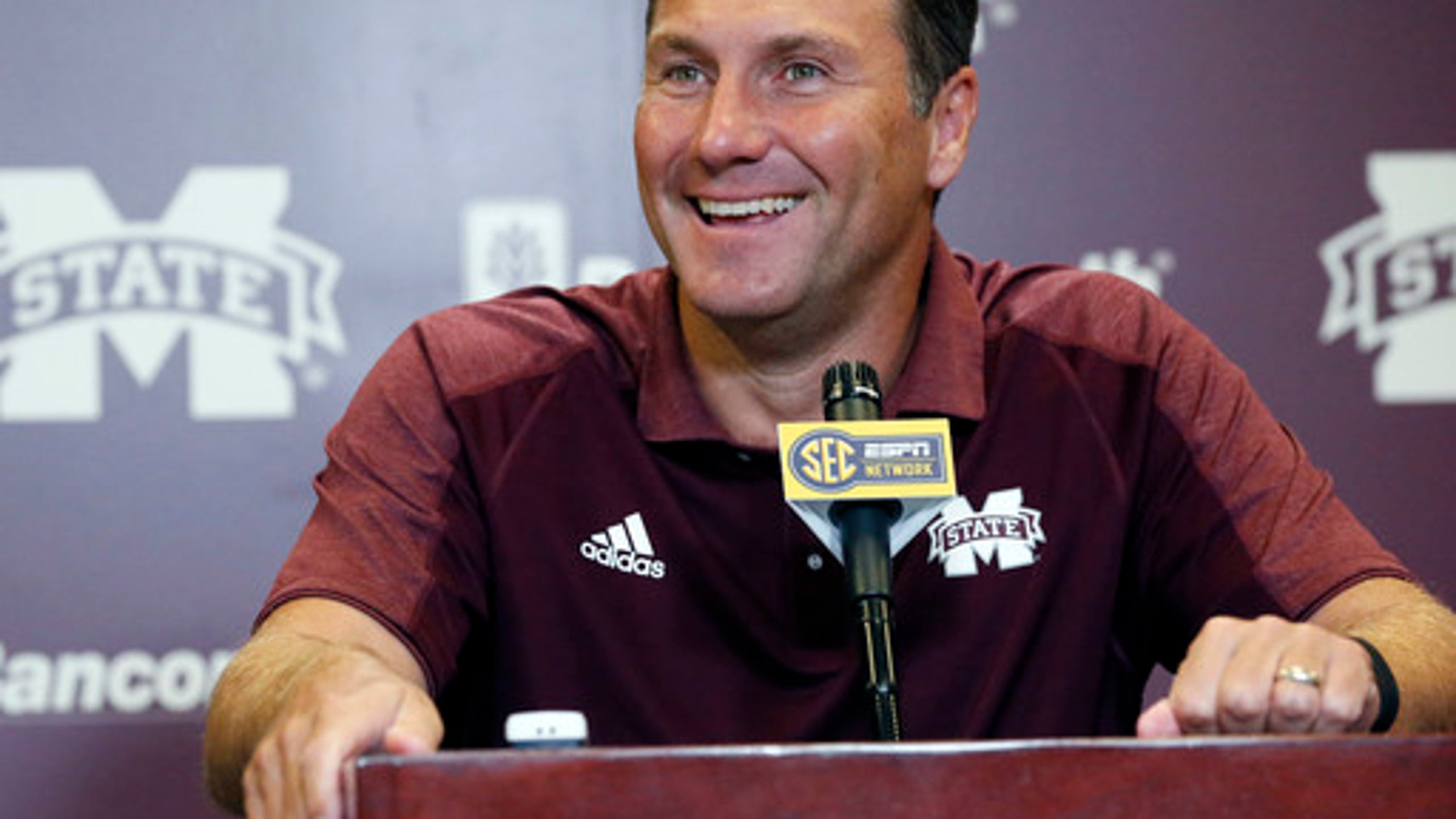 Mississippi State kicks off season hosting South Alabama
BY foxsports • September 2, 2016
STARKVILLE, Miss. (AP) Preseason camp wasn't kind to Mississippi State's veteran cornerbacks.
In the span of a few days, the Bulldogs lost senior Tolando Cleveland to a torn ACL in his left knee and senior Cedric Jiles to a broken right arm. Cleveland is out for the season while Jiles is likely out at least half the year.
That means some young players are going to get a bigger-than-expected opportunity in Mississippi State's season opener against South Alabama on Saturday.
If Bulldogs' coach Dan Mullen is concerned about the inexperience at cornerback, he hasn't shown it.
''There's the opportunity, and you need to take advantage of your opportunity,'' Mullen said. ''Guys work hard in our program. We like to play a lot of players.''
Junior Jamoral Graham is among those who Mississippi State needs to improve in a hurry. Graham came to Mississippi State as a receiver but converted to defense last season and made 21 tackles.
Junior college transfer Lashard Durr is listed as the other starter at cornerback while redshirt freshman Chris Stamps and sophomore Chris Rayford are the primary backups.
Senior defensive end A.J. Jefferson said the losses in the secondary make putting pressure on the quarterback even more important. If the quarterback has less time to throw, the cornerbacks don't have to defend for as long.
''At the end of the day it's going to make us better,'' Jefferson said. ''We're going to be out there trying harder and harder because in the back of our mind, we know there's a bunch of guys down in the secondary. I'm sure all of them can hold their own, but we just want to make it as easy as we can for them.''
---
Some things to watch in Mississippi State's opener against South Alabama:
MSU TRIES TO FIND A QB: Mullen said he'll use at least two quarterbacks in the season opener - sophomore Nick Fitzgerald and junior Damian Williams. Fitzgerald was Dak Prescott's primary backup last season and completed 11 of 14 passes while Williams made one start in 2013 as a true freshman. Depending on how the game goes, the Bulldogs could also use redshirt freshman Nick Tiano.
SOUTH ALABAMA DEBUTS NEW QB: Sophomore QB Dallas Davis is set to make his first career start for the Jaguars. Davis played in six games last season as the backup, completing 11 of 23 passes for 108 yards, one touchdown and one interception.
MULLEN'S A VETERAN: Mississippi State's coach Mullen is entering his eighth season with the Bulldogs, which makes him the third-longest tenured coach in the league behind LSU's Les Miles and Alabama's Nick Saban. Mullen has a 55-35 record, including a 26-30 mark in the SEC. He's led Mississippi State to six straight bowl games, including four postseason wins.
JAGUARS NEED JOHNSON: With a first-year quarterback taking the snaps, South Alabama will likely need a big game from running back Xavier Johnson to have a chance on Saturday. The 5-foot-11, 180-pound junior had 1,477 total yards last season, including 956 on the ground.
THE RUBBER MATCH: This is the third of a three-game series between the two schools. Mississippi State won 30-10 in Starkville in 2012 and 35-3 in Mobile, Alabama, in 2014.
-----
Follow David Brandt on Twitter: www.twitter.com/davidbrandtAP . AP College Football website: www.collegefootball.ap.org
---