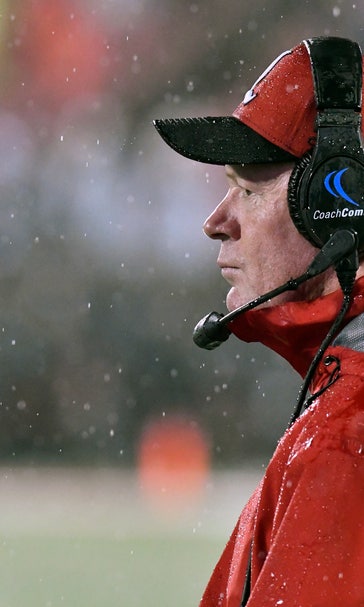 Louisville, Western Kentucky resume rivalry after 20 years
September 14, 2018
Louisville coach Bobby Petrino is five years removed from his previous stop at Western Kentucky and has fond memories of the 2013 season on the Hilltoppers' sideline.
Several Cardinal assistants followed him from Bowling Green, Kentucky when he returned to Louisville for his second coaching stint. Petrino maintains several friendships with people at Western Kentucky but he will wait to reminiscence about his past in Bowling Green until after the game. Right now, for Petrino WKU as just the next opponent on Louisville's schedule.
"I had a great, great experience down there," said Petrino, who went 8-4 at WKU after his April 2012 firing from Arkansas for misleading school officials about a motorcycle accident that revealed his mistress as a passenger.
"The people were awesome. Administration was awesome. I had a great time. Now we have to try to go out and beat them."
Louisville (1-1) is coming off a rain-delayed 31-7 victory over FCS Indiana State that Petrino said was hard to evaluate because of three first-quarter weather stoppages totaling more than 2 hours, 33 minutes. Quarterback Malik Cunningham lifted a sluggish offense in relief of injured Jawon Pass (turf toe) in the third quarter, though Petrino said on his radio show Thursday night that Pass would start against the Hilltoppers (0-2).
WKU on the other hand just seeks to move on after blowing a 21-0 lead and losing 31-28 to FCS Maine.
The Hilltoppers built that advantage in the first six minutes before being outscored 31-7 by the Black Bears. Second-year coach WKU Mike Sanford has stressed a full-game focus for players this week if they hope to win this in-state matchup.
"No matter what the score is, no matter what the circumstance is," the coach said, "we just have to worry about that one individual play and execute it to the best of our ability with laser focus. That, to me, is the solution."
Other things to watch when Western Kentucky visits Louisville:
CARDINALS BACKFIELD
Louisville still seeks a primary ball carrier after a game in which Cunningham rushed for 54 yards and a touchdown, offensive lineman Mekhi Becton ran for another score and fifth-year senior Jeremy Smith had 56 yards on six carries after returning to the team on Aug. 26. While Smith rushed for 382 yards and a career-high eight TDs two years ago, Petrino is looking at other options.
NEXT IN LINE
WKU fifth-year senior quarterback Drew Eckels is coming off a career-best performance in which he completed 23 of 41 passes for 347 yards and three TDs in the loss to Maine. The former backup to All-Conference USA selection Mike White has completed nearly 57 percent of his attempts for 514 yards.
SEEING RED
Severe storms hurt attendance in Louisville's home opener when officials unveiled the $63 million in renovations to Cardinal Stadium. Weather won't be an issue with a favorable forecast and neither should turnout, considering the substantial number of alumni and followers from both schools located about two hours apart. Both also feature red as their primary color.
SERIES NOTES
Louisville has won the last nine for a 19-12 advantage against WKU entering the first series meeting since 1998. The 'Toppers, who will host next year's matchup, seek their first road win since 1975.
FAMILIAR FACES
Petrino is the third former WKU head coach to face his old program and first since Willie Taggart (2010-12) did it in 2015 at South Florida. David Elson (2003-09) met the Hilltoppers as Ball State's defensive coordinator last season.
---
---