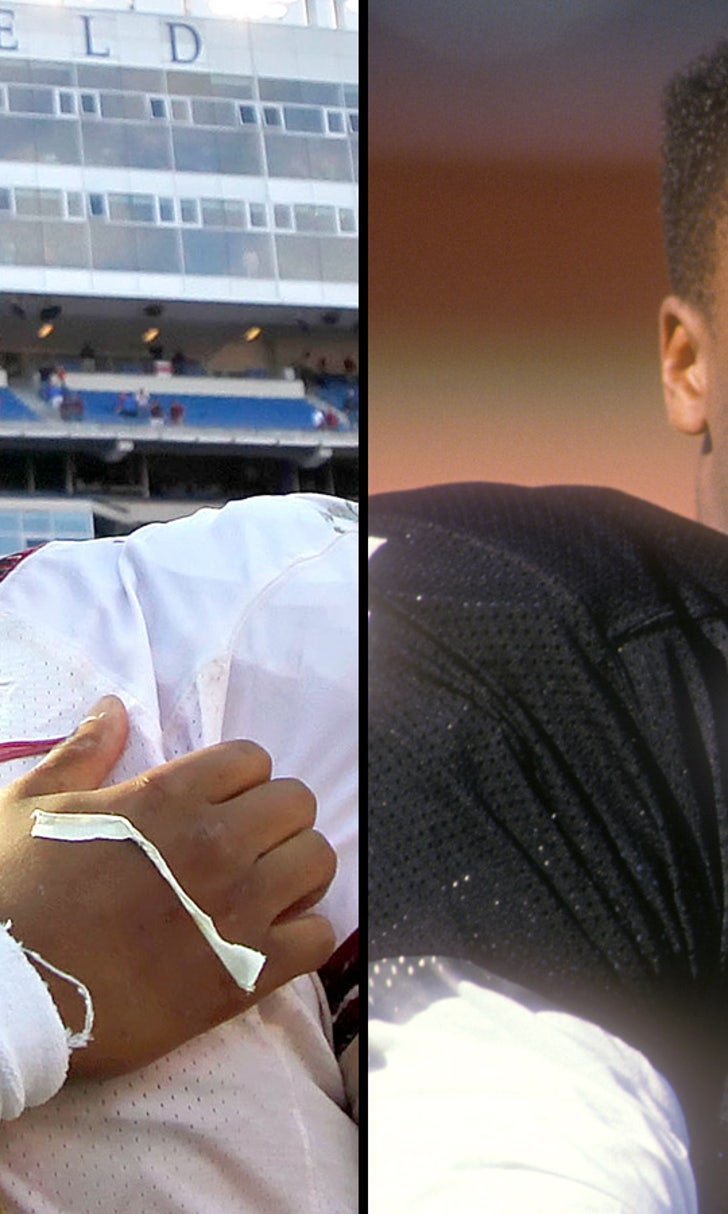 Jameis Winston: 'I want to be better than Bo Jackson'
BY foxsports • December 15, 2013
Who says you have to choose between your two loves? Heisman Trophy winner Jameis Winston doesn't think you do.
The freshman phenom took home the hardware intended for college footbal'€™s most outstanding player on Saturday night, and expressed his interest in playing football at the highest level along with the other sport he loves:€" baseball. Winston could very well be the No. 1 overall pick in the 2015 NFL draft, but according to al.com, general managers who are interested in the quarterback will also have to keep in mind that Winston plans to continue playing two sports.
On top of being a star quarterback, Winston is standout right-handed pitcher and outfielder for the Florida State Seminoles baseball team, appearing in 41 games with 32 starts in 2013.
"€œI want to be better than Bo Jackson, hopefully,"€ Winston said on Friday during the Heisman festivities. Jackson, of course, played baseball and football at Auburn (the team Winston'€™s Seminoles will take on in the 2014 BCS National Championship) along with track and field. Jackson went on to play for the Kansas City Royals and the Oakland raiders simultaneously.
Winston was named one of the top-50 baseball prospects in the country in 2012 by Baseball America, but his commitment to play football at FSU reportedly kept teams from making him an early draft pick. He was selected in the 15th round of the 2012 MLB draft by the Texas Rangers, but made the decision to stick with the "college experience," which afforded him the opportunity to keep playing both sports.
"I love the sport of baseball, so it was a strong consideration for me and my family [to go pro],"€ Winston said. "€œI love the college experience. When I look back now, it'€™s tough being out there on the road, on the bus, because I know [Oak Mountain's] David Dahl got drafted 10th by the Rockies. He's having a blast out there, but I'€™m a different person."
---
---