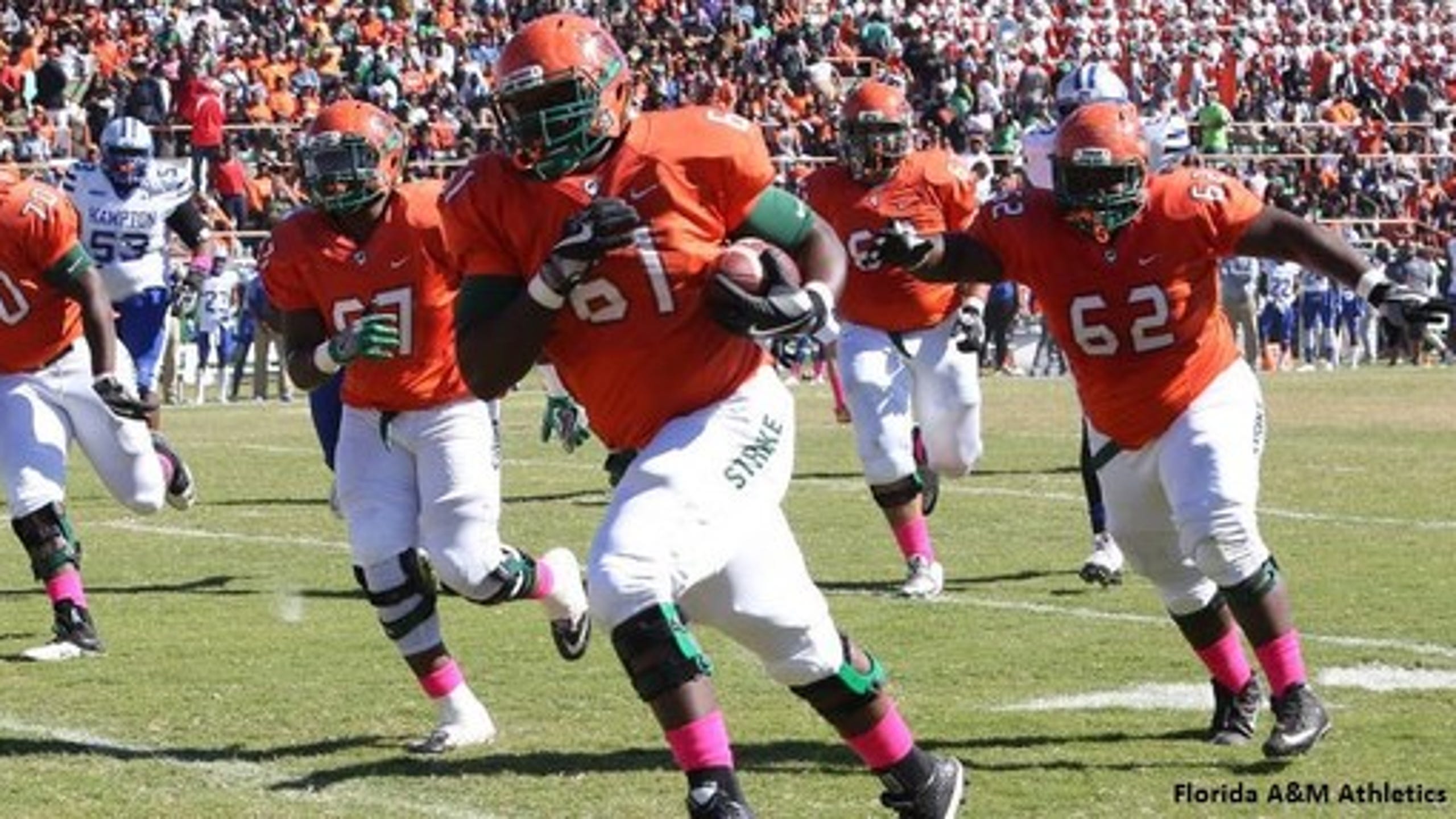 Jake Gaither Classic still not finalized
BY AP • June 1, 2017
(STATS) - The Week Zero lineup is falling into place with FCS games, so is the inaugural Jake Gaither Classic next?
ESPN announced on Wednesday a restructured schedule of games for Aug. 26 and 27. The lineup did not include the Jake Gaither Classic, which matches SWAC member Texas Southern at MEAC member Florida A&M in Tallahassee, but the cable television giant is said to be seeking a game time that weekend for one of its family of networks.
The NCAA doesn't allow Division I programs to begin their seasons until the Thursday preceding Labor Day, but there is an "FCS First Contest Exception" in the NCAA Bylaws, which allows for two non-conference programs to face each other prior to that Thursday (this year, it's Aug. 31) as long as they are playing in a nationally televised contest (broadcast or cable, not Internet-only). They are considered Week Zero games.
ESPN networks are televising Chattanooga-Jacksonville State and Colgate-Cal Poly matchups on Aug. 26 and Richmond-Sam Houston State on Aug. 27. All three games have 7:05 p.m. ET kickoffs.
Texas Southern and Florida A&M announced their matchup in January. The holdup with the kickoff could involve game-time parameters due to summer heat.
Elliott Charles, Florida A&M's deputy director of athletics, deferred comment on Thursday to assistant sports information director Alvin Hollins.
"All I can say is we are finalizing a TV deal," Hollins said.
---
---