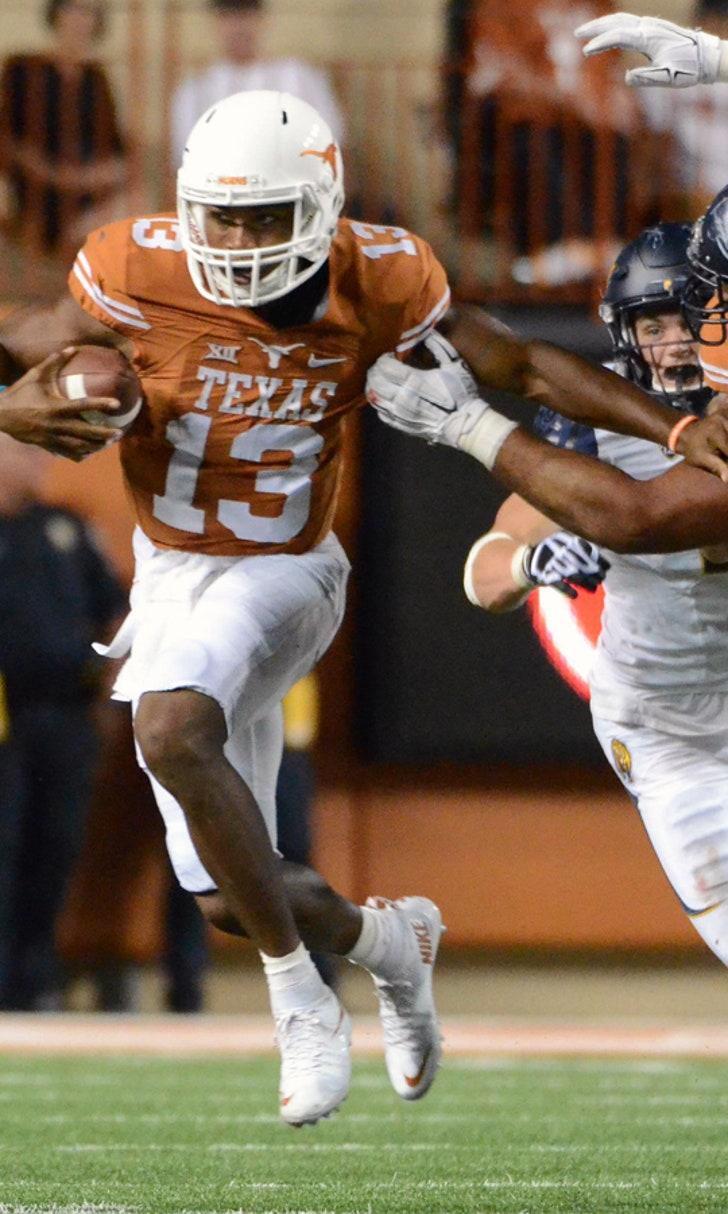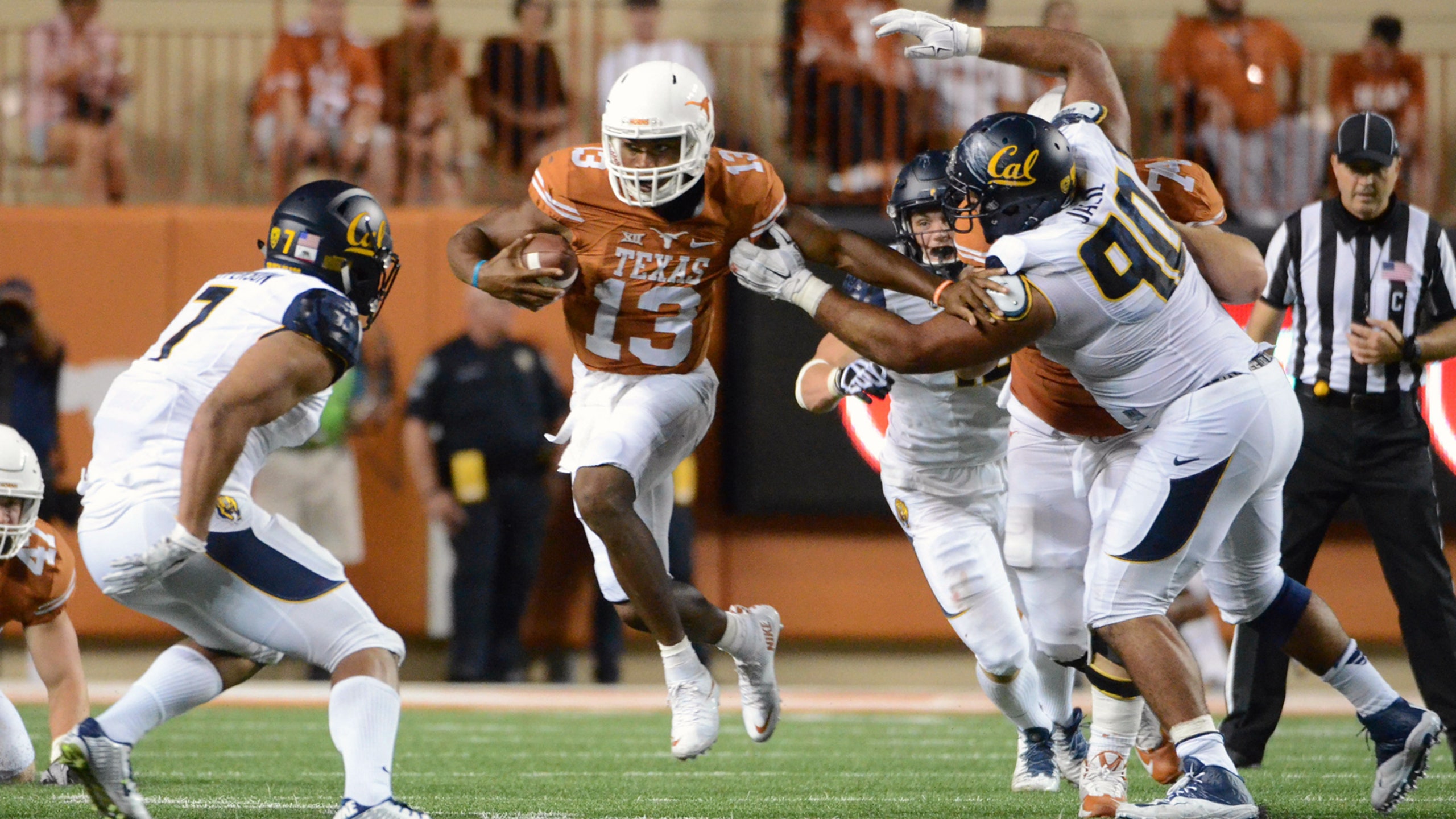 In or out, Norvell leaves 2015 spitting hard truths about Horns, QBs
BY foxsports • December 8, 2015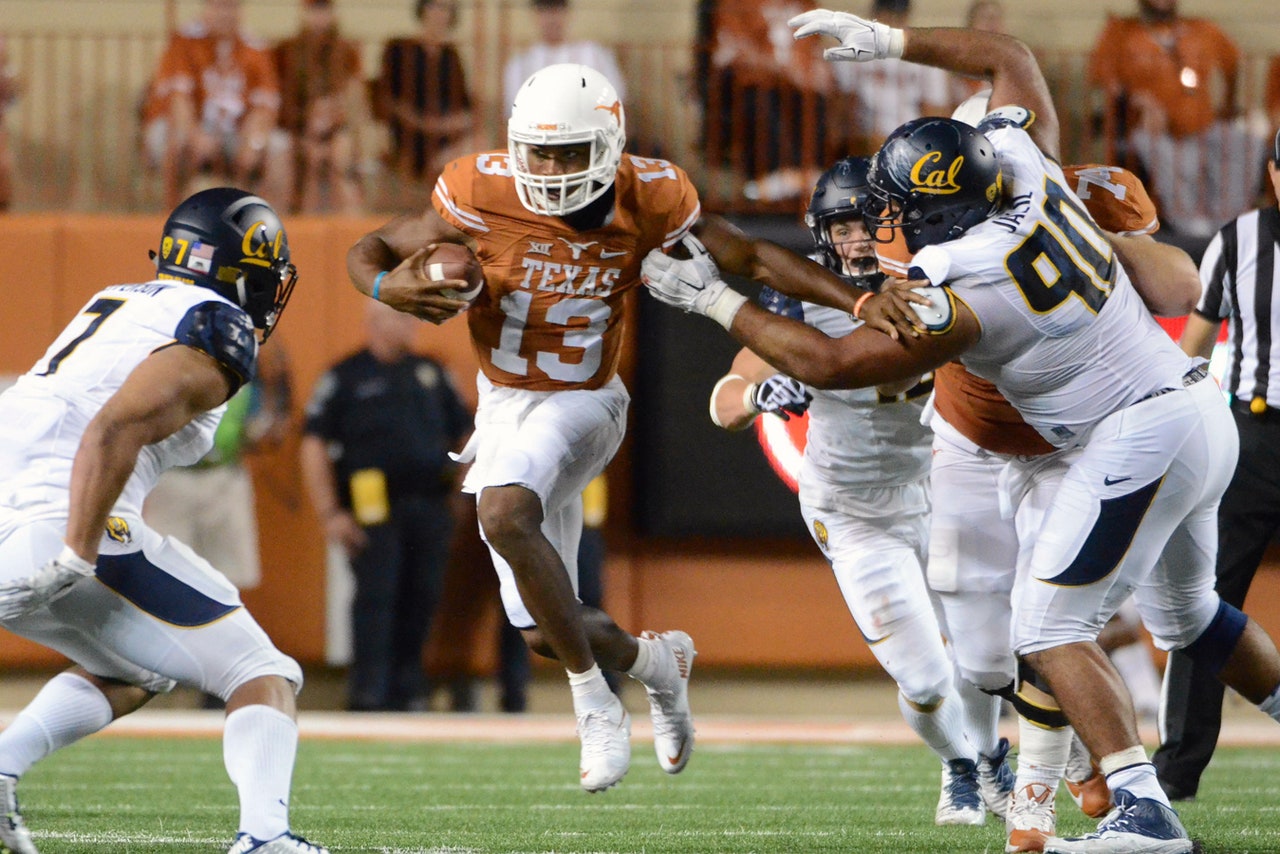 Jay Norvell, the first-year wide receivers coach who became Texas' emergency play-caller after one game, might or might not be back in 2016. Either way, he exited 2015 with some harsh, but truthful comments about the Longhorns after a second season with a losing record under Charlie Strong.
"The truth is we're a very immature team," Norvell told reporters following Saturday's 23-17 win over Baylor that ended Texas' season with a 5-7 record. "We have to be more mature about the way we handle our business, by the way we practice, the consistency of practicing at a high level and taking your football seriously, to be quite honest with you."
If that assessment isn't alarming enough, perhaps the fact that Texas still hasn't develeoped a reliable quarterback is. Tyrone Swoopes lost his starting job after Week 1. Jerrod Heard came on fast, but as the season wore on, he regressed as a passer, the offense was far from dynamic and little progress can actually be claimed from the end of 2014 to the end of 2015. Which is why Strong on Sunday and Monday was in talks with TCU co-offensive coordinator Sonny Cumbie, who would bring the spread offense to Texas.
When asked which quarterback he would pick now to start the 2016 season, Norvell couldn't pick one. And that's a problem.
"No, I can't say that right now," Norvell said. "I'm not willing to say who is the quarterback at this point. But I think we have a lot of improvement to make."
More from Norvell on the QB position: "We certainly have a lot to be desired in some areas. We have to throw the ball more consistently, we have to be accurate. I think all the way around in the passing game. There has to be exactness in the passing game. And that comes from accuracy, it comes from delivering the ball on time and that comes from guys getting open and making big plays."
Both Swoopes and Heard own career completion percentages below 60 percent. So what else is out for the Longhorns? Freshmen Kai Locksley and Matthew Merrick were redshirted this season, and highly touted commit Shane Buechele will enroll at Texas next semester and participate in spring drills.
"I just think we have to show major, major improvement in those areas (quarterback) of our football team to be the type of offense we can be," Norvell said.
That's true whether Norvell is back or not.
(h/t Austin American-Statesman)
---
---