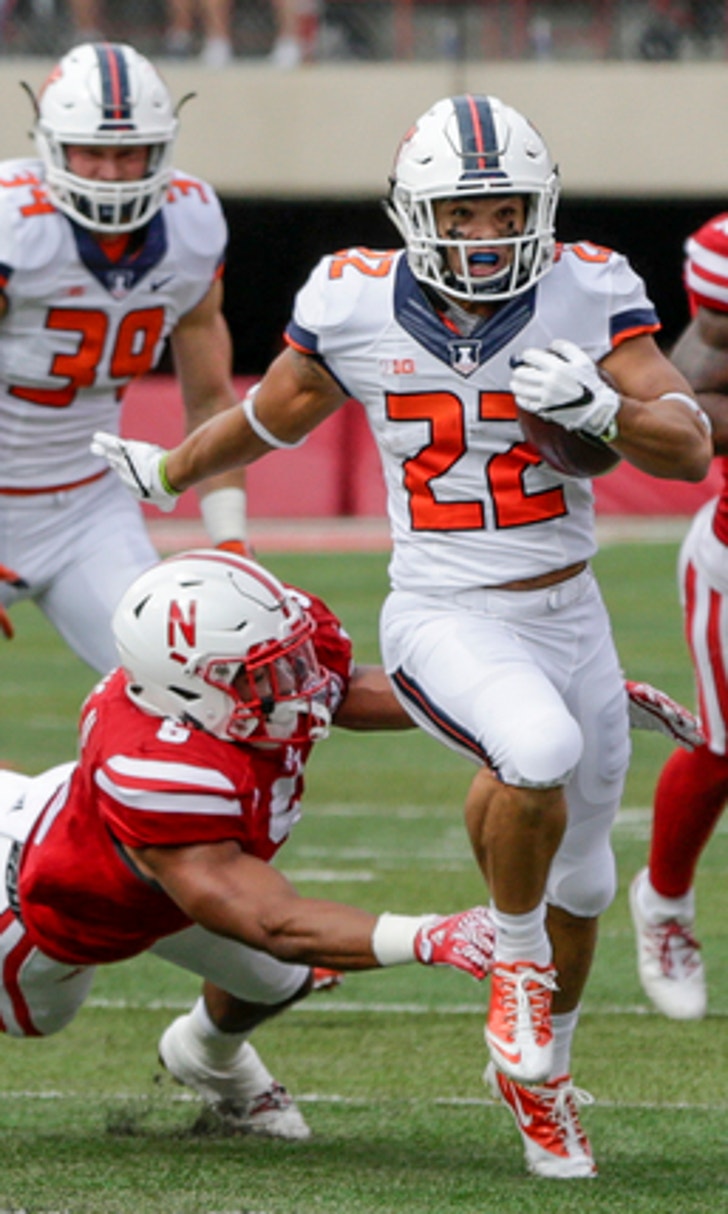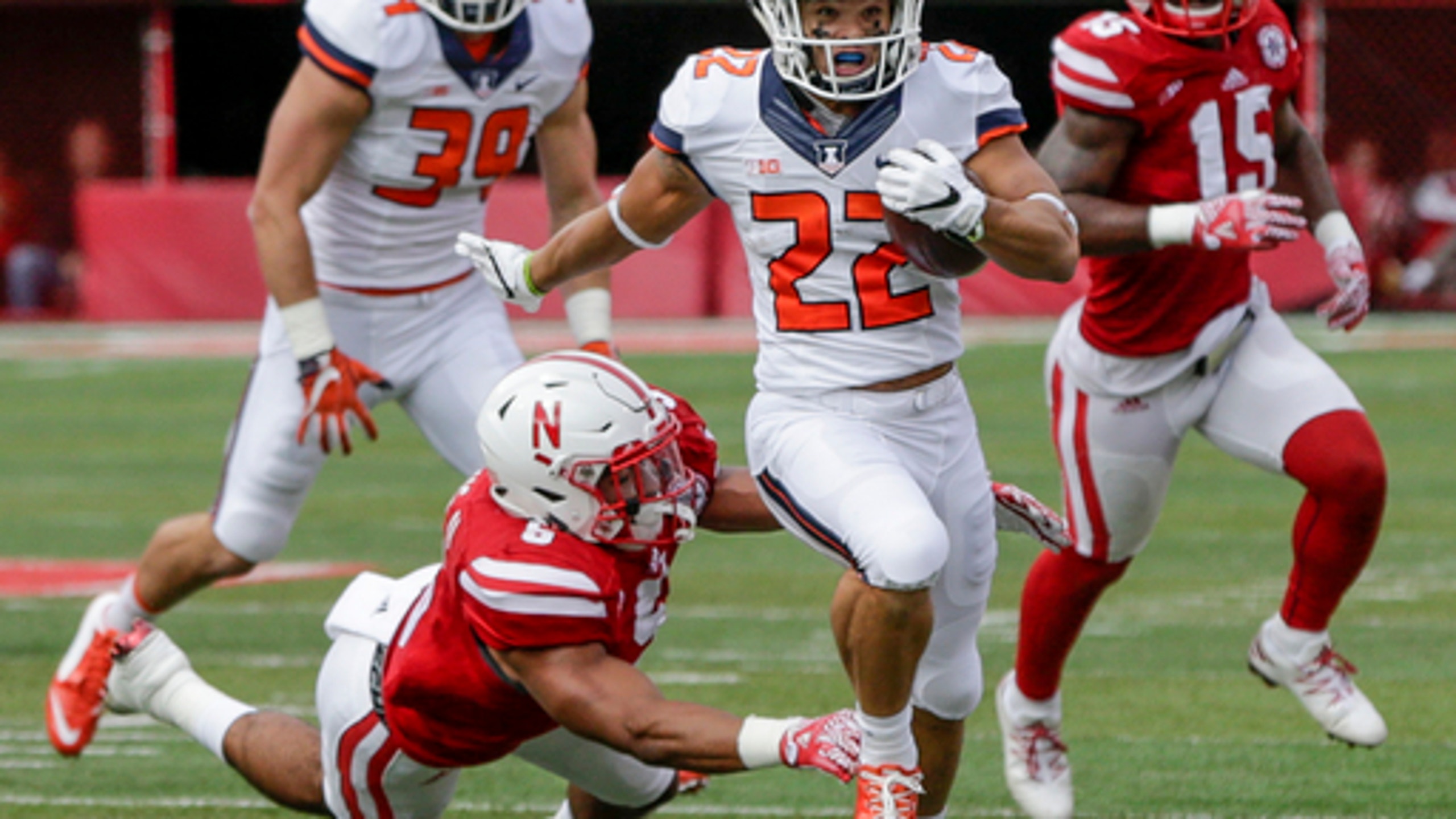 Illinois' run game evolving after slow start
BY foxsports • October 5, 2016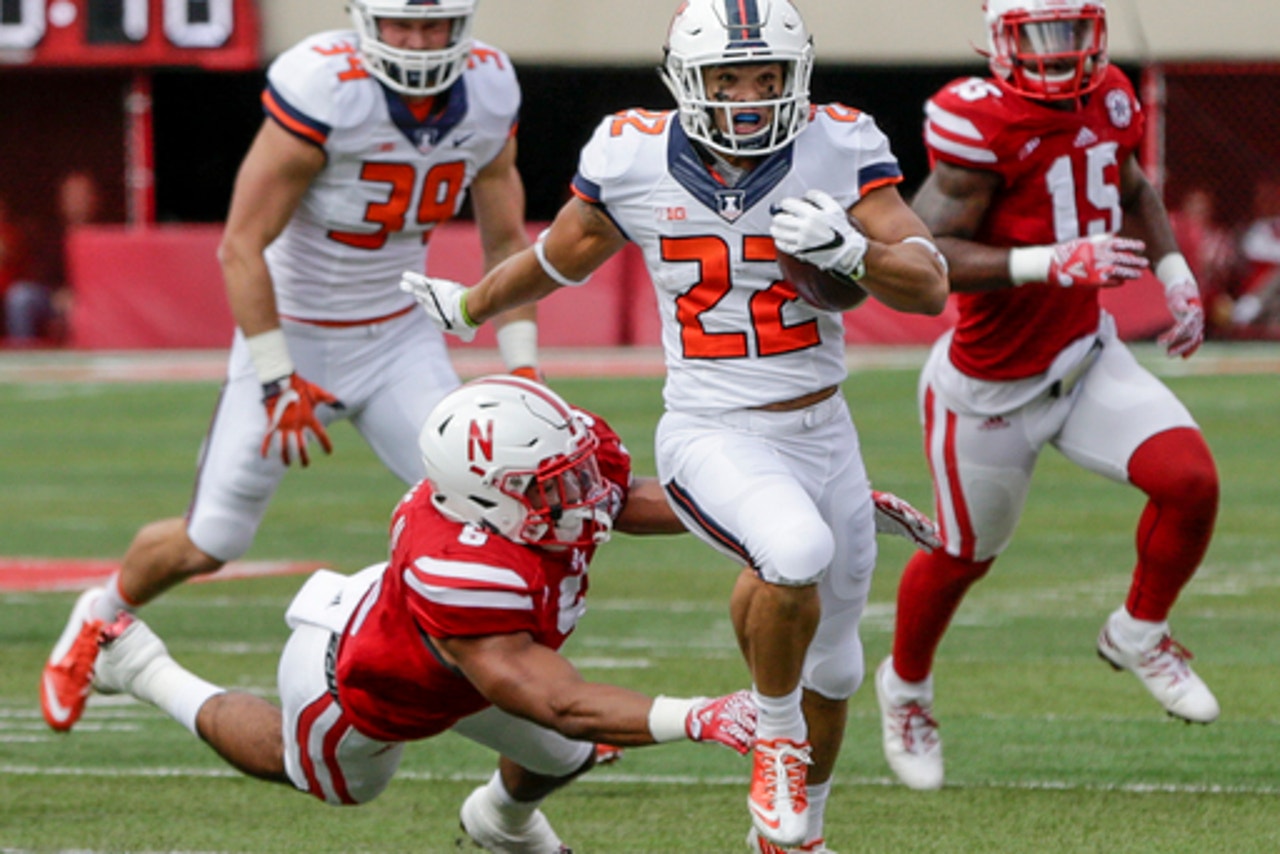 CHAMPAIGN, Ill. (AP) When Lovie Smith took the job at Illinois, he said his team would run the ball and that Ke'Shawn Vaughn would be doing most of that running.
So far, things haven't turned out much like Smith predicted.
Illinois (1-3, 0-1 Big Ten) has had mixed results at best on the ground - three yards rushing against Western Michigan was barely running at all - and Vaughn was on the bench for most of last Saturday's loss to Nebraska .
But his replacements, Reggie Corbin and Kendrick Foster, combined for an effective day in the 31-16 loss to the Cornhuskers. Corbin had nine carries for 72 yards and Foster seven for 46 and a touchdown.
With a Purdue team (2-2, 0-1) that gave up 400 yards on the ground last week to Maryland up next, the work-in-progress Illini ground game could soon look much better.
The changes Illinois made in its offense ahead of the Nebraska game, which also included more of the no-huddle that quarterback Wes Lunt likes, are the result of the coaching staff adjusting to the talent it has, offensive coordinator Garrick McGee said.
''Coaches' responsibility is to evaluate where you are and what you have and build an offense to make that work,'' McGee said.
At Louisville last season, McGee had a lot of the talent - including quarterback Lamar Jackson - that this season is ranked No. 7 in the country .
At Illinois, he and Smith committed early to running the ball behind Vaughn, who led the 2015 Illini as a freshman with 723 yards on 157 carries. So far this season, he has just 188 yards in four games.
Corbin is a 5-foot-10, 185-pound redshirt freshman who now has 143 yards on 16 carries and the 31-yard touchdown he scored against Nebraska. Foster, a 5-foot-9, 200-pound junior, leads the team with 221 yards on 25 carries and three touchdowns.
Vaughn was among a number of players who McGee said he had serious conversations with in recent weeks about shortcomings in the Illinois offense. The offensive coordinator said the 5-foot-10, 210-pound sophomore will have enough chances in practice to prove himself and get back on the field.
Smith declined to say much at all this week about Vaughn, aside from the need to see ''better play.''
But he was eager to talk about Corbin and Foster.
''We can really talk about Reggie Corbin, and what he was able to do,'' Smith said. ''We have a running back position and the guy who is going to play is the guy who we feel like is going to give us the best chance to win. Reggie Corbin and Kendrick Foster, those guys gave us the best chance to win last week.''
---
Follow David Mercer on Twitter: (at)davidmercerAP
---
Online: Associated Press college football coverage: http://collegefootball.ap.org/
---