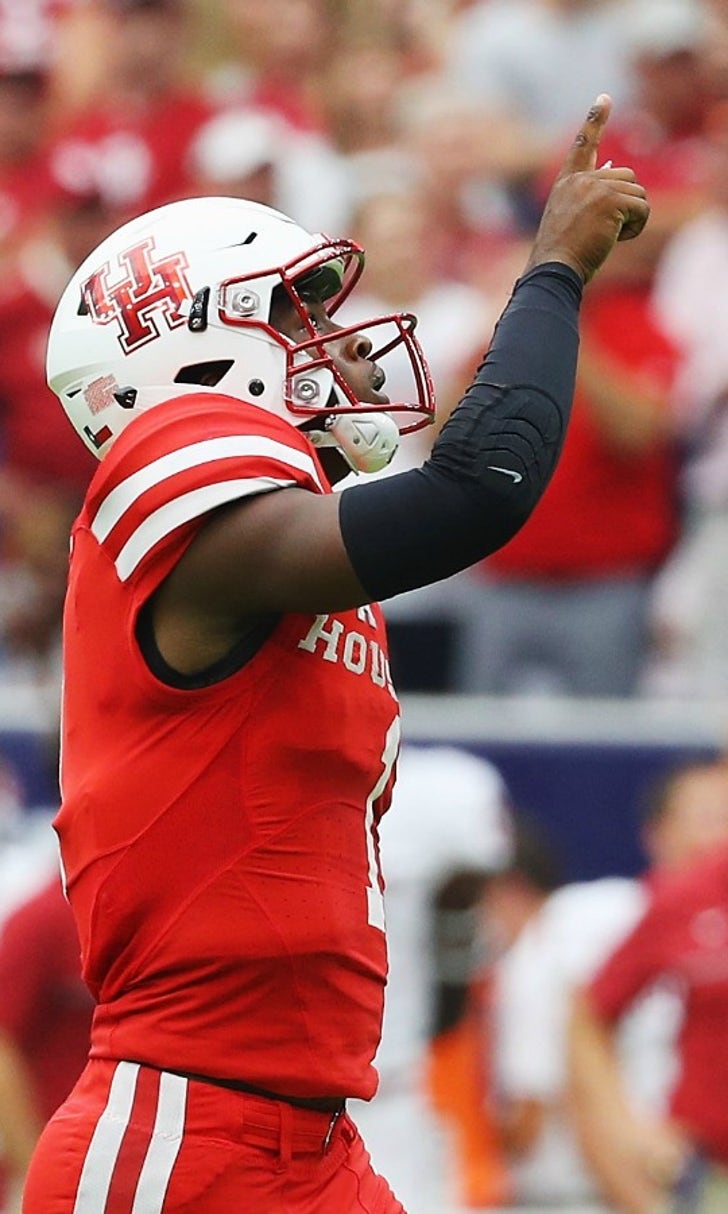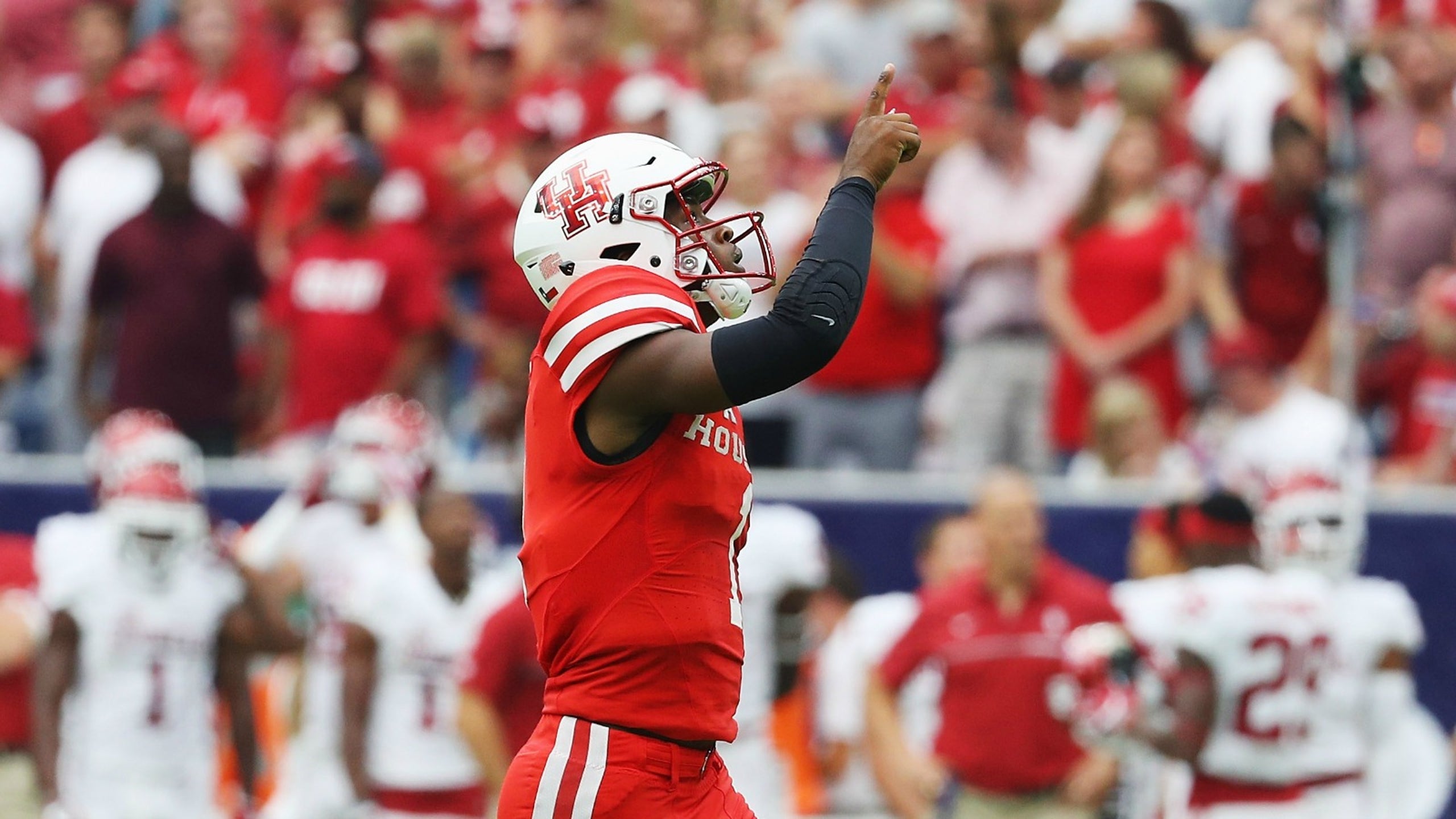 How Houston proved it's a true playoff contender by absolutely dominating Oklahoma
BY foxsports • September 3, 2016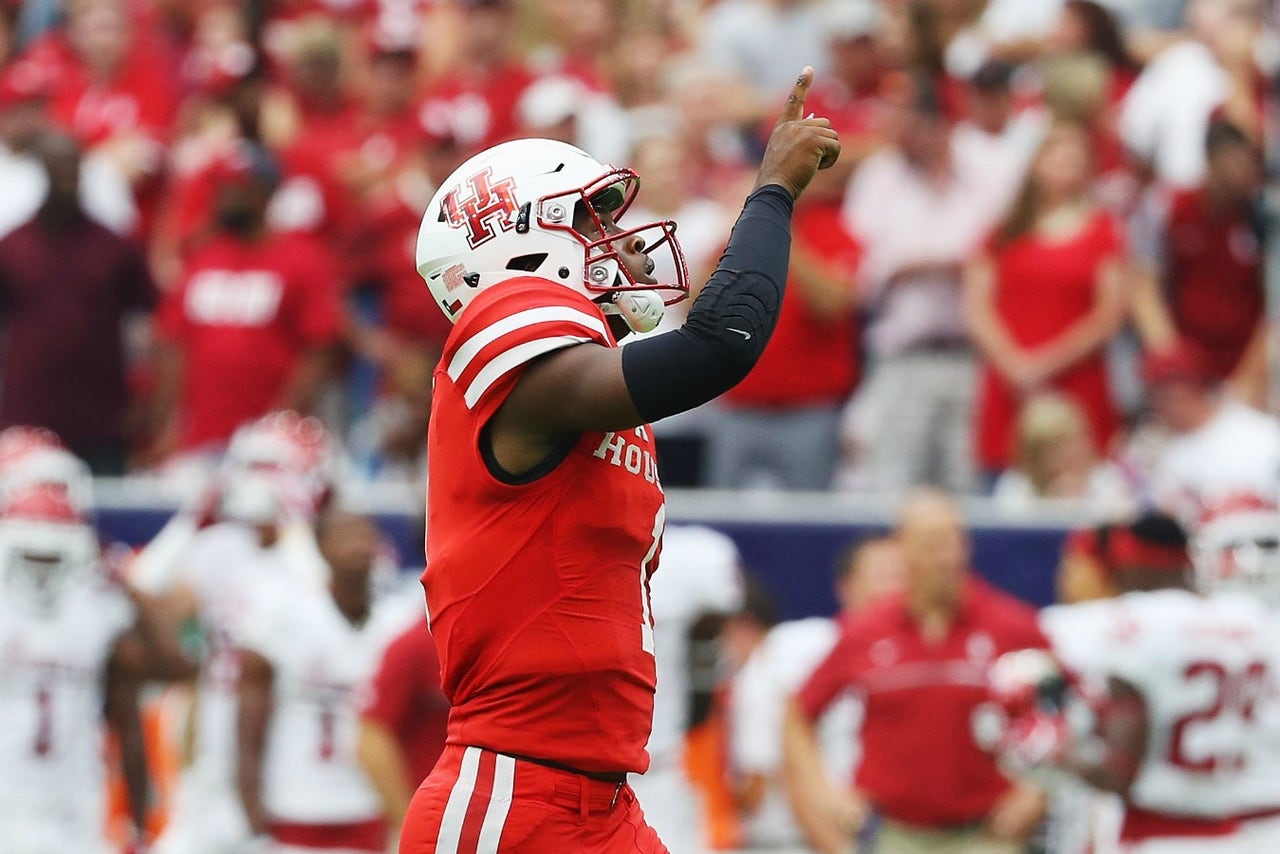 It was the question the entire college football world spent the whole offseason asking: What would the college football landscape look like after Week 1 if Houston could somehow stun Oklahoma in their season opener? To quote Jim Mora, would it be too early to talk "playoff?!"
Well, we got an early answer to both those questions on Saturday: Houston stunned Oklahoma, 33-23, at NRG Stadium in H-Town. And when it comes to the Cougars, no, it is definitely not too early to talk playoff. Houston didn't just win this game, they dominated. They were the better team, virtually from start to finish. In the process, they also made a statement to the entire college football world: Don't just watch out for us. Fear us.  
Of course, it didn't necessarily start that way. Things began slowly for the Cougars after Oklahoma went on an eight-play, 79-yard touchdown drive to open the game. It was at that moment the Sooners looked exactly like what they were billed to be in the preseason: A legitimate Top 5 team, which could make it back to the playoff and maybe even win the whole thing. Sadly, for Oklahoma fans, that was the last time you could say that about Bob Stoops' club all day.
On the next possession Greg Ward Jr. marched the Cougars down the field to kick a field goal, and did it again the following possession. By halftime, Houston had taken a 19-17 lead, and by the middle of the third quarter they'd broken the game open, thanks to Brandon Wilson's 100-yard "Kick Six" return (more on that coming). From there, the Cougars never looked back.
What was even more incredible wasn't just that the Cougars won, but more importantly, how they looked doing it. It was the Cougars who looked like the Power 5 school, the traditional power coming off a playoff berth. On the other side, it was Oklahoma that looked like the overmatched Group of 5 school, the one scratching and clawing just to stay on the field.
Houston did basically whatever it wanted on offense. The Cougars' offensive line controlled the line of scrimmage. Duke Catalon -- a Texas transfer -- was the physically overpowering back in a game where Samaje Perine and Joe Mixon were supposed to fill that role. Houston's receivers constantly ran downfield, wide open and untouched. Greg Ward Jr. repeatedly hit them with perfectly-timed back shoulder fades. A bootleg to Catalon proved to be an impeccably-executed touchdown pass to close out the first half. Oklahoma didn't know what hit them.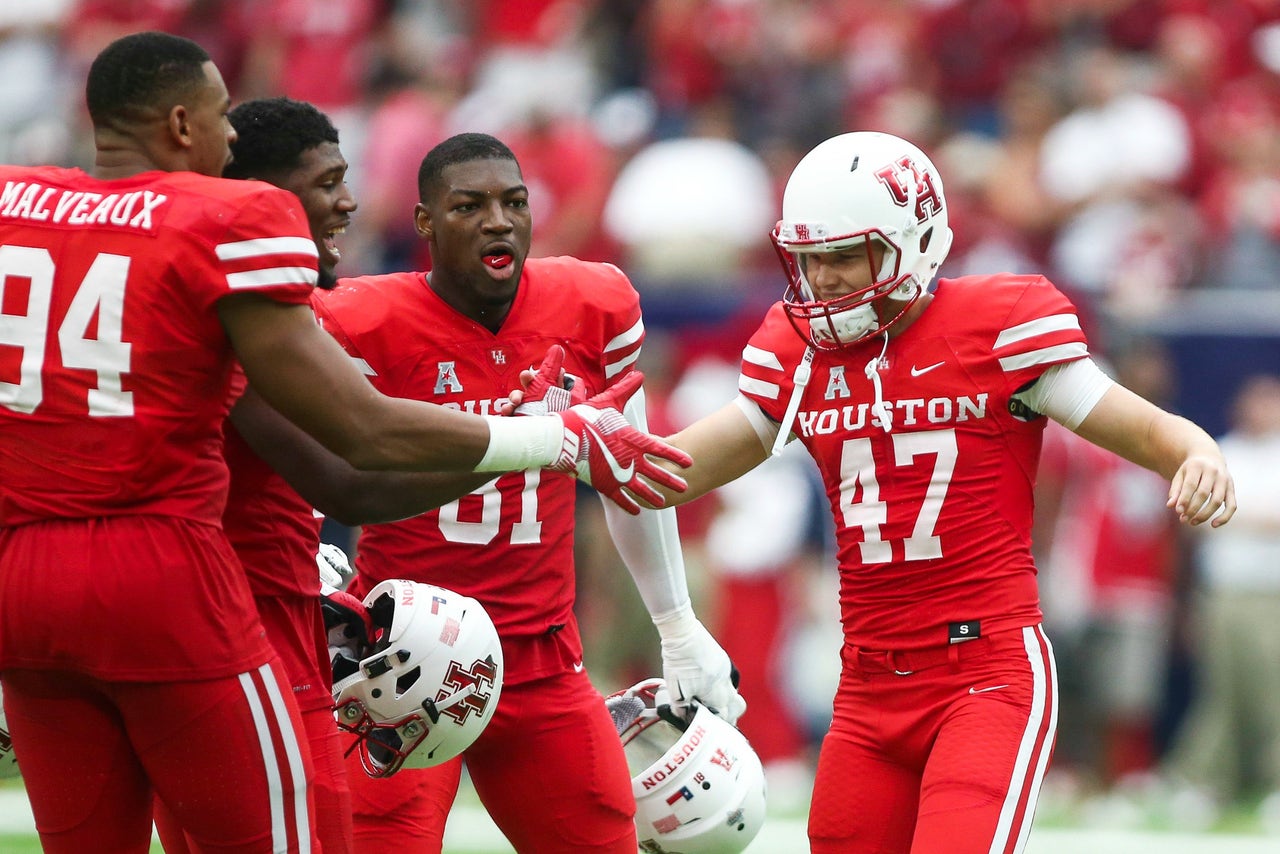 On defense, my goodness did the Cougars look the part. Up front, true freshman Ed Oliver -- a five star recruit who could have literally gone to any school he wanted -- was in the Oklahoma backfield all day. When he wasn't, Houston's safeties and linebackers came up and laid the wood; one especially hard hit knocked Perine out of the game momentarily. Frankly, didn't it say everything you need to know about both Houston's talent and game-planning that Mayfield -- a guy who made a season out of improvising in the pocket last year -- basically had nowhere to go either running or throwing all game? Outside of a late touchdown pass to cut the lead to 10, the Sooners never were able to get their passing game in rhythm.
And really, that might just lead into the most important point of the game: The Cougars weren't just physically better, but clearly more well-coached too. Yes, they seemed to have a physical advantage (which is surprising in its own right), but they also just seemed to be prepared for everything that came their way.
It was never more evident than in Wilson's "Kick Six" return. The Houston defensive back was not only in position but prepared to return it, and so too were his blockers. Oklahoma mostly stood flat-footed and didn't seem to be fully aware of what was going on until it was too late. In a post Auburn-Alabama world, that's an inexcusable coaching gaffe.
Of course with the game now final, it raises the question: Is it too early to talk playoff? With this team, the answer seems to be no. If Houston can play anywhere near this level the rest of the season, it's hard to see them being challenged until a late-season game against Louisville. The AAC is down as a whole this year, with Memphis and Navy in rebuilding mode and Temple suffering an embarrassing loss to Army on Friday night.
Obviously we will have to wait and see how the Power 5 conferences shake out but ultimately, as of Sept. 3, it doesn't matter.
Houston absolutely dominated Oklahoma.
And they made their case as a true, bona fide playoff contender. 
Aaron Torres covers college football for Fox Sports. Follow him on Twitter @Aaron_Torres, Facebook or ATorres00@gmail.com.
---
---