College Football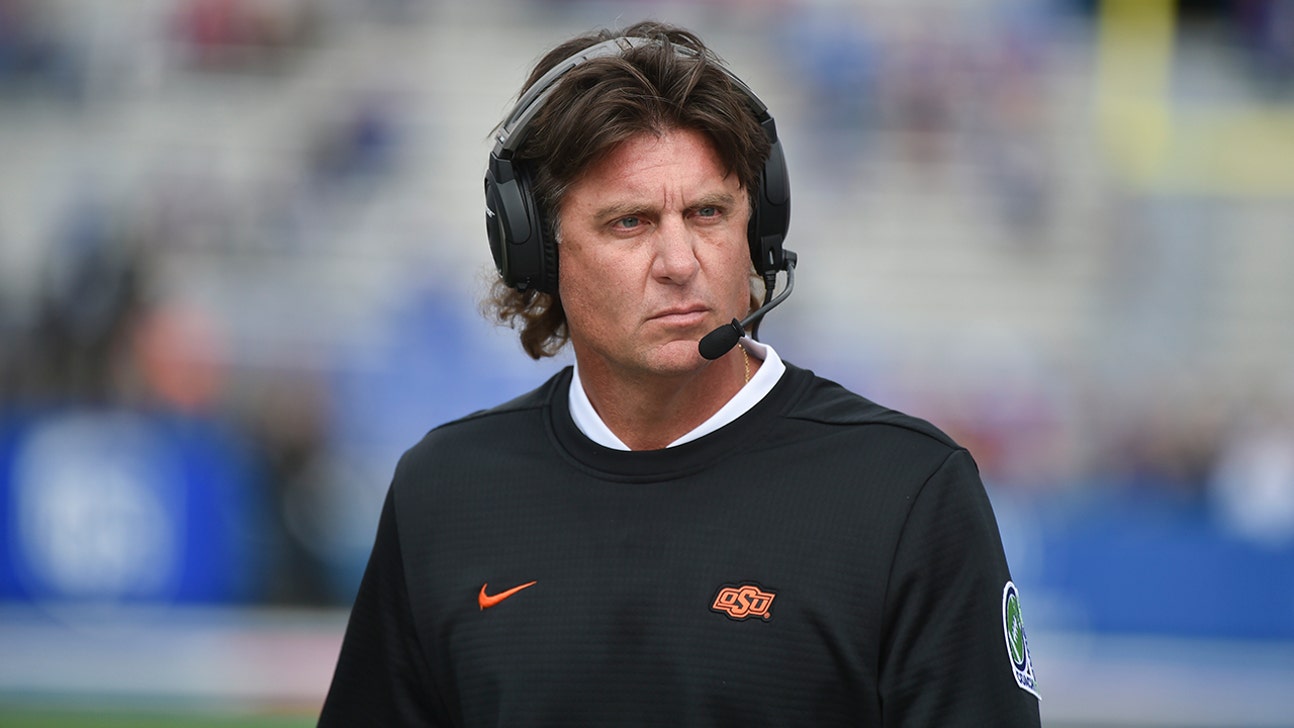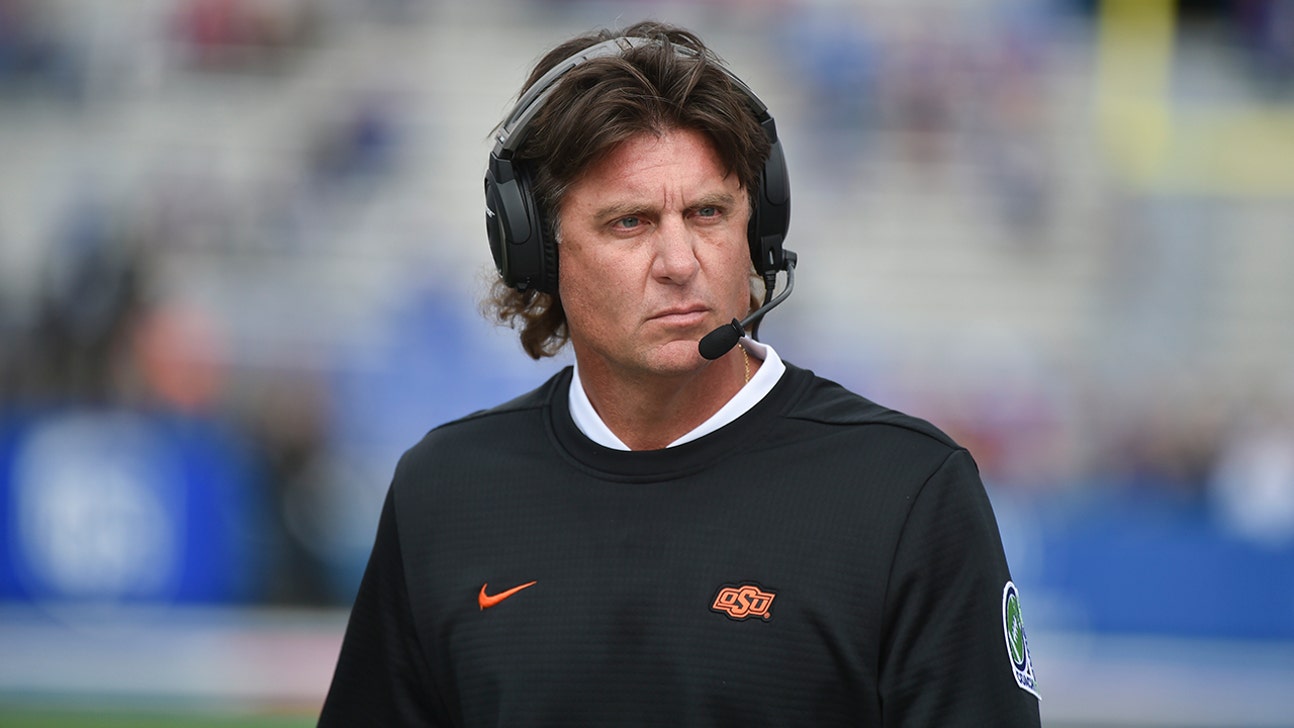 College Football
Gundy Apologizes for T-Shirt
Updated
Jul. 17, 2020 4:06 p.m. ET
Weeks after Clemson Tigers head coach Dabo Swinney was harshly criticized for wearing a "Football Matters" T-shirt, amid comments he made that were widely-considered to be tone-deaf, Oklahoma State head coach Mike Gundy received backlash over his T-shirt choice, as a photograph from a weekend fishing trip surfaced Monday on social media.
And no single person responded more harshly than Cowboys superstar running back Chuba Hubbard.
On Monday morning, Hubbard said he would not participate in any Oklahoma State football activities "until things CHANGE."
But why the backlash from Hubbard?
Gundy, seen on the right in the photo, was wearing a T-shirt with the logo of the news outlet OAN – One America News Network, which has previously criticized the Black Lives Matter movement.
One anchor labeled it a "farce."
Hubbard is the most recognizable face in the Cowboys football program currently, considering he was the leading rusher in all of college football last season.
And in recent weeks, he has also been a staunch supporter of the Black Lives Matter movement.
In response to Hubbard's tweet, several Oklahoma State football players offered their support.
As of Monday afternoon, both the University President, Burns Hargis, and Athletic Director Mike Holder had issued statements on the matter.
Later in the afternoon, Hubbard and Gundy recorded a video message that was shared on Hubbard's Twitter account, in which both addressed the T-shirt incident and their plans to move forward.
Gundy said that he met with players and understood how his shirt was offensive.
"In light of today's tweet, with the T-shirt I was wearing, I met with some players and realized it's a very sensitive issue with what's going on in today's society ... I'm looking forward to making some changes and it starts at the top with me, and we got good days ahead."
Hubbard apologized for not addressing the incident directly with Gundy, and talked about his focus moving forward.
"I went about it the wrong way by tweeting. I'm not someone that has to tweet something to make change. I should have went to [Gundy] as a man and I'm more about action. That was bad on my part. But from now on, we're gonna focus on bringing change and that's the most important thing."
Hubbard followed the video message with another tweet on the matter.
Around the same time the video was released, Cowboys linebacker Amen Ogbongbemiga tweeted that Oklahoma State players would resume football activities in preparation for the upcoming season.
And on Tuesday morning, Hubbard released a statement once again addressing the situation.
"I am a young black man that wants change. I want change that will bring a better experience for my black brothers and sisters at Oklahoma State. It's that simple. Over these next few months I have left at Oklahoma State, I will be working EVERYDAY to bring change to this organization and to the world. I will be supported by my teammates along with people within this organization. To everyone else, trust me when I say that good will come from this."
Later in the afternoon, following a team meeting, Gundy also took to Twitter to apologize and shed light on the situation.
"I had a great meeting with our team today. Our players expressed their feelings as individuals and as team members. They helped me see through their eyes, how the T-shirt affected their hearts. Once I learned how that network felt about Black Lives matter, I was disgusted and knew it was completely unacceptable to me. I want to apologize to all members of our team, former players and their families for the pain and discomfort that has been caused over the last two days. Black lives matter to me – our players matter to me. These meetings with our team have been eye opening to me and will result in positive changes for Oklahoma State football."
This isn't the first time Gundy has created controversy with his opinions.
At a press conference back in April, he labeled OAN's news coverage "refreshing" because "there's no left, there's no right, they just reported the news."
Earlier this year, following the coronavirus outbreak, Oklahoma State University banned all campus activities through July 31, effectively putting a pause on football.
But in a press conference shortly after, Gundy suggested that his players could fight off the virus – which he referred to as the "Chinese virus" – because they were young and healthy, and said that it was important to have football in order to fund the state, comments which also drew criticism for being insensitive to his players' health.
"In my opinion, if we have to bring our players back, test them, they're in good shape, they're all 18, 19, 20, 21, and 22 years old and they are healthy," Gundy said. "A lot of them can fight it off with their natural body, the antibodies and the build that they have. There's some people that are asymptomatic. If that's true, then we sequester them, and people say that's crazy. No, it's not crazy, because we need to continue to budget and run money through the state of Oklahoma."
In November of 2018, Oklahoma State safety Thabo Mwaniki announced his decision to transfer from OSU, and Gundy voiced strong opinions about the move.
In Gundy's statement, he said that "snowflake" culture and "liberalism" were leading to a society in which people "don't really have to be tough."
After the photo surfaced and Hubbard spoke out regarding his coach's t-shirt of choice, several former Cowboys players also spoke up about Gundy and the culture of the Oklahoma State football program.
Baltimore Ravens running back Justice Hill, a former Oklahoma State player from 2016-18, tweeted that "OSU Athletics and University need major change" and when someone responded suggesting that this was an overreaction because of a shirt, he tweeted "You don't see everyday things.'"LC Greenwood, another former player, tweeted that he was called a 'hood rat' and 'thug.' Patrick Macon, a former Oklahoma State linebacker who transferred to South Florida, tweeted, "I was Threaten I was Gonna Get Sent Back To The Hood Numerous Time."
On Tuesday, Skip Bayless continued the conversation.
While applauding Hubbard for calling attention to the issue, Bayless took issue with the video message featuring Hubbard and Gundy, saying that it was Gundy who should have been apologizing.
"He's been doing this for 15 years – he's been the head coach there for 15 years. He's been in the media spotlight. And you just have to know this is going to be going up on social ... And then I fell off my chair a couple hours later when Oklahoma State posts a video featuring that man and Chuba, and he didn't apologize but Chuba is apologizing."
ESPN's Marcus Spears discussed how Hubbard's actions are marking a shift in football culture, as well as the relationship between athletes and their coaches.
"It's a part of the evolution of the athlete to me ... What you represent is going to matter, especially when you talk about these college head coaches ... It's not just about the head coaches understanding the guy that they have on campus – it's about the coaches understanding where these guys come from and how they see things. The majority of these coaches take these issues very serious and have these types of conversations with their players – they understand the demographic. But when you have something that offends the majority of the players on your team, you have to address it, and I think Chuba Hubbard did that. I thought it was right."
Stay tuned for more updates.
---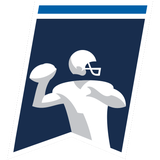 Get more from College Football
Follow your favorites to get information about games, news and more
---