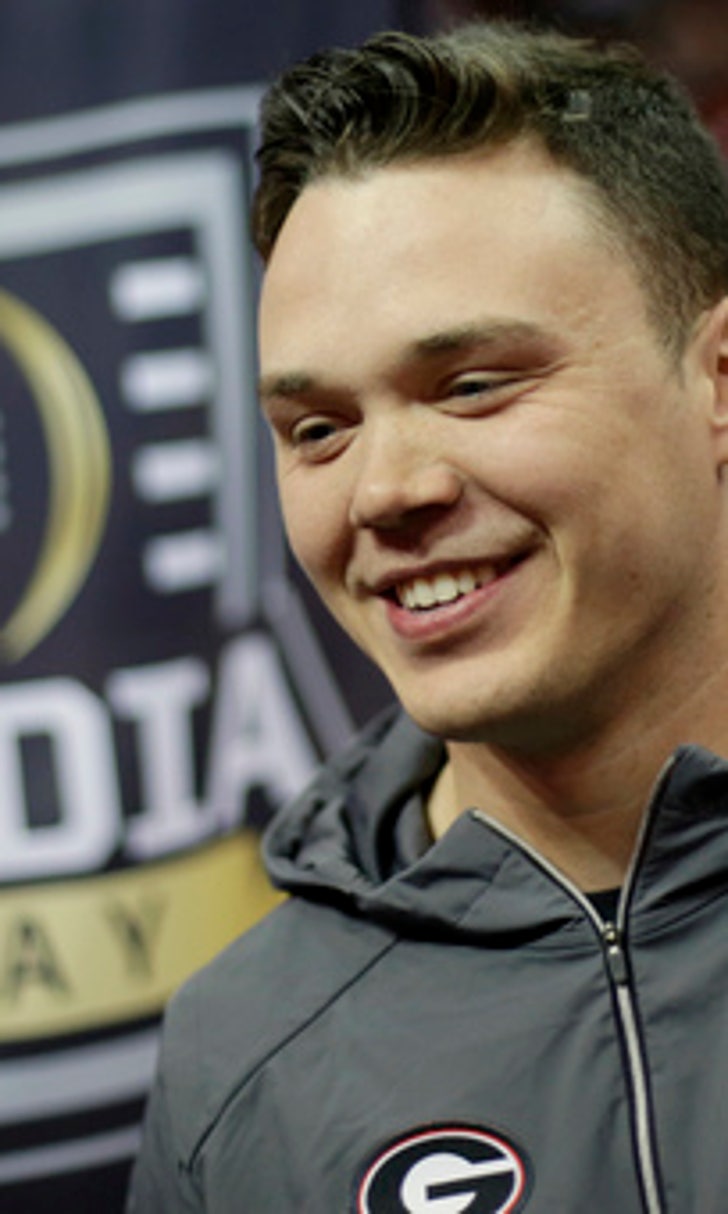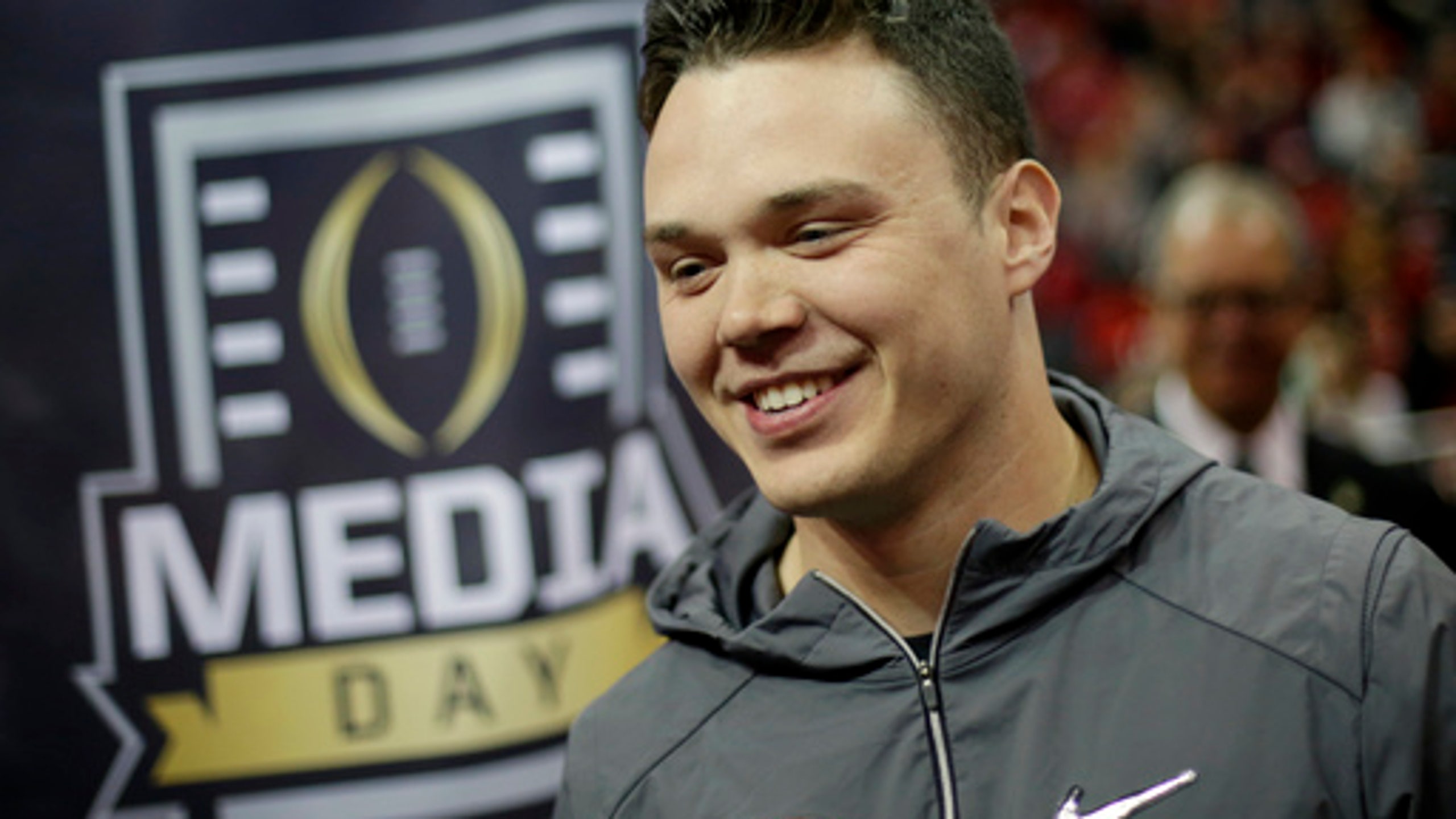 Georgia punter takes unlikely road from Ivy to title game
BY AP • January 6, 2018
ATLANTA (AP) Cameron Nizialek glanced toward the seats at Philips Arena, where thousands of red-clad, woofing Georgia fans had turned up to watch their beloved Bulldogs being interviewed by the media on a frigid Saturday morning.
Where Nizialek played the last three years, this would've been a good turnout on game day.
''I would say this is probably more people than I had at a Columbia game,'' Nizialek quipped, his eyes scanning the crowd.
''By far, actually.''
Certainly, no one has taken a more unlikely road to the national championship game.
Nizialek began his college career in the Ivy League, where athletics most definitely take a backseat to academics. After three seasons as Columbia's punter, he graduated with an economics degree that he hopes to eventually put to use on Wall Street.
But first, he wanted to give big-time football a try.
Georgia needed a punter and was certainly impressed with the resume, especially the part about leading the Ivy League last season with a 44.8-yard average. Knowing that punter was one of the few positions where the level of play shouldn't be much of a factor, coach Kirby Smart invited Nizialek to walk on as a graduate transfer.
Of course, there were lingering doubts whether he'd be able to make the big jump.
''We knew once he got here that he was pretty good,'' Smart said. ''We just didn't know if he could do it under the lights, in the big moment.''
Turns out, no moment was too big.
In what will be his lone season between the hedges, Nizialek essentially matched his best season at Columbia, averaging just under 44.9 yards per punt, and his net average - factoring in return yards - ranks fifth nationally at nearly 42.3 yards.
In short, he's become a key weapon on special teams, creating big swings in field position that play right into Georgia's reliance on a pound-it-out running game and relentless defense.
''I wanted to play on a stage like this, to kind of showcase myself and see if I could do it,'' Nizialek said. ''Obviously, I think I can.''
Nizialek remembers being a bit nervous running out on the field for his first game wearing a ''G'' on his helmet, with 93,000 people in the stands at Sanford Stadium. But, after soaking it all in for a few minutes, he got down to business.
Really, it was no different than punting at Columbia.
''It's the same field, the same ball,'' Nizialek said. ''Once you're on the field, you're just focused on doing your job. That's not something I really ever got nervous about.''
He never played before a crowd as large as 13,000 in his three seasons at Columbia - and wins were even harder to come by than fans. The Lions went a combined 5-25 over his career, including an 0-10 campaign when he was a redshirt freshman in 2014.
But Nizialek has no complaints about the experience, especially given what he accomplished in the classroom and how that set him up for future success. No one cheered louder that he did when the Lions improved to 8-2 this season, making a run at the Ivy League title.
''It's really focused on academics, and rightfully so,'' he said, looking back on his time with the Lions. ''You really can't compare the two leagues. The fan base is unbelievable down here. I've really had an awesome time.''
No one, for sure, has gotten a more well-rounded college experience.
''I've got an Ivy League degree and I'm playing for a national championship,'' Nizialek said, breaking into an incredulous smile. ''I'm really living the best of both worlds. I couldn't imagine a better scenario for me.''
A Virginia native whose education-minded parents both attended Duke, Nizialek hopes to get a shot in the NFL. Certainly, after spending a year on a team that reached the national championship game, he figures to get a longer look than he would have coming straight out of Columbia.
If the pros don't work out, landing a job in the real work shouldn't be a problem. Nizialek has already earned a second degree during his brief time at Georgia, a masters in sports management.
''I've graduated twice,'' he said. ''I'm feeling pretty good about that.''
On Monday night, there will be more than 76,000 people in the stands next door at Mercedes-Benz Stadium when Georgia (13-1) takes on Alabama (12-1) in an all-Southeastern Conference title game.
No problem.
Nizialek has shown he can handle the pressure over a memorable season that has taken him from coast to coast. From between the hedges to Touchdown Jesus . From the SEC championship game to the Rose Bowl .
And, now, to the biggest game of all .
Through it all, he hasn't forgotten where he came from.
Nizialek looked toward the stands again, still a bit amazed that so many people would turn out for a glorified interview session.
''This is just media day,'' he said, shaking his head. ''It's really been the experience of a lifetime.''
---
Follow Paul Newberry on Twitter at www.twitter.com/pnewberry1963 . His work can be found at https://apnews.com/search/paul%20newberry
---
For more AP college football coverage: www.collegefootball.ap.org and www.twitter.com/AP-Top25
---
---