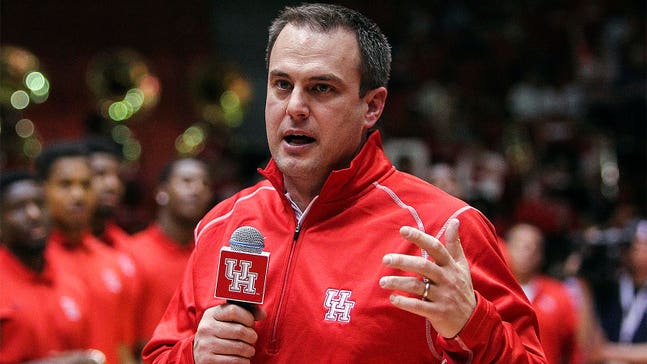 Former Buckeye Tom Herman is already stealing talent from Ohio State
Published
May. 7, 2015 12:00 p.m. ET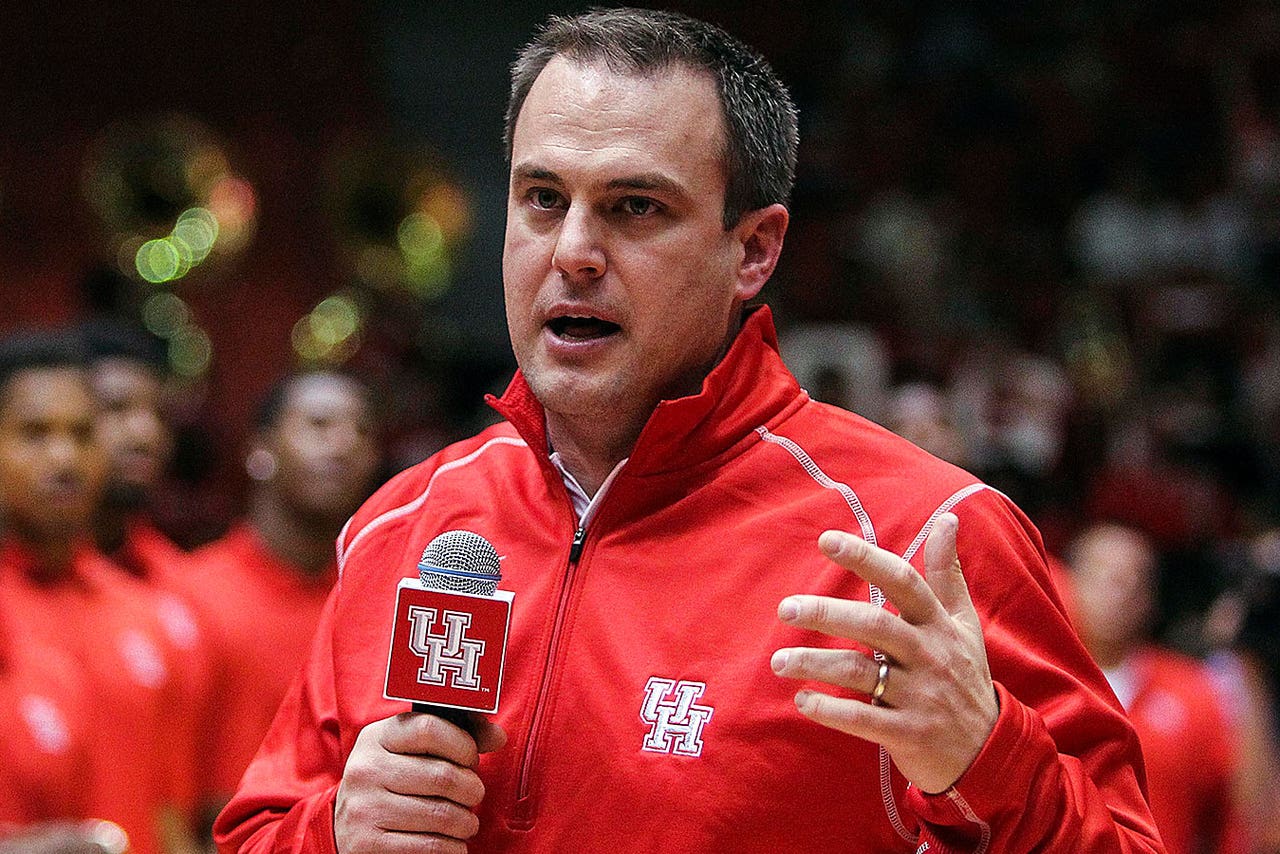 Tom Herman worked wonders at Ohio State, particularly in his final season with the program in 2014.
He helped develop three different quarterbacks -- Braxton Miller (although he didn't play a game due to injury), J.T. Barrett and Cardale Jones -- on the way to winning a national title with the Buckeyes.
So now that Herman is the head coach at Houston, Ohio State fans can't get too upset that he's already stealing talent from OSU.
On Wednesday, Herman nabbed quarterback Bowman Sells (great name), a three-star prospect in the Class of 2016.
Sells left offers from Ohio State, Texas, Clemson and Iowa on the table to join Herman's program.
As Bruce Feldman wrote last week, how Herman has become known as one of the nation's best quarterback developers is fascinating considering he never played the position and has been coaching it for only 10 years.
"I think I learned a lot from osmosis," Herman told Feldman. "I was at Texas State in 2005. I'd never coached quarterbacks and never called plays a day in my life. David Bailiff hired me and we go 11-3, and Barrick Nealy breaks all kinds of QB records. I grinded. I got my hands on every drill tape I could. I went to clinics. Every brain I could pick, I picked. And I wasn't too proud to ask the kids. 
"I get to Rice and Chase Clement is there, and he's been playing quarterback a lot longer than I've been coaching it. He's probably had six different 'gurus' coaching him mechanically about this, that and the other. It's not having too much pride to drop the shield and say, 'Hey, you're missing high. Why do you think you're missing high?'
"'Well, coach, let's go back and look [and they'd watch his film together.] See, I'm probably over-striding right there. I'm locking my front leg out.'"
Herman would then build on those little things he picked up and apply them to future players, fine-tuning his process of listening and adjusting as he went along.
There are few people in the industry who doubt Herman will be successful at Houston and likely earn another opportunity at an elite Power 5 program.
As for the Buckeyes, I don't think anyone will feel sympathy for Urban Meyer missing out on a QB. Those dudes in Columbus are pretty good.
Teddy Mitrosilis works in content production at FOX Sports Digital. Follow him on Twitter @TMitrosilis and email him at tmitrosilis@gmail.com.
---