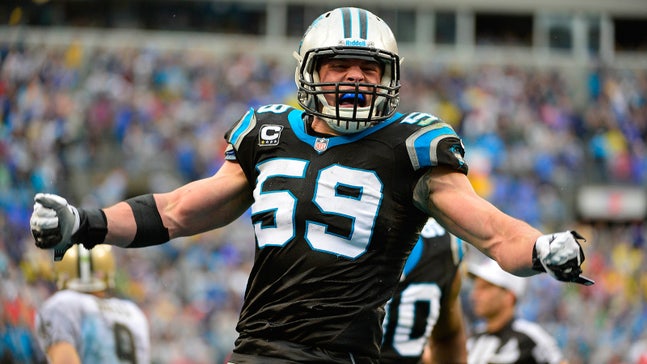 Former BC star Kuechly excited about facing Manning in Super Bowl
Published
Jan. 29, 2016 2:29 p.m. ET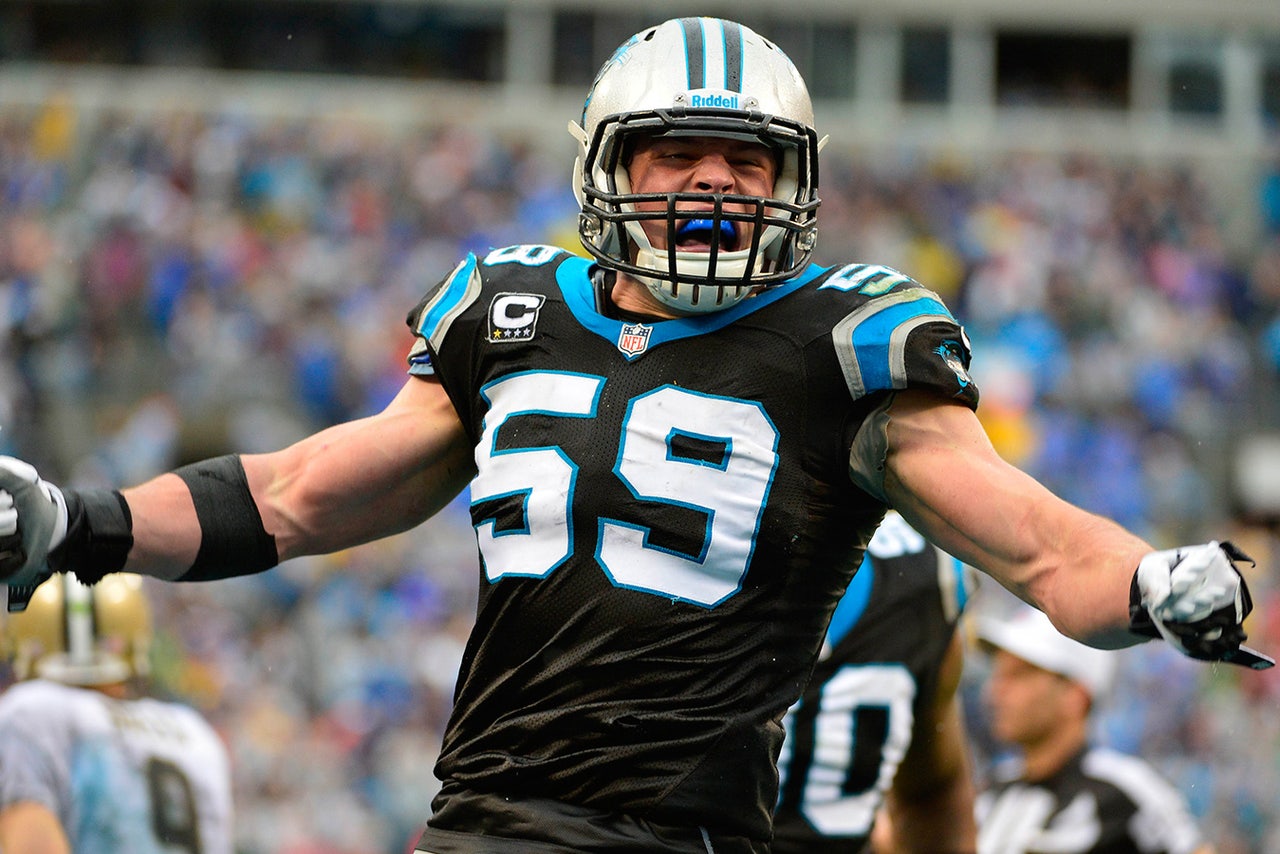 Former Boston College star linebacker Luke Kuechly was born to tackle, and in a little over seven days he might just be wrapping his arms around a Super Bowl trophy.
On Feb. 7, Kuechly and the Carolina Panthers will take on Peyton Manning and the Denver Broncos in Super Bowl 50 and the former Eagles' tackling machine can't wait to play in the biggest game of his life.
"It's exciting. This is where you want to be at this point in the season," Kuechly told Panthers.com. "For us to be here it's awesome and we're going to take advantage of it."
From 2009 to 2011, Kuechly, a former three-star recruit from St. Xavier High School in Ohio, took advantage of every opportunity he had to bring down a ball carriers at Boston College.
The 6-3, 240-pound linebacker was a menace from the moment he stepped on campus at Chestnut Hill.
As a freshman, Kuechly started 12 of the Eagles' 13 games and registered 158 tackles to rank second in the FBS en route earning all-ACC first-team honors and being named the ACC Defensive Rookie of the Year.
Kuechly's 158 stops where the most by a BC player since 1993, while his 12.15 tackles per game was the highest average by any freshman since the NCAA began tracking the stat in 2003. On top of that, Kuechly also led the Eagles in tackles for a loss (13) and pass breakups (4).
Since his early says at BC Kuechly has shown he has out-of-this-world football instincts, which he will need when the 2012 NFL Defensive Rookie of the Year clashes with Manning, the master of the pre-snap chess game.
"He's a guy that's got all kinds of calls," Kuechly said. "You have to try and figure some out but at the end of the day you just have to do your job because I'm sure he's got fake (calls) and he's got real ones.
"We're just excited to be in this situation. It's cool for me to go and play against a guy like him when you spend your life watching him. … It's going to be one of this situations where it's going to be enjoyable to prepare and get out there play our best game."
Though Manning, a five-time MVP, is nearing the end of his legendary NFL career, Kuechly said you still have to proceed with caution when it comes to facing him at the line of scrimmage.
"He's still Peyton. He's still up there. He's still got all the hand signals, the code words. He's adjusting everything and getting everybody lined up," Kuechly said. "He's still Peyton. I don't care what anybody says. He's still got all his gestures and movements and it's fun to watch."
During his time at Boston College, Kuechly was fun to watch as well. After his star-studded freshman season the Eagles' LB upped the ante, leading the nation with 183 tackles and 14.1 tackles per game to be named a consensus all-American.  
As a sophomore, Kuechly became the fastest player in the history of Boston College to reach 200 tackles when he achieved the feat in his 17th game.
Kuechly nearly reached 200 tackles alone in 2011. The Eagles' junior registered a school-record 191 stops in what was one of the finest season put together by a college linebacker in NCAA history. Kuechly topped of the year off by winning the Bronko Nagurski Trophy (national defensive player of the year), Butkis Award (most outstanding linebacker), Rotary Lombardi Award (top lineman or inside linebacker) and the Lott Impact Trophy (defensive player of the year). Kuechly was also a consensus all-American and the ACC Defensive Player of the Year.
With nothing left to prove, Kuechly decided to enter the NFL Draft, where he was selected with Carolina Panthers with the ninth overall pick. Four years and 591 stops later, Kuechly just may get to tackle the game's ultimate prize. 
---
---