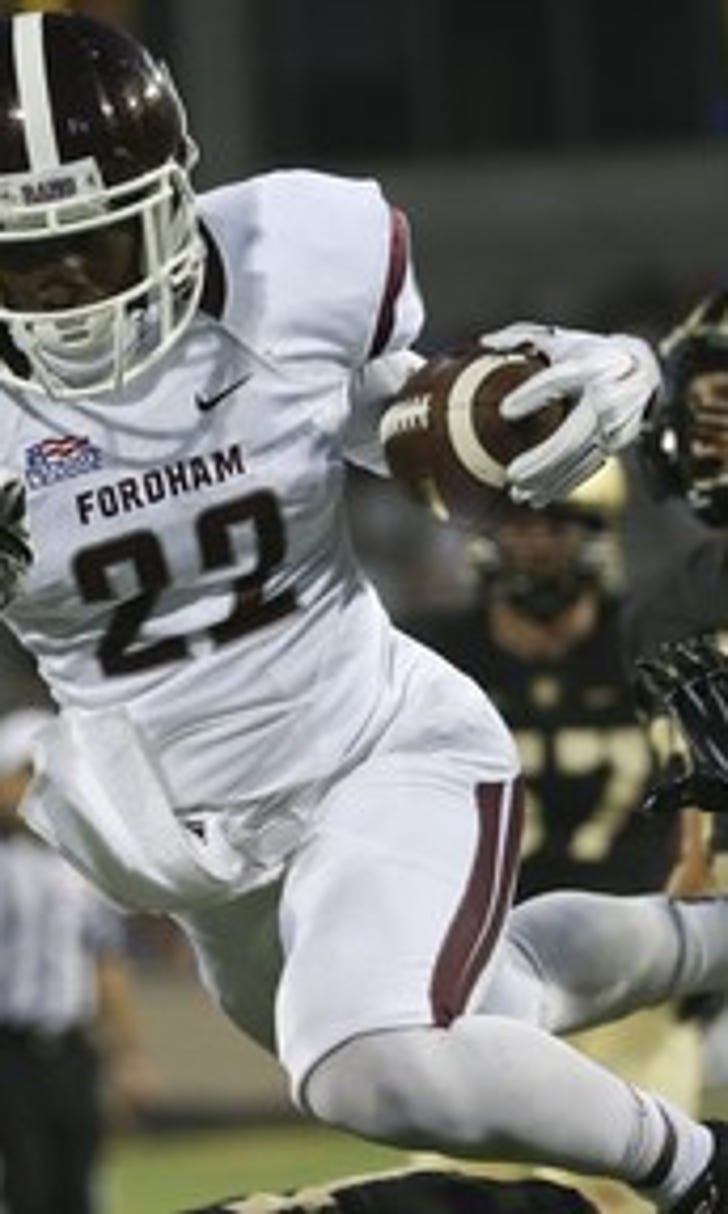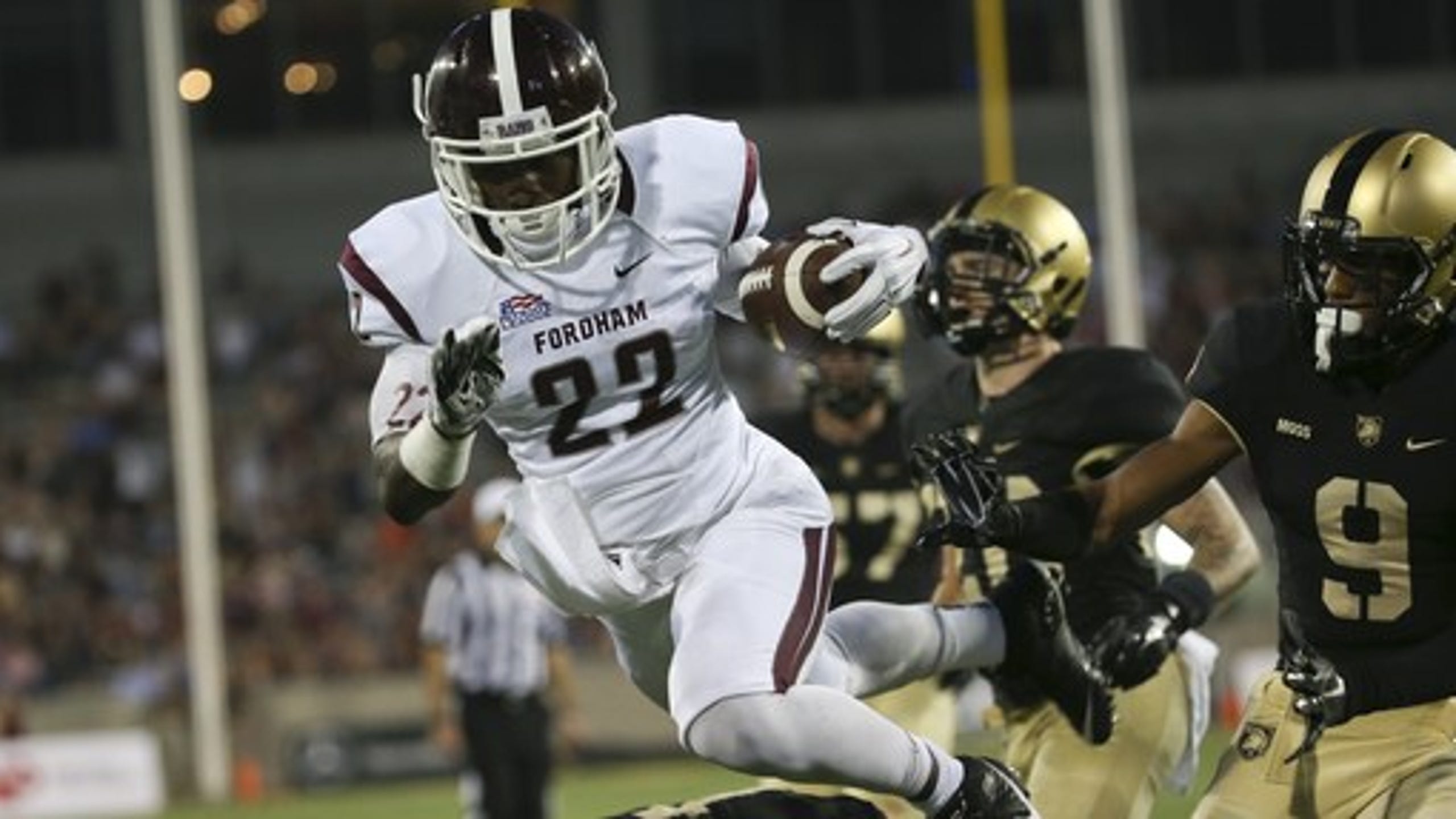 Fordham may be cautious with Edmonds
BY AP • September 14, 2017
(STATS) - As big a matchup as FCS power Eastern Washington's cross-country visit is on Saturday, Fordham may be forced to be cautious with its use, if any, of All-America running back Chase Edmonds.
The NFL prospect is nursing right ankle and hamstring injuries, suffered in a win at Central Connecticut State last weekend. Fordham is listing Edmonds' playing status as a game-day decision.
The Rams (1-1) don't play their first Patriot League game until Oct. 7 and would want him to be fully healthy by then, so that could factor into coach Andrew Breiner's decision making with Edmonds. Besides No. 12 Eastern Washington (0-2), they still have non-league games against Bryant and Yale this month.
On Wednesday, however, Eastern Washington first-year coach Aaron Best said his team's defense is preparing for Edmonds to be in the lineup.
"Much like when people ask are we preparing for him or are you going to change things because of him in or out of the lineup, that's really hard to do, number one, and hard to do for your team, number two," Best said. "(Fordham is) still dedicated to run the football because you don't want to put so much, I think, on one player and all of a sudden you don't have the capabilities of being as functional or close to as functional with the loss of a player either in a game or in a season.
"So much like us with the receivers, we're not where we need to be and, obviously, it's because those guys that left were really good players. Well, Chase is a really good player and there's not a ton of carries behind him, so therefore it's just a matter of time and consistency with whomever is in the game if Chase isn't. But you don't prepare differently, you prepare as if he's in there structurally and schematically."
Edmonds entered the season with 5,285 career rushing yards, which put him on pace to surpass former Georgia Southern running back Adrian Peterson's FCS all-time record 6,559 yards. With a subpar game against Army and then the injury against Central Connecticut State, Edmonds has only 115 yards on 31 carries, although he's scored his 70th career touchdown.
Freshman Zach Davis replaced Edmonds against Central Connecticut State, carrying the ball nine times for 70 yards. Even without Edmonds, Fordham's offense still features quarterback Kevin Anderson, who led the Patriot League in passing yards last season.
Saturday's game in New York will be Eastern Washington's fourth ever in the Eastern time zone. The defending Big Sky co-champion Eagles will visit the 9/11 Memorial & Museum in Manhattan on Friday before they turn their attention to trying to get Best's first win.
The terrorist attacks in 2001 took place just after Eastern Washington made an East Coast visit, having defeated Connecticut 35-17 on Sept. 8, 2001.
---
---