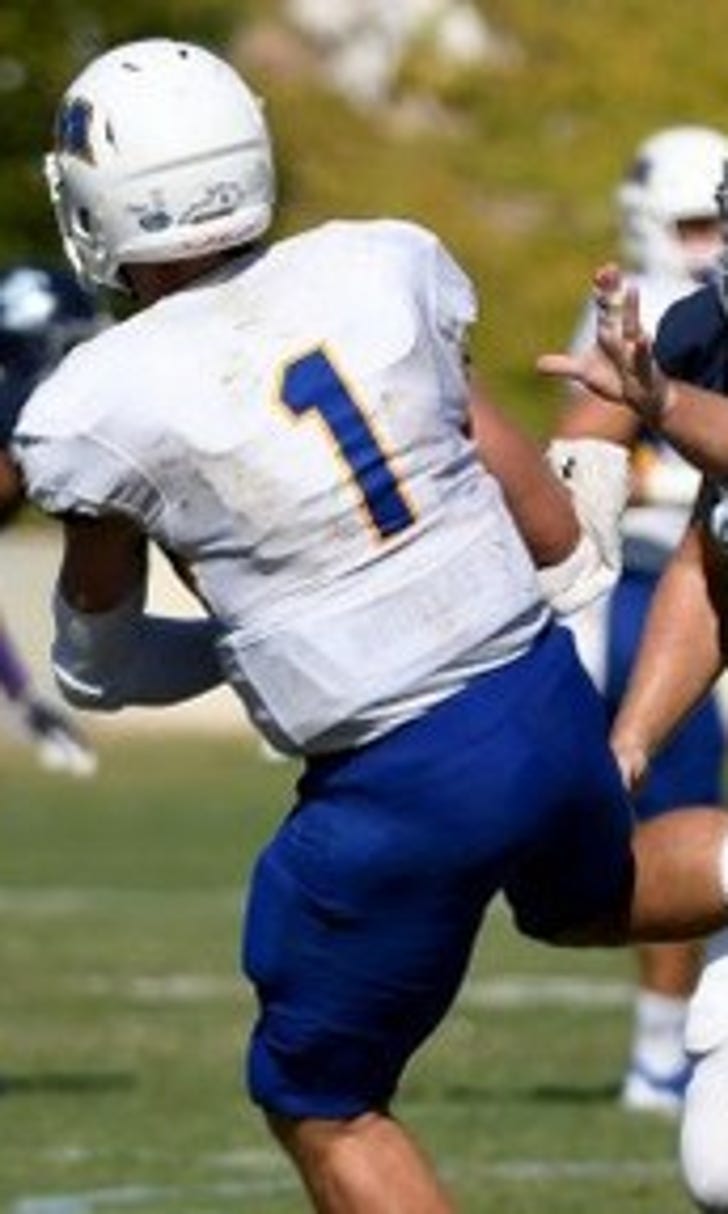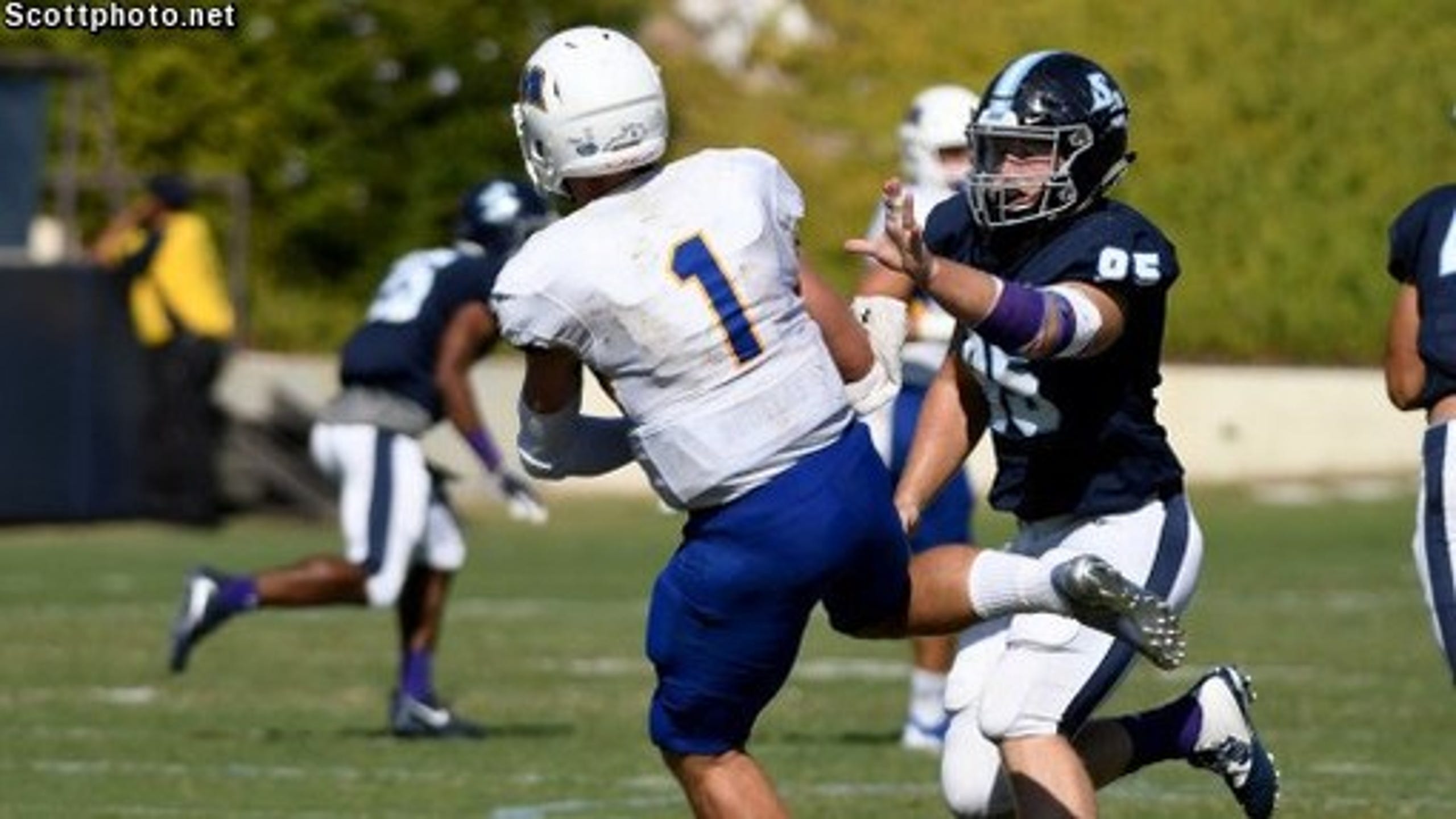 FCS sack master Petersen now chasing NFL dream
BY AP • January 15, 2018
(STATS) - Early in his senior season this past fall, the school record for career sacks was within San Diego defensive end Jonathan Petersen's grasp.
When the record fell, Petersen's position coach, Jacques Cesaire, who had a 10-year career with the San Diego Chargers at the same position, persuaded him to think bigger - the all-time mark for sacks in the FCS.
Petersen remembers Cesaire telling him, "You know, if you really want to have a chance at the next level, you're going to have to do something pretty extraordinary. And something extraordinary would be beating that record."
For the second consecutive year, the Pioneer Football League champion Toreros extended their season into the FCS playoffs, earning a first-round win before falling at North Dakota State in the second round. With five sacks in the two games, Petersen raised his career total to 44 and tracked down the all-time record.
The next level is paying attention to the extraordinary. Petersen is spending the week at the NFLPA Collegiate Bowl, where he hopes to turn heads during the practices and then in the seventh annual all-star game at the Rose Bowl in Pasadena, California (4 p.m. ET Saturday, FS1).
"Coming out of the Pioneer League, there aren't necessarily a ton of scouts watching you all the time," Petersen said of the non-scholarship league.
"With the success that (former teammate) Jamal Agnew's had (with the Detroit Lions this season), it might help some of the guys out in our conference, some of the guys on our team get a better look maybe. So really what I'm hoping to do when I get up there is just kind of focus on one or two things that set me apart from some of the other guys and help show that my stats were in a conference that a lot of people, I would say, wrongfully discredit.
"Hopefully, I'll be able to kind of back that up and show there's more to it and something that I could be doing against other people and not just people in our conference."
At 6-foot-1, 240 pounds, Petersen doesn't have the size of a prototypical NFL defensive end, so a switch to outside linebacker is likely. A San Diego-area native, Petersen envisions an edge role like former North Dakota State star Kyle Emanuel, who's spent the last three seasons with the Chargers.
Emanuel won the 2014 Buck Buchanan Award as a college senior. Petersen finished fourth in the 2017 voting after ranking first in the FCS in sacks (18) and tackles for loss (25) and second in forced fumbles per game (seven in 13 games).
Analyst Rick Serritella of NFL Draft Bible said, "For a player who relies on his brute strength and hand combat to win the leverage battle, it could be a difficult adjustment (to linebacker), as he'll be asked to rely more upon his speed and instincts. However, his high motor and leadership - he was a team captain - are the type of X-factor intangibles that coaches love. Petersen currently projects as a day three prospect."
"I've gone against a lot of great offensive linemen," Petersen said. "What I've found is I am able to keep going maximum effort every play, so by the time the third or fourth quarter comes around, maybe I'll have the advantage over somebody who might be getting a little tired and might be a little more mentally weak. I'd say that's something that I do well and that's something I focus on.
"If I'm going to get this shot at the next level, I'm going to need to know a little bit more about the offense in the scheme of the defense and how I fit. If I'm an outside linebacker-type, then I'll need to know low flat coverage, stuff like that, which is something that I've been working on."
Petersen believes his performance this week will determine a lot about his perception coming out of the PFL. San Diego is expected to host its pro day in late March.
---
---