Trey Rodriguez
Trey Rodriguez
FAU-Florida Preview
Published
Nov. 17, 2015 3:55 p.m. ET

Florida would appear to have a chance this week to relax a little after its SEC East championship campaign and prepare for a rivalry matchup.
The eighth-ranked Gators aren't looking at a visit from lowly Florida Atlantic in that fashion, though, and they'll seek to give Jim McElwain the most wins by a first-year coach in program history Saturday.
Florida (9-1) completed a 7-1 season in the SEC - its best showing since 2012 - with a 24-14 victory at South Carolina last weekend. Kelvin Taylor's touchdown run with 2:01 remaining held off a Gamecocks rally in the Gators' third consecutive victory.
Florida would likely clinch a spot in the College Football Playoff if it can keep that run going through games against Florida State on Nov. 28 and the SEC championship in Atlanta on Dec. 5.
The Gators, though, are focused first on beating the Owls (2-8).
"We know that every game is a playoff game from here on out," defensive back Jalen Tabor said. "We know what we've got to do to reach our goals. We've got our heads on straight.
"We know if we mess around with this game, and then Florida State, I mean, really doesn't matter. We're not going to reach our goal anyway. So we've got to take care of this team first."
If they win as expected, McElwain will be the first Gators coach with 10 victories in his first season. He's currently in a five-way tie that includes Steve Spurrier (1990) and Urban Meyer (2005).
McElwain is already the first Florida coach to win seven conference games in his first season but is trying to fend off complacency this week.
"You never arrive. As soon as you think you arrive, there's someone out there to beat your tail off," he said.
Alex McCalister is one of three Gators defensive linemen who will sit out Saturday even though recent X-rays on his right foot were negative. The starting defensive end was hurt in the first quarter at South Carolina.
Joey Ivie has a knee injury and Jordan Sherit is dealing with a hamstring issue.
Florida has given up 14 points or fewer in five of its last six games, with the lone exception a 35-28 loss at then-No. 6 LSU on Oct. 17. The Gators have also yielded an average of 199.7 yards in their past three contests.
"Not to downplay their effect on a game, the flip side is somebody will show up and play at a high level and with the responsibility and attention the detail it takes to be successful," McElwain said. "We hope to get them back but I don't know how long."
Two of Florida Atlantic's top three leading rushers, Trey Rodriguez (shoulder) and Jay Warren (hip), are questionable for this game.
FAU appeared to score a tying touchdown early in the fourth quarter last Saturday against Middle Tennessee on Jenson Stoshak's 70-yard catch, but the Owls' leading receiver was called for a taunting penalty. The Owls turned the ball over on downs on that drive and failed to convert again in the red zone in the final two minutes.
"I think our players want to get better. That is our focus right now to improve our execution and to get better as a football team regardless if it is Florida or the Patriots or anyone else on our schedule," coach Charlie Partridge said.
Florida has won its two matchups against FAU by a combined 100-23. The Gators recorded a 41-3 victory in the latest Sept. 3, 2011.
---
---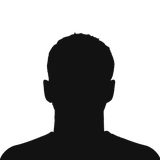 Get more from Trey Rodriguez
Follow your favorites to get information about games, news and more
---