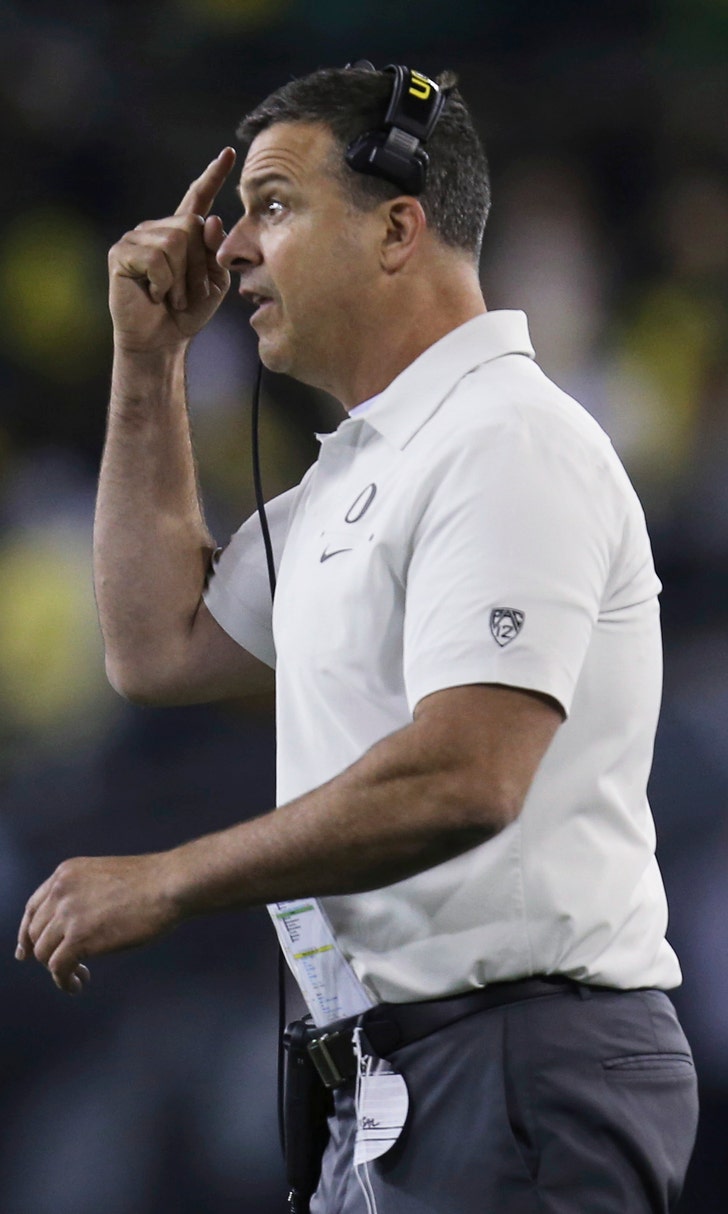 Edwards exceeds expectations, Kelly disappoints in 2nd year
October 22, 2019
When Chip Kelly and Herm Edwards were hired, many praised UCLA for being able to beat Florida for Kelly's services and criticized Arizona State for hiring a former NFL coach who had not been on the sidelines since 2008.
Nearly two years later those perceptions have changed. Edwards has the Sun Devils on the cusp of bowl eligibility for the second straight season while Kelly and the Bruins have sunk to the lower tiers of the Pac-12.
Going into Saturday's game at the Rose Bowl, Edwards has the second-best record of the conference's five second-year coaches while Kelly is tied for the worst mark. Oregon's Mario Cristobal is at the top of the heap, though, with the Ducks leading the North Division.
With the second half of the season getting ready to start, here is a look at how the second-year conference coaches are faring:
Mario Cristobal (Oregon, 15-6)
Cristobal's success in recruiting was a big reason he was promoted when Willie Taggart left after one season for Florida State, but he is also beginning to show that he can be successful in big games.
The Ducks were 2-3 in conference road games last season but rallied for a 35-31 win at Washington last Saturday to take control of the North. No. 11 Oregon (6-1, 4-0 Pac-12) — which has the likely conference Offensive Player of the Year in QB Justin Herbert — hosts Washington State on Saturday and still has key road games against USC (Nov. 2) and Arizona State (Nov. 16).
Cristobal likes how his team has played in difficult situations.
"The harder it gets, the better we play," he said after the Washington win, "It has taken a lot to get to this point but our discipline has to carry over."
---
---