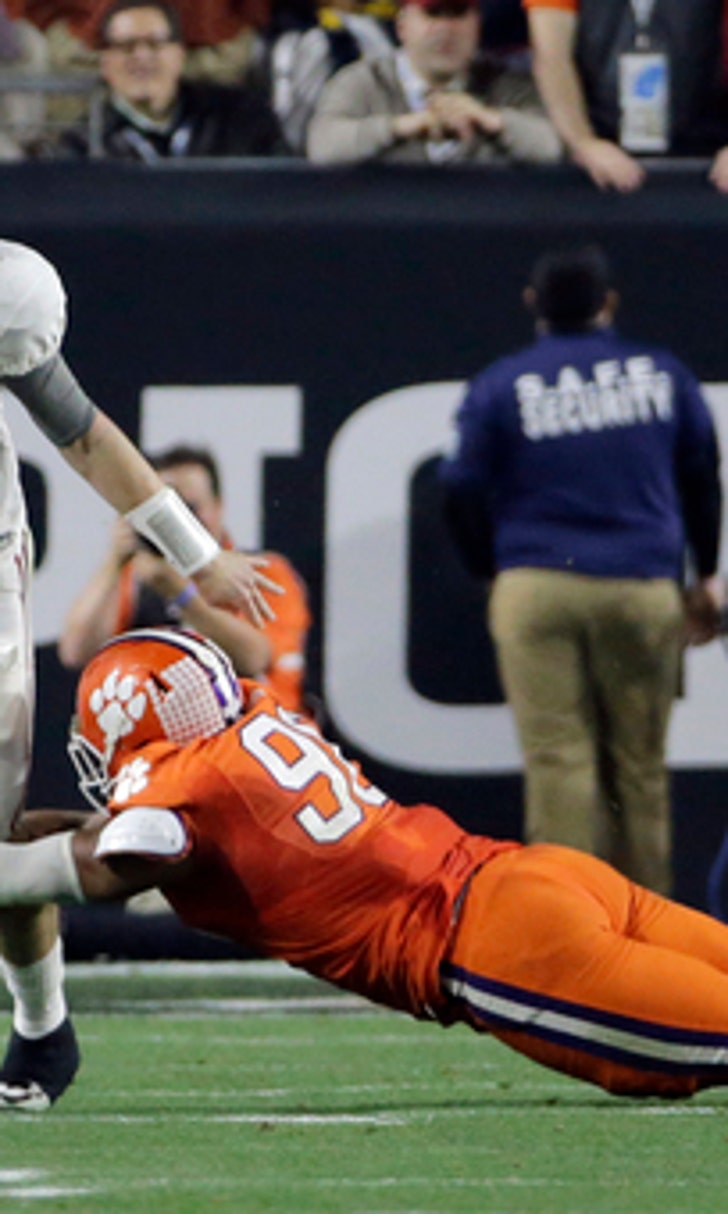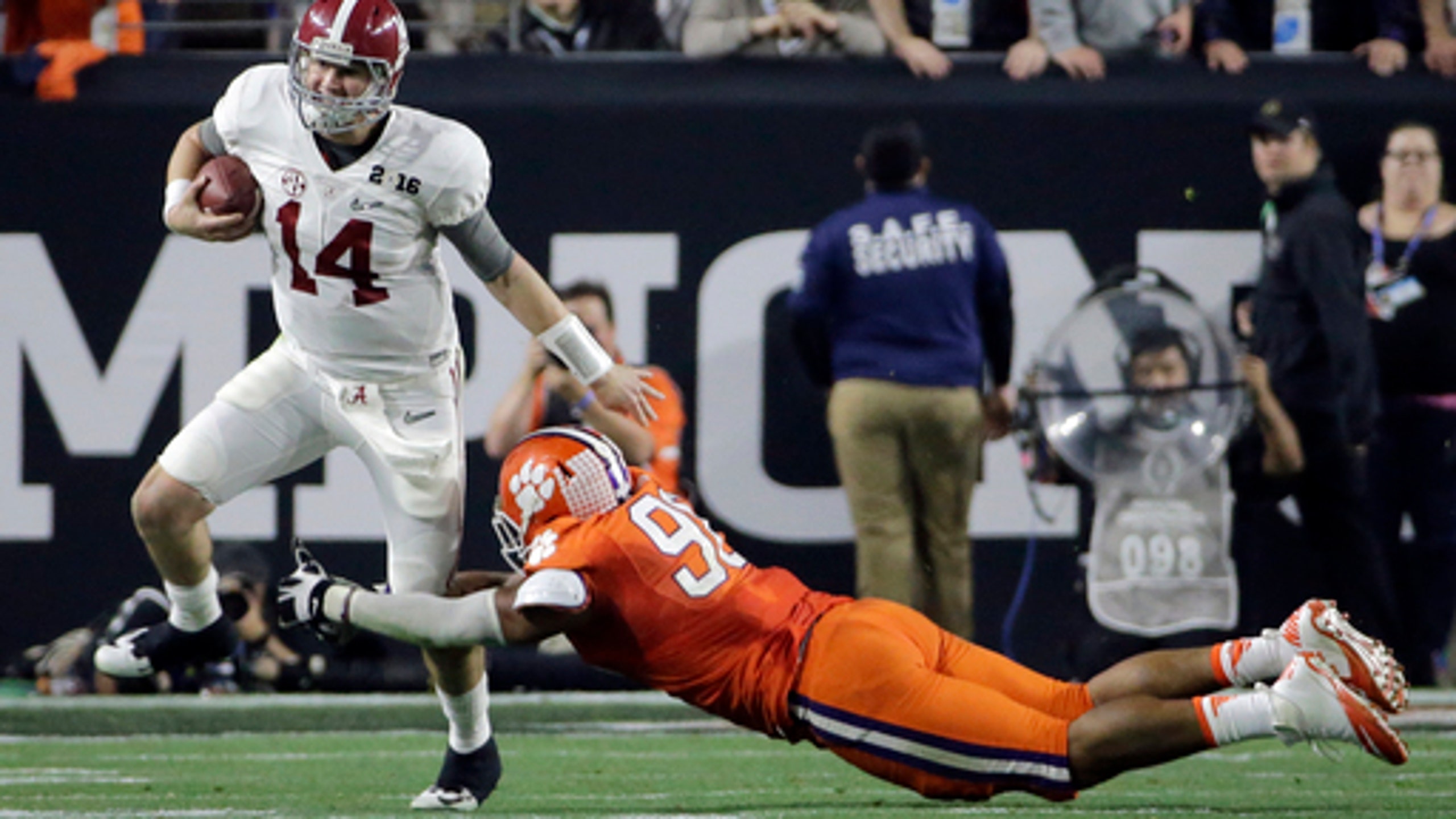 Clemson DE Dodd, CB Alexander among 4 Tigers heading to NFL
BY foxsports • January 13, 2016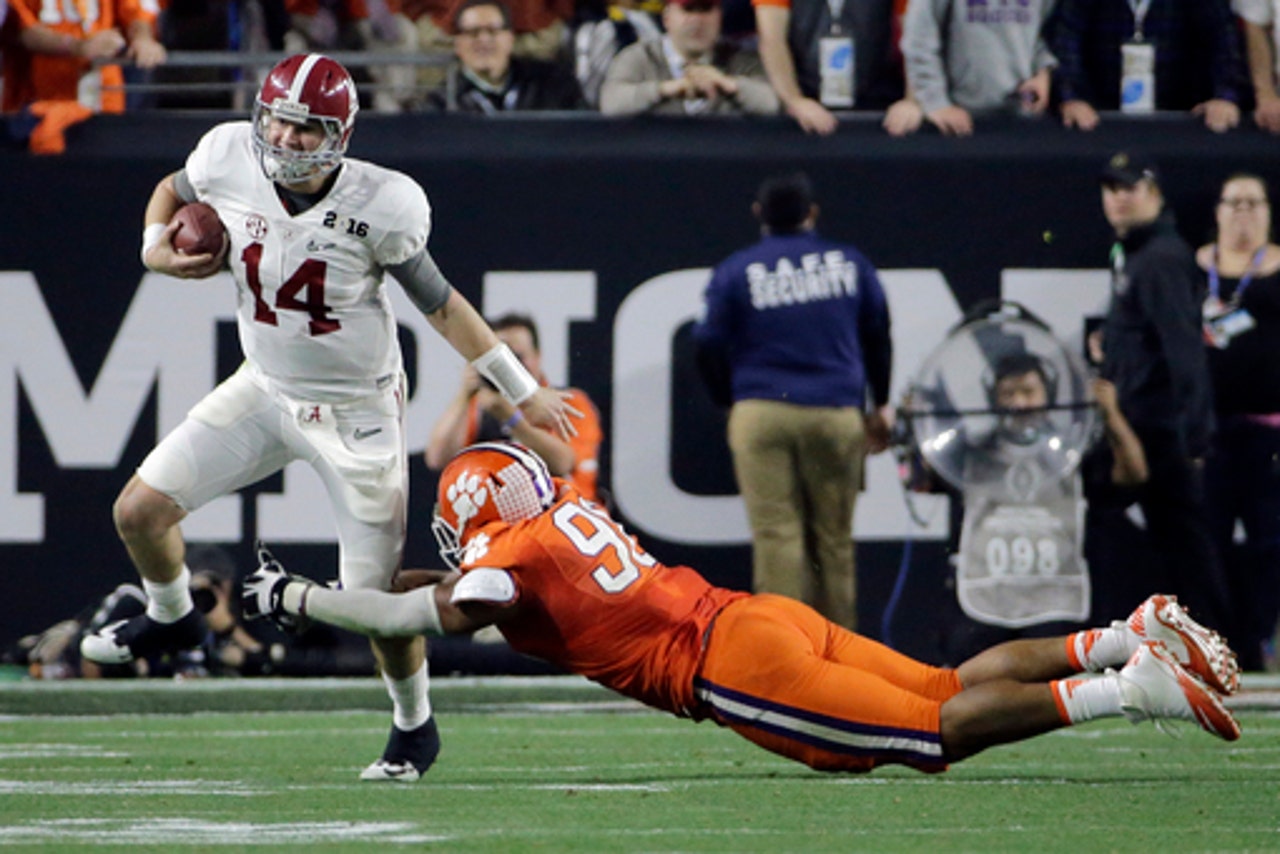 COLUMBIA, S.C. (AP) Clemson's highly regarded defense took several big hits Wednesday with cornerback Mackensie Alexander, safeties Jayron Kearse and T.J. Green and defensive end Kevin Dodd declaring for the NFL draft.
The four starters join All-American defensive end Shaq Lawson in forgoing the remainder of their college eligibility for the pros.
''The world got to see what Clemson was all about'' in Monday night's national title game, Alexander posted on Instagram. ''I have no doubt the Tigers will be in Tampa this time next year.''
Getting back to the national championship will be significantly harder with the defensive departures.
Alexander is considered one of the college game's top cornerbacks and like Lawson, is a possible first-round NFL draft pick. Alexander had a hamstring problem in Clemson's 45-40 loss to Alabama this past Monday and missed the second half.
Kearse and Green are tall, hard-hitting safeties capable of playing the run.
Dodd teamed with Lawson to for nearly 25 sacks and 50 tackles behind the line of scrimmage (Lawson had 12.5 sacks and 25.5 tackles for loss, Dodd had 12 sacks and 23.5 tackles for loss).
Kearse, Green and Dodd announced their choices to skip their senior seasons on Wednesday. Alexander was a third-year sophomore who could've played two more seasons with the Tigers.
Dodd issued a statement through his new representatives, Element Sports Group. Alexander, Kearse and Green posted messages on Intstagram about their decisions.
Dodd, a 6-foot-5, 280-pound lineman who turns 24 in July, was second in the country with 23.5 tackles for loss behind Lawson, the Atlantic Coast Conference defensive player of the year. Dodd had three of Clemson's five sacks in the 45-40 loss to Alabama in the national championship game Monday night.
Dodd spoke with his family before making a final decision.
''I truly feel like I am physically and mentally ready for the next challenge,'' he said.
Kearse is the nephew of Jevon Kearse, the former NFL All-Pro and All-American linebacker. Jayron Kearse, at 6-foot-5, became a starter his freshman season. He finished this year with 86 tackles and made 208 stops in his career.
''I think the NFL is what I need to take my game to the next level and that's why I ultimately made the decision I've made,'' Kearse said.
Green came to Clemson as a receiver but switched to defense last year and has been paired with Kearse at the safety spot. The 6-3, 203-pound Green had 95 tackles this season, 5.5 behind the line of scrimmage.
''My dream has always been to play in the NFL, and I feel like Clemson has prepared me for that opportunity,'' he said. ''I am ready to take the next step.''
Alexander is 5-10, 189-pound defender who has generally been matched up against the opponent's top receiver. He had 28 tackles this season and zero interceptions, in large part because opponents did not test him often.
Alexander said pro football was his dream, too, and he was glad to have the chance ''for a better life and changing not only my situation but that of my family and my community.''
Dodd's departure means the ACC champions will have to replace both defensive ends for a second consecutive season. Dodd and Lawson took over for Vic Beasley, a 2015 first-round pick by the Atlanta Falcons, and Corey Crawford.
But Dodd and Lawson - the ACC defensive player of the year - quickly showed they could be just as disruptive for this year's group. The pair had all five of Clemson's sacks against Alabama and seven of its nine tackles behind the line of scrimmage.
Eligible underclassmen have until Jan. 18 to declare for the NFL draft with the league issuing an official list Jan. 22.
The news wasn't all bad for Clemson fans. Running back Wayne Gallman said he is staying.
Gallman, a third-year sophomore, posted on Twitter on Wednesday that he would be coming back to Clemson for the 2016 season.
Gallman set the school's single-season rushing mark with 1,527 yards and led the Tigers with 13 rushing touchdowns.
''One more year won't be so bad,'' Gallman posted on the social media site, adding the hashtag, ''ALLIN.''
Gallman took control of the running back spot at the end of last season and took his game do another level this fall. He had nine games with 100 yards or more, although he was held to 45 yards by Alabama.
---
---