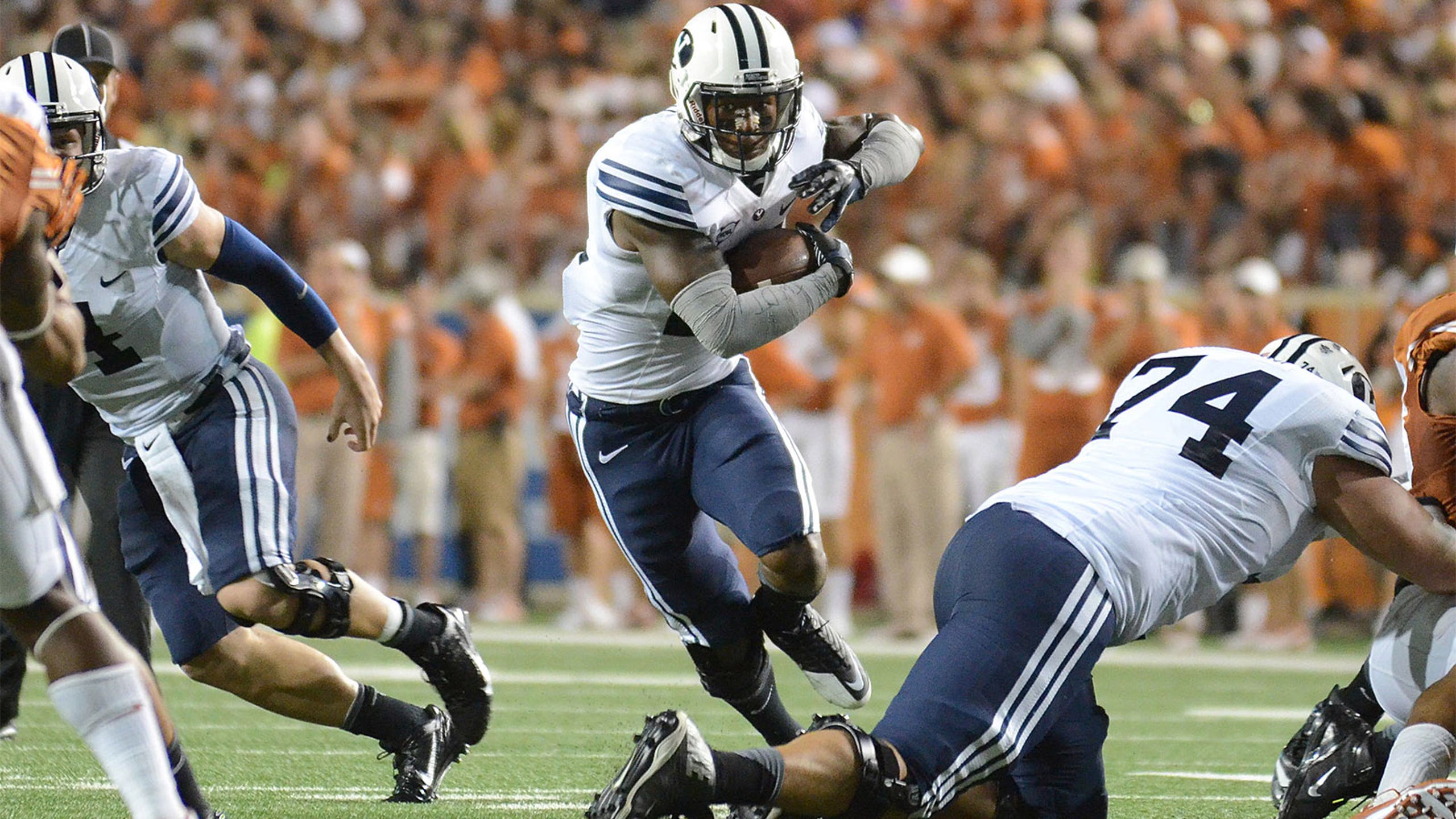 Checkout the top five BYU backs of the Mendenhall era
BY foxsports • June 16, 2015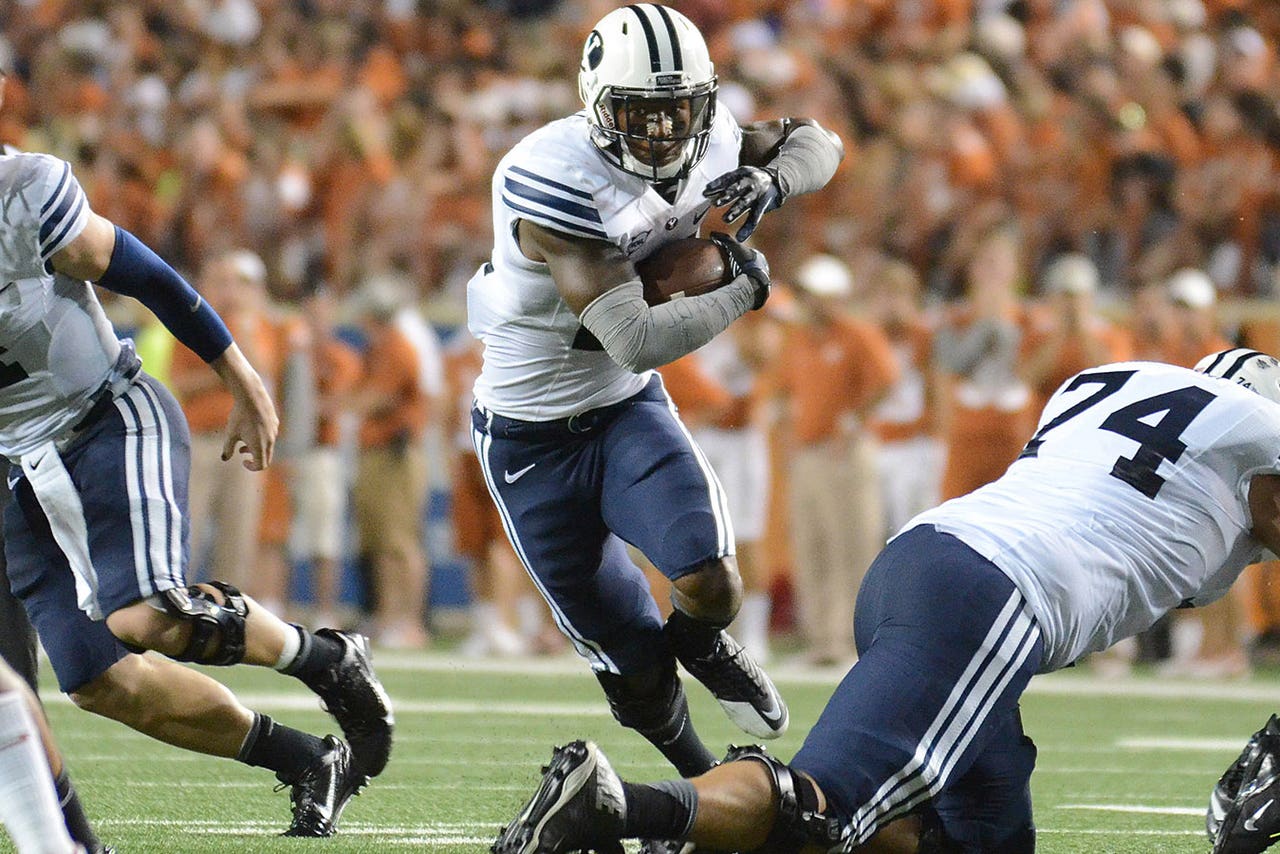 Having produced quarterbacks like Steve Young and Ty Detmer, BYU's claim to fame has always been its ability to groom passers. However, some good backs have come through the program as well.
Fansided recently took a look at the five best backs since coach Bronco Mendenhall took over in 2005, and the list is a strong one.
Paul Lasike (2012-2014) came in at the five spot. The tough-as-nails Lasike racked up 12 touchdowns and rushed for 843 yards, while catching 31 passes for 322 yards.
Listed as the fourth-best back since 2005, was J.J. DiLuigi, who played from 2007-11. Equipped with good speed and size, DiLuigi ran for 1,797 yards and 14 touchdowns. DiLuigi also caught 96 passes for 990 yards and five TDs.
Landing at No. 3 is current Cougars running back Jamaal Williams. The 6-0, 206-pound rising senior had his breakout season in 2013 when he galloped for 1,233 yards and seven scores.
Williams, who is within range of becoming BYU's all-time leading rusher, ran for over 500 yards in 2014 before suffering a season-ending injury.
Curtis Brown (2002-2006) ran his way into the No. 2 spot on the list. The burly Brown was the first BYU back to compile back-to-back 1,000-yard seasons and graduated as the Cougars' all-time leading rusher with 3,221 yards.
Headlining the list was Harvey Unga (2006-2009), who would surpass Brown as BYU's all-time leading rusher. Unga produced 3,455 yards on 696 carries and had an eye-popping 36 touchdowns. Unga also pulled in 102 passes for 1,085 yards and led BYU to two MWC titles.
(h/t Fansided)
---
---