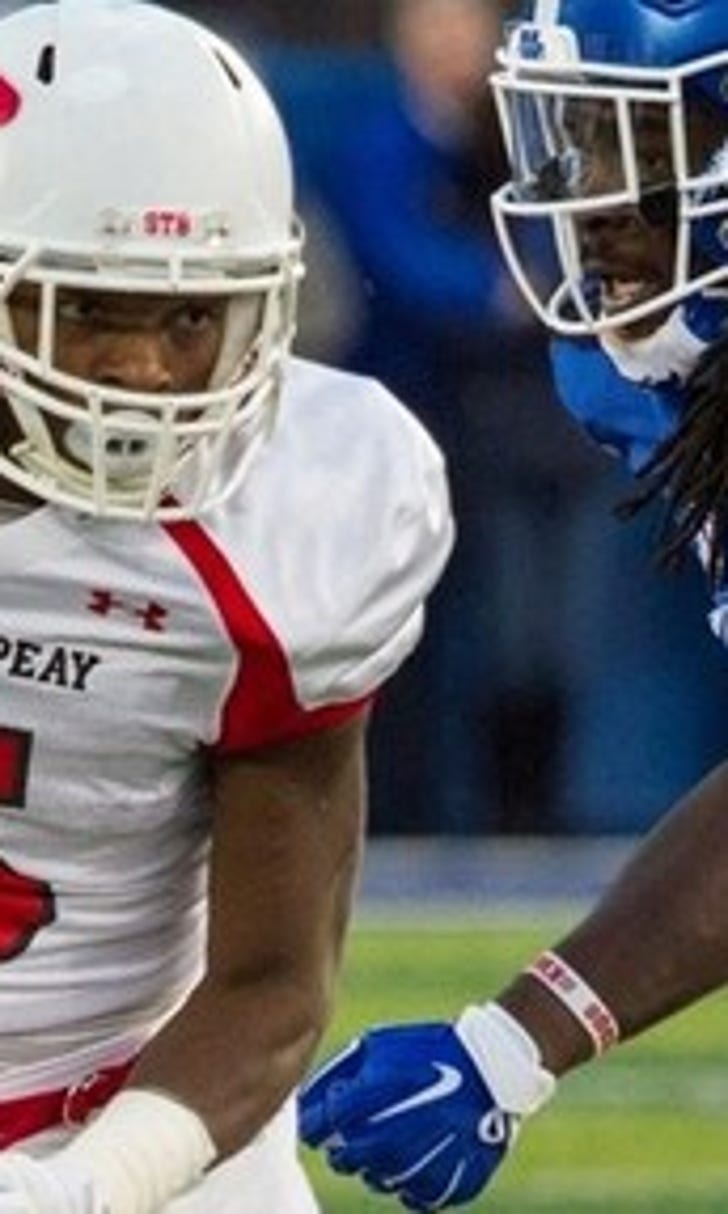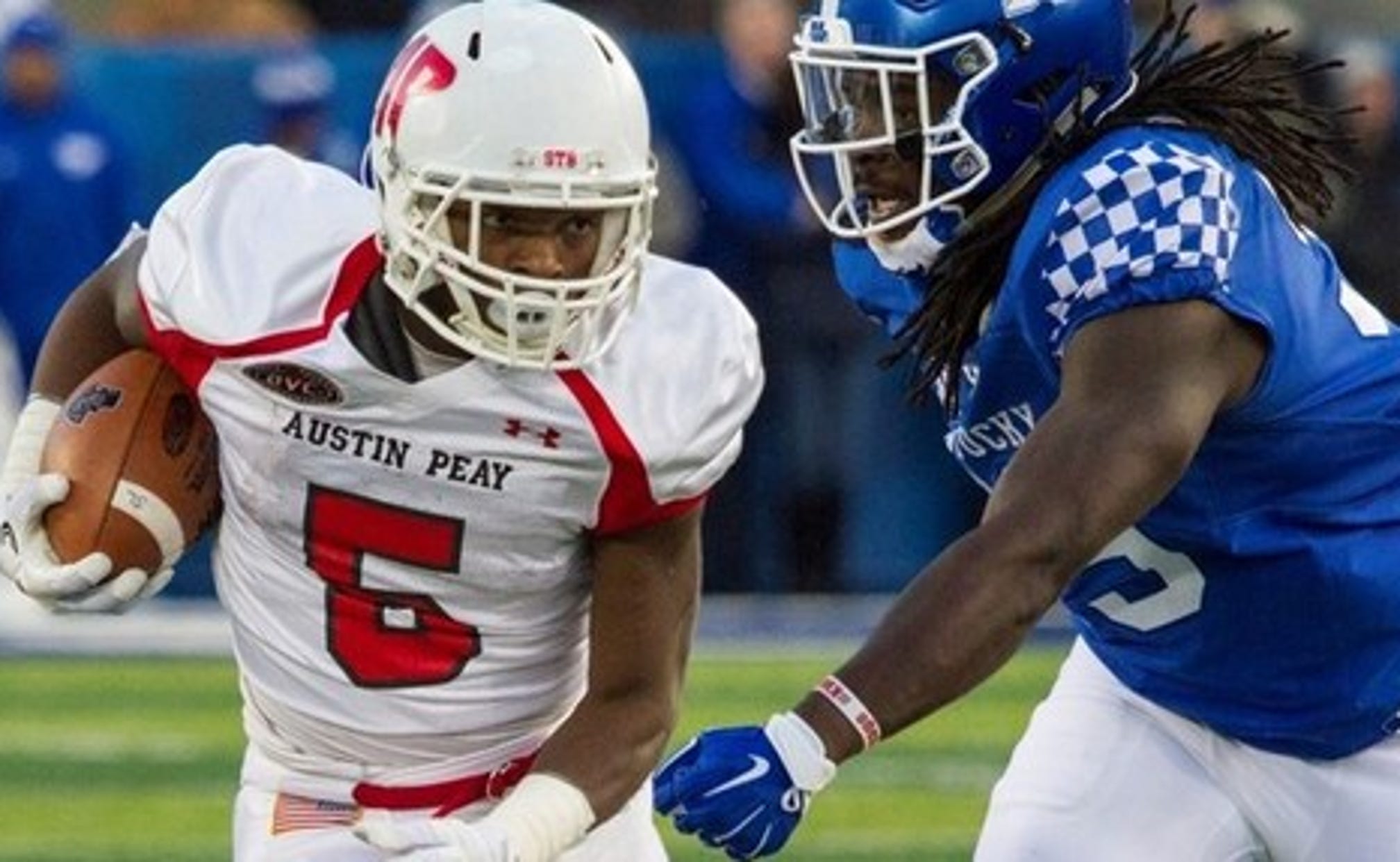 Austin Peay could end long losing streak
BY AP • September 15, 2017
(STATS) - There's confidence within the Austin Peay football program the Governors will end their 29-game losing streak - the longest in Division I - on Saturday.
That doesn't mean second-year coach Will Healy believes his Ohio Valley Conference team would get ahead of itself as the Governors face Morehead State in their home opener. The visiting Eagles (1-1) play in the non-scholarship Pioneer Football League and haven't defeated an FCS scholarship program since 2010.
"I think the one thing I don't really have to worry about is our guys overlooking anyone," said Healy, who's 0-13 at Austin Peay. "When you've lost 29 straight games, if you overlook anyone, then you're delirious. And I feel like we played two really good FBS teams (Cincinnati and Miami of Ohio).
"While we showed a lot of competitiveness, we still didn't win a game. And that's ultimately our goal is to win football games here."
Austin Peay's offense improved significantly during the second half of last season and the defense, led by middle linebacker Gunnar Scholato, has been strong this year. The Governors have held two straight opponents - FBS opponents, no less - to under 300 yards of total offense, which hadn't happened since 2001.
While Morehead State holds a 27-17 series over Austin Peay, they haven't met since 2006. The Eagles' formerly struggling program has grown under fifth-year coach Rob Tenyer, but they have lost their last 14 games against FCS scholarship programs, like Austin Peay.
Dayton is the only PFL team to defeat an FCS scholarship program in the first two weeks of the season, with all 11 teams losing to at least one while they've gone a combined 1-13.
"I was at the University of Richmond," Healy said, "and we played so-called non-scholarship in Lafayette and they whupped our rear twice in a row, even when we won the conference. Non-scholarship is an overused term because these guys have scholarship football players."
---
---