Louisville Cardinals
Louisville Cardinals
Pittsburgh eyes revenge vs. No. 14 Louisville (Jan 24, 2017)
Published
Jan. 23, 2017 11:04 p.m. ET

Pittsburgh coach Kevin Stallings challenged his team this week and the Panthers will have plenty of motivation when No. 14 Louisville comes to town Tuesday night at the Peterson Events Center.
The Panthers (12-7) are a paltry 1-5 in ACC play, including an 85-80 loss to the Cardinals (16-4, 4-3) earlier this month.
Stallings wants his veteran team to get in gear.
"We've had a week off and probably needed it in some regards," Stallings said. "We have been struggling and we have not played as well as we'd like to, and it doesn't get any easier with Louisville."
The last time these two teams met, the game was well on its way to an absolute blowout when a defensive switch provided a huge boost for Pittsburgh. Louisville led 47-26 at intermission and was cruising to start the second half when Stallings reached into his bag of defensive tricks.
The Panthers switched to a 1-3-1 zone and foiled Louisville's offense long enough to allow Pitt to come roaring back on the strength of 32 second-half points from senior guard Jamel Artis. Pitt came within a possession of tying the game, but Louisville closed out the win on Jan. 11 in Louisville's KFC Yum! Center.
Will Pitt start the game with the 1-3-1 zone that was so effective against Louisville the last time?
"We've got to expect changes," Cardinals coach Rick Pitino said. "A team that wins generally doesn't make as many changes as the team that loses."
Both teams will have a different lineup due to injuries.
Louisville lost starting point guard Quentin Snider due to a strained hip flexor during the Duke game. Snider is not expected to return to the lineup until Feb. 6. Snider was a key to breaking down the 1-3-1 zone in Louisville, according to Pitino.
Pitt lost reserve forward Ryan Luther the last two games due to a right foot injury. He is still "weeks away" according to Stallings. Pitt senior forward Michael Young will play, but he will wear a clear, protective mask for the remainder of the season.
Stallings tried to impress on his team the importance of getting a win vs. Louisville Tuesday night. He said his team freely accepted his offensive system, but the four seniors in the starting lineup -- guards Chris Jones and Jamel Artis and forwards Young and Sheldon Jeter -- haven't caught on defensively.
"Right now, my assessment is the only thing it feels like they've bought into 100 percent is freedom on offense," Stallings said. "Well, anybody could buy into that. That's not a hard thing to buy into. That's just human nature. Of course I would like to have freedom on offense. I haven't gotten them to buy into the way we have to play defensively. I haven't gotten them to buy into the way we need to communicate, the way we need to support each other, the way we have to fight when adversity hits. ... That part has been a little frustrating."
Artis, 22.0 points per game, and Michael Young, 21.1, rank 1-2 among ACC scoring leaders. Stallings implied his senior starters are in danger of missing the tournament if they don't step up and lead this team to more ACC wins.
"I think what I probably overestimated would be the value of that experience and how it would pertain to leadership and how it would pertain to bringing other guys along," Stallings said. "The successful programs I've been in and the teams I've had and the programs I've had, the older guys helped coach the younger guys because they had been through it. That doesn't happen too much (here) right now.
If the Panthers needed any more motivation, the Cardinals have won nine straight games against Pittsburgh. The last time Louisville lost to the Panthers was Jan. 16, 2010 at the Peterson Events Center.
Louisville is sixth in the nation in blocked shots (6.3 bpg) and eighth in field goal percentage defense (.380).
The Cardinals faced the toughest schedule in the nation according to the RPI.
Louisville has a 13-5 series advantage over Pittsburgh and the Cardinals have won the last nine match-ups.
Prior to Louisville's current nine-game win-streak vs. the Panthers, Pitt won five of the previous eight match-ups before that.
---
---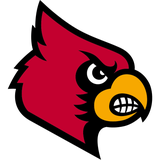 Get more from Louisville Cardinals
Follow your favorites to get information about games, news and more
---