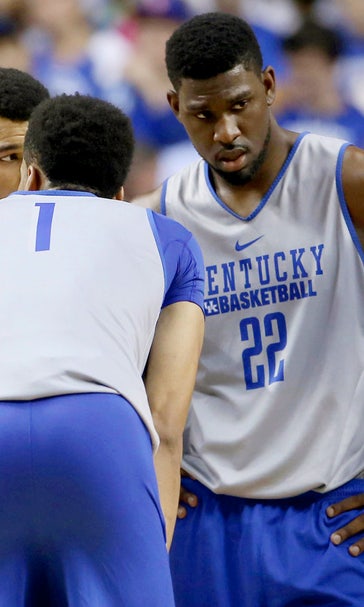 No team faces -- and meets -- unrealistic expectations like Kentucky
October 28, 2015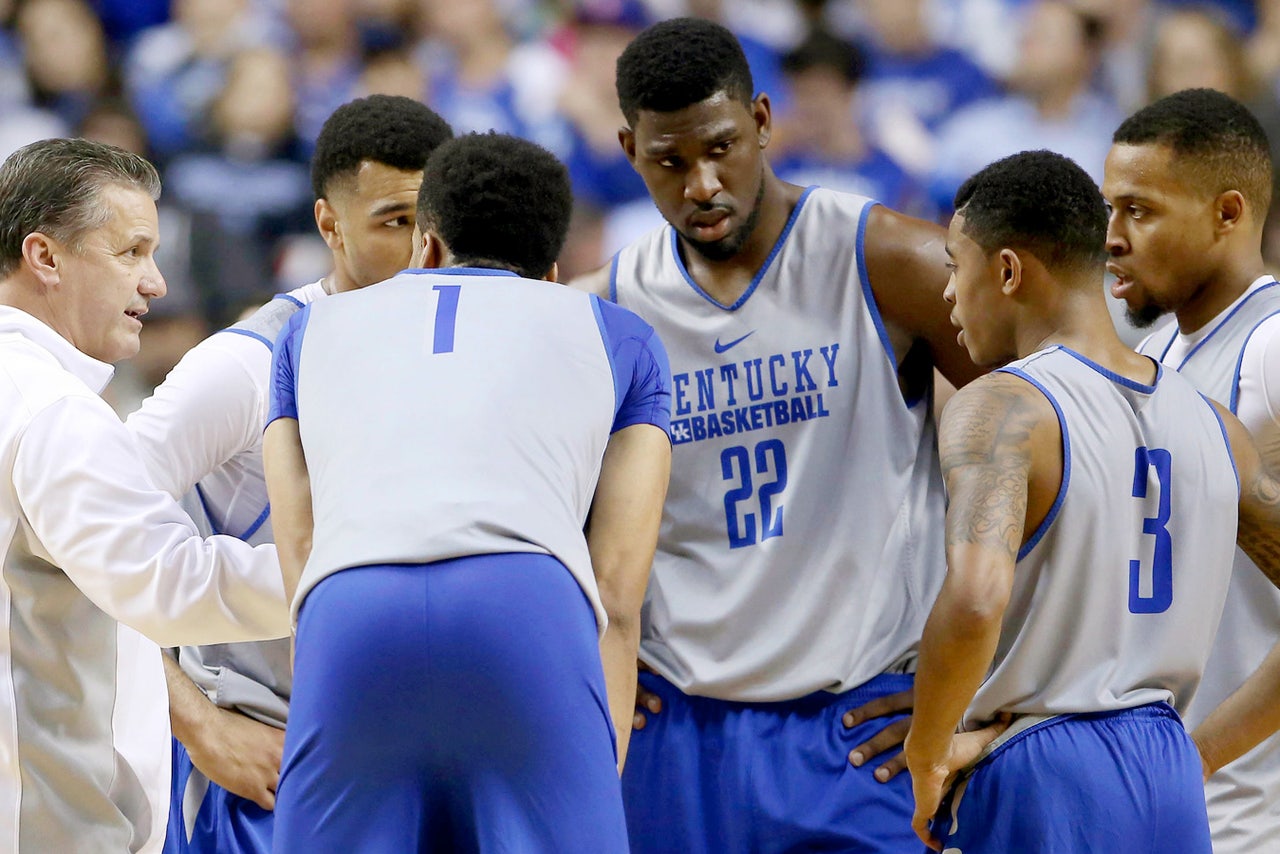 LEXINGTON, Ky. – Of the many things John Calipari has accomplished in his six seasons as head coach of the Kentucky Wildcats – four Final Fours, one national title, twice winning a record 38 games and sending an astounding 25 players to the NBA – perhaps the greatest accomplishment is what happens at the beginning of each season, before his team even plays a game.
I'm talking about the fact that, despite having the youngest team in college hoops virtually every year, John Calipari has managed to create a juggernaut that may have the highest set of annual expectations of any sports team in America.
Think about it. I know fans of the New England Patriots expect to win a Super Bowl every year. Fans of New York Yankees and Los Angeles Dodgers are always thinking World Series or bust. If Alabama isn't in the College Football Playoff, Tuscaloosa thinks the universe is out of whack.
But what Calipari has done in raising the Kentucky expectations to a near impossible level is unmatched in American sports.
What makes it even more astounding is that these expectations are put on the shoulders of a team that must reinvent itself every year.
Last year's Wildcats nearly became the first 40-0 team in history, then lost seven players to the NBA. Calipari brought in six more freshmen with the nation's best recruiting class, including two projected top-five picks in Skal Labissiere and Jamal Murray. Coaches preach the importance of experience in college basketball, and yet Kentucky – with exactly one senior on its roster – is ranked No. 1 in the USA Today Preseason Coaches Poll. Over the past five years under Calipari, here are Kentucky's preseason rankings: second, third, first, first, first.
The annual hype around this program is so great that more than 15,000 fans came to Rupp Arena for Tuesday night's intrasquad scrimmage. For comparison's sake, last season only 13 teams in all of college basketball averaged home crowds larger than the bunch who watched the Wildcats in their practice jerseys Tuesday.
And this is the characteristic of Cal that has as big of a part as anything in turning him into a first-ballot Hall of Famer: Each season he's able to take a new group of AAU All-Stars, bring them into the hype and the spotlight that is Kentucky basketball, break down their egos and turn one-and-done NBA prospects into a cohesive team.
Tuesday brought evidence that this annual process is not an easy one. The youngsters often looked disjointed. There were turnovers galore. Labissiere, who could be Calipari's record fifth player to be drafted first overall, had seven fouls, many of them silly. (There's no fouling out in scrimmages.) Freshmen weren't fighting for extra position on the boards. Defenders weren't rotating on the weak side. It looked exactly like what it was: Despite the talent and the expectations, the Wildcats were a young, disjointed team.
How Cal manages those annual expectations and how he is able to get elite athletes to buy into his defense-first system is his greatest coaching trait.
"You play like we did today, and then, you know, 'Oh my gosh, we're not that good right now,' " Calipari said. "You have guys who made 47 out of 50 free throws (in practice) and then today go one for eight when there's people in the seats and the popcorn's popping. These guys know where we are. They know the hype of this program. They know."
Yes, they know. We all do. Much hype in American sports is unearned, based solely on potential. Kentucky's is earned. Calipari has proven he can turn potential into production in just a few months.  Every season Calipari is able to shepherd new faces through his process and – in time, and more often than not – live up to expectations that are at once utterly absurd and utterly realistic.
"You kind of know what to expect by coming to Kentucky," said freshman guard Charles Matthews. "That comes with the territory here. But at the end of the day, the ranking doesn't mean anything."
These are the type of things you hear from Kentucky freshmen every year. Gone are the days when they arrive on campus predicting a 40-0 season. The flop of a season in 2012-13 – that team was ranked third in the preseason and had the nation's top recruiting class but ended its year with a first-round loss in the NIT – gives Calipari all the evidence he needs to get his team to buy in.
"I really don't pay attention to (the expectations)," Labissiere said. "It's going to be a process, as Coach Cal says every day."
And it's become an annual process for college hoops fans, too: Placing absurd and unrealistic expectations on a Calipari team that's consistently the youngest in America and having the team live up to it, again and again.
Email Reid Forgrave at reidforgrave@gmail.com, or follow him on Twitter @reidforgrave.
---
---