Illinois Fighting Illini
Illinois Fighting Illini
No. 21 Purdue seeks to rebound from rout (Jan 17, 2017)
Published
Jan. 16, 2017 8:24 p.m. ET

WEST LAFAYETTE, Ind. -- A time to panic, or nothing more than an important week during which to stay the course?
That's the situation for No. 21 Purdue and Big Ten Conference rival Illinois as the Boilermakers and Illini prepare for Tuesday night's game in Mackey Arena.
Purdue (14-4, 3-2 Big Ten) is coming off a frustrating 83-78 loss this past Thursday night at Iowa, an opponent the Boilermakers crushed 89-67 in the Dec. 28 conference opener.
After Tuesday's game against Illinois and Saturday's noon game against Penn State in Mackey Arena, the Boilermakers will play seven of their final 11 conference games on the road.
Illinois (12-6, 2-3) faces a critical week on the road after dropping a 62-56 decision to Maryland Saturday in Champaign, Ill.
In addition to Tuesday's game at Purdue, Illinois plays Saturday at Michigan. If the Illini lose both road games, they will fall to 2-5 in the league.
As far as Purdue is concerned, coach Matt Painter believes the Boilermakers must stay the course.
"Any time you are in a race, you really watch it when it gets to the halfway point," Painter said of the Big Ten's 18-game, regular-season schedule. "When you are playing or coaching, you just look at the next game.
"If you have guys on your bus who don't get that, then you have immature players. That is not the case with us."
The scenario appears to be a bit more difficult for Illinois, which blew a nine-point lead against Maryland. The Illini's strong trio of guards -- Malcolm Hill (18.2), Tracy Abrams (9.9) and Jalen Coleman-Lands (9.1) -- was a collective 8 of 29 from the field and scored only 20 combined points against Maryland.
"We cut it to three with three minutes and change left, and I'm thinking we've got a shot," Illinois coach John Groce said. "Our one, two and three men went 8 of 29. That's probably not going to bode well for us. It's just disappointing, because we played some pretty good basketball this week.
"I would have liked to have gotten both of them (a midweek victory against Michigan), but it just didn't go that way. The game was hanging in the balance, and then their 14-0 run was the difference. We need to make a few more plays with our playmakers."
Purdue is averaging 82.6 points per game, getting 18.2 points and 12.6 rebounds from Caleb Swanigan, 13.3 and 5.5 from center Isaac Haas and 12.0 and 5.1 from Vince Edwards.
But the Boilermakers' perimeter defense is suspect. Minnesota guard Nate Mason had 31 points in a New Year's Day victory, and Iowa guard Peter Jok scored 29 in Thursday's victory in Iowa City.
"I'm confident in my guys," Purdue point guard P.J. Thompson said. "The Big Ten is a tough league, and we've got experienced guys in our locker room and some really competitive guys. We're going to be ready to play."
Edwards anticipates a fast start against Illinois.
"It's just got to be guys coming out ready to play," Edwards said. "We've had a couple of times this year when we haven't done it."
---
---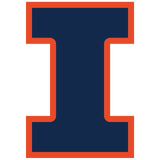 Get more from Illinois Fighting Illini
Follow your favorites to get information about games, news and more
---