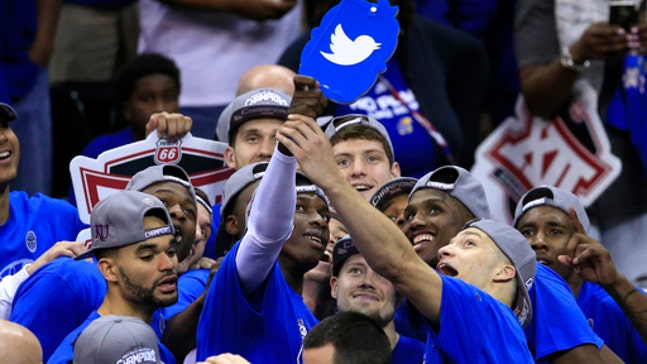 No. 1 Kansas beats No. 9 West Virginia for Big 12 title
Published
Mar. 12, 2016 10:08 p.m. ET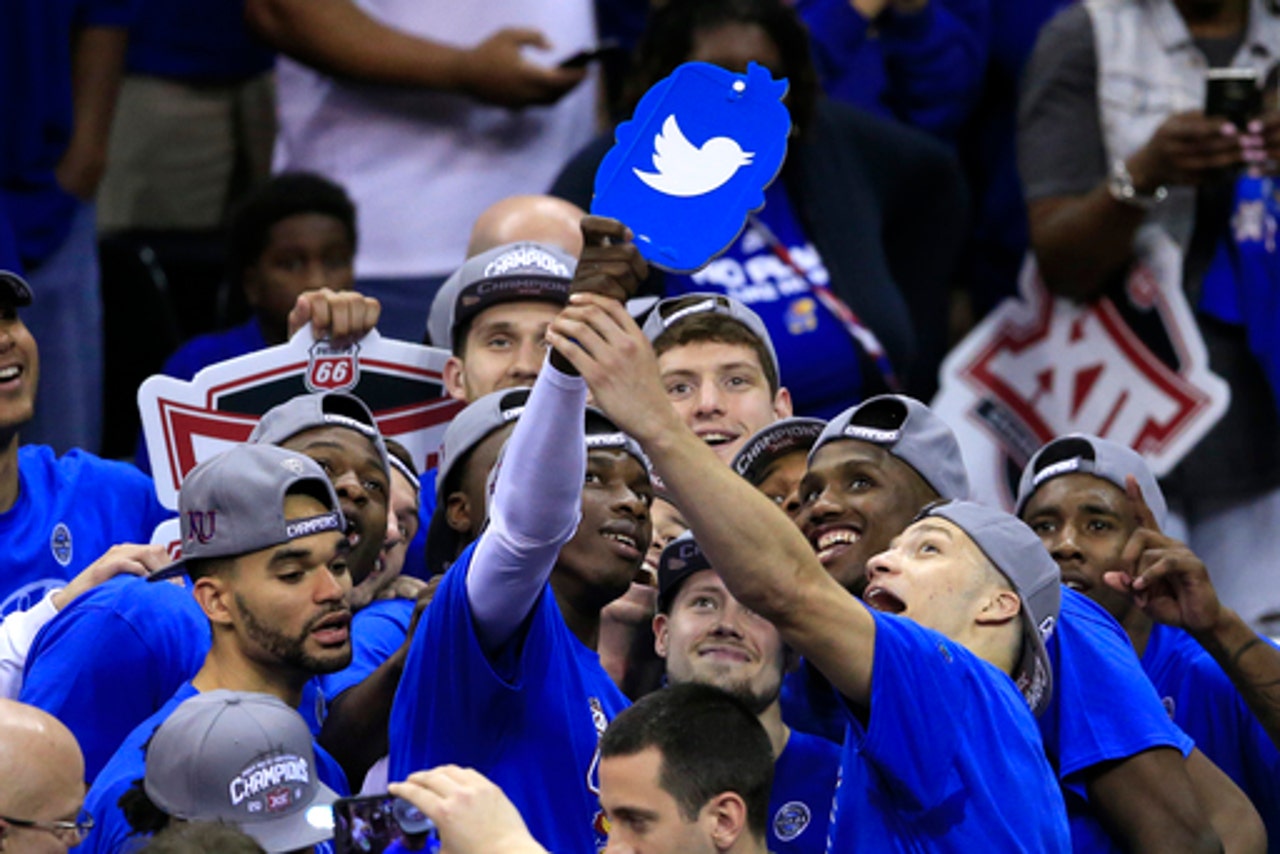 KANSAS CITY, Mo. (AP) -- Bill Self still remembers the day Devonte Graham stepped foot on the Kansas campus, back when the point guard was trying to decide where he was going to play college basketball.
"I told him when he visited, `You're going to won this place if you just come in and try hard,'" Self recalled with a smile. "His attitude is just a 10 and I think it's rubbed off on others."
His game has turned into a 10, too.
Graham matched a career-high with 27 points Saturday night, Wayne Selden Jr. added 21, and the top-ranked Jayhawks overcame a remarkable performance by West Virginia's Devin Williams for an 81-71 victory over the No. 9 Mountaineers in the Big 12 Tournament title game.
Perry Ellis added 17 points for the Jayhawks (30-4), who almost certainly locked up the No. 1 overall seed for the NCAA Tournament by winning their 10th Big 12 Tournament championship.
"I felt like we played well," said Graham, the game net hanging around his neck. "We just have to keep playing the way we've been playing. Play better. Keep the confidence we have. Keep this momentum going."
Kansas trailed the Mountaineers (26-8) at the break before seizing control, and it was Graham who made the difference. He hit five 3-pointers, was 10 of 10 from the foul line and had a four steals while helping his teammates through the Mountaineers' trademark pressure.
"I can't put it into words," Graham said. "It's a good feeling."
Williams finished with a career-best 31 points and 10 rebounds, but the junior forward was forced to carry the load by himself. Jevon Carter was held to four points after scoring 26 in a semifinal win over No. 6 Oklahoma, and leading scorer Jaysean Paige managed just six points while committing four turnovers.
"We came here to win a championship and we fell short," Paige still. "Time to go back to work."
With supporters and protesters of Republican presidential contender Donald Trump trading barbs just down the street, two teams intimately familiar with each other spent the first 20 minutes trading baskets.
Trading turnovers, too. They combined for 24 of those in the first half.
Williams was the difference-maker, scoring 18 points on 7-for-7 shooting. That helped the Mountaineers cover a 0-for-7 performance from beyond the arc and forge a 33-32 halftime advantage.
It didn't stay that way for long.
With his infectious aura and devil-may-care attitude, Graham began to take over for the Jayhawks in the second half. He knocked down a 3-pointer immediately out of the locker room, then curled in two more in quick succession to give Kansas a 51-39 lead with just under 15 minutes to go.
West Virginia's vaunted press, so effective early in the game, had been reduced to shreds.
Attrition and foul trouble also began to play a role. Williams appeared gassed in the closing minutes, and Carter and Daxter Miles Jr. had to play with four fouls apiece down the stretch.
The remarkable depth of the Jayhawks became apparent as Self kept sending wave after wave of long, talented players onto the floor. And no matter what combination he used, Kansas never seemed to get too far out of rhythm, holding the Mountaineers at bay in the closing minutes.
When the final buzzer sounded, the Jayhawks celebrated in a businesslike manner -- as if they had known all along the outcome was inevitable. They shook hands with West Virginia, gathered together in front of the bench and patiently awaited their coronation as the league's best one more time.
"It probably was not the most artistic game, but both teams competed hard," Self said. "They had a guy that played unreal and we had a couple of guys that did as well, but it was a good game, and a game that was tough, and I'm certainly very proud of our team."
---
---