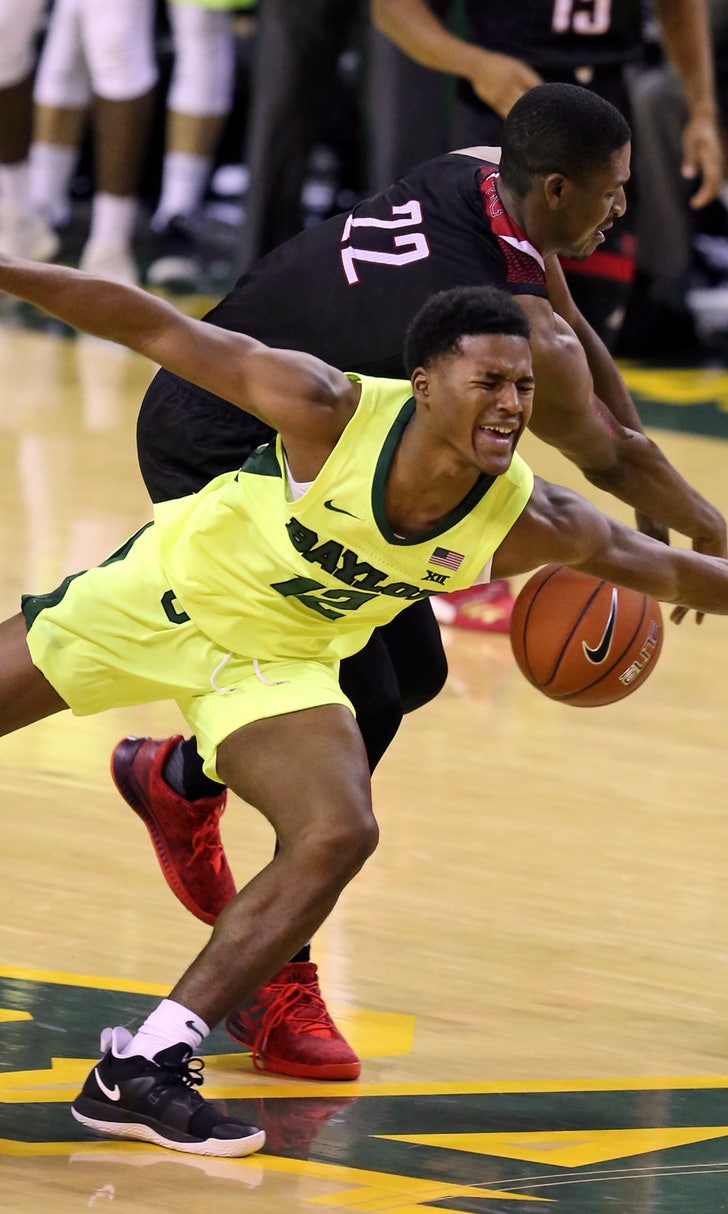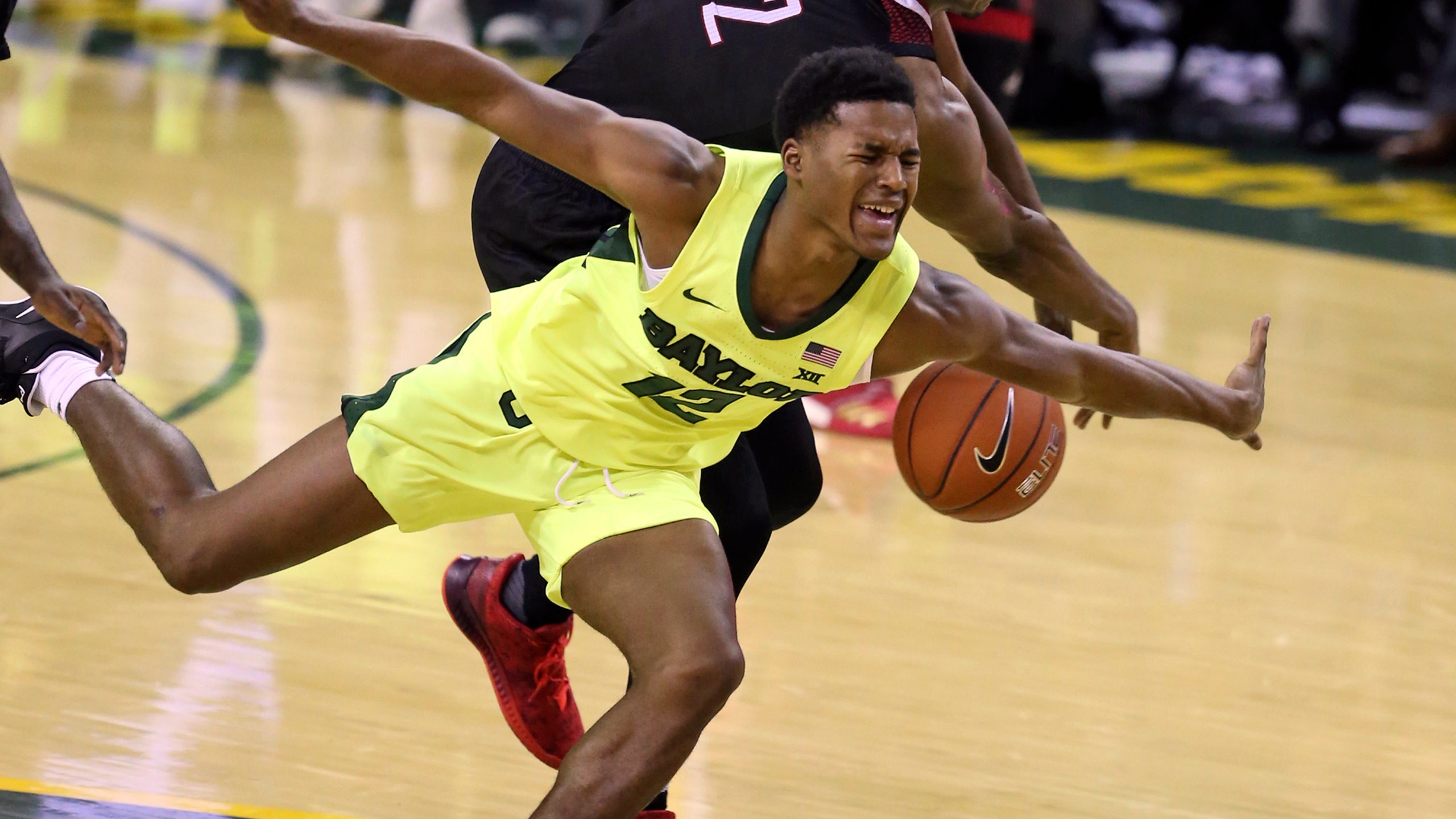 Newcomers pace Baylor in 81-54 win over Nicholls State
November 16, 2018
WACO, Texas (AP) — Baylor freshman Matthew Mayer scored 18 points and graduate transfer Makai Mason had 11 in his Bears' debut in their 81-54 victory over Nicholls State on Friday.
Mark Vital had 11 points, 11 rebounds and five assists for Baylor (3-1), which has won three in a row since being upset by SWAC team Texas Southern in its season opener. King McClure also had 11 points and Tristan Clark scored 10 on 5-of-7 shooting.
Mayer said there was a different vibe with Mason playing.
"Oh, for sure. Makai is a great leader, he really stretches the floor and he does a good job finding everybody," Mayer said.
"Makai makes a huge difference, as we know. Again we'll get better the healthier he gets," Baylor coach Scott Drew said. "He's really a fun player to coach. It's kind of like having a quarterback like Peyton Manning out there. You don't have to call every play. He reads the defense and knows where the ball's got to go, when it's got to go, and he does a great job of making the right decision."
Baylor never trailed after Mason's 3-pointer made it 11-9 about 6 1/2 minutes into the game. Mayer and Mason both made three 3-pointers.
Mason, the first grad transfer to play for the Bears, missed the first three games because of a sprained right ankle. The 6-foot-1 guard played only one game over the last two seasons at Yale because of left foot issues after scoring 31 points for the Bulldogs in their 79-75 win over Baylor in the 2016 NCAA Tournament opener.
"It definitely felt good to get the juices flowing again, playing. The ankle was all right," Mason said. "There were some times where it hurt a decent amount, but I was able to get through it. And adrenaline definitely helped."
Jeremiah Jefferson had 13 points for Nicholls (2-3), which shot only 33 percent (18 of 55) from the field.
"Obviously, disappointed with our performance today. Look, you've got to give them a lot of credit," Nicholls coach Austin Claunch said. "Baylor was really good today, they made it difficult on us to get ball-reversals and to kind of get any type of flow offensively."
BIG PICTURE
Nicholls St.: The Colonels, like Baylor, had only three returning players this season. They also have a first-year head coach in Claunch, an assistant the past two seasons before becoming the youngest Division I coach at age 28. They couldn't build on the momentum of an 83-80 win at Idaho when their grad transfers Jefferson and Gavin Peppers each had 20-point games. Peppers had only two late free throws against Baylor and was 0-of-8 shooting in 28 minutes.
Baylor: Still without 6-7 sophomore Mario Kegler, the transfer from Mississippi State who has two games left to serve on his six-game suspension for violating team rules. But the Bears are starting to come together with their changed roster.
"Well, I know we're getting better. We're doing a better job identifying scouting reports and taking away guys that can shoot, guys that are better drivers," Drew said. "So each game we've improved."
BIG RUN
The Bears had a 20-0 run early through the second half when seven different players scored to push the lead to 38 points. The spurt began on a 3-pointer by Devonte Bandoo, who had a steal that he turned into slam dunk.
TOURNAMENT TIME
The game was part of the Emerald Coast Classic, which wraps up Thanksgiving weekend in Niceville, Florida.
UP NEXT
Nicholls State plays at Ole Miss on Tuesday night before taking on North Carolina Central next Friday in Niceville, Florida.
Baylor has a break before playing Ole Miss in Niceville next Friday night.
__
More AP college basketball: https://apnews.com/tag/Collegebasketball and https://twitter.com/AP_Top25
---
---