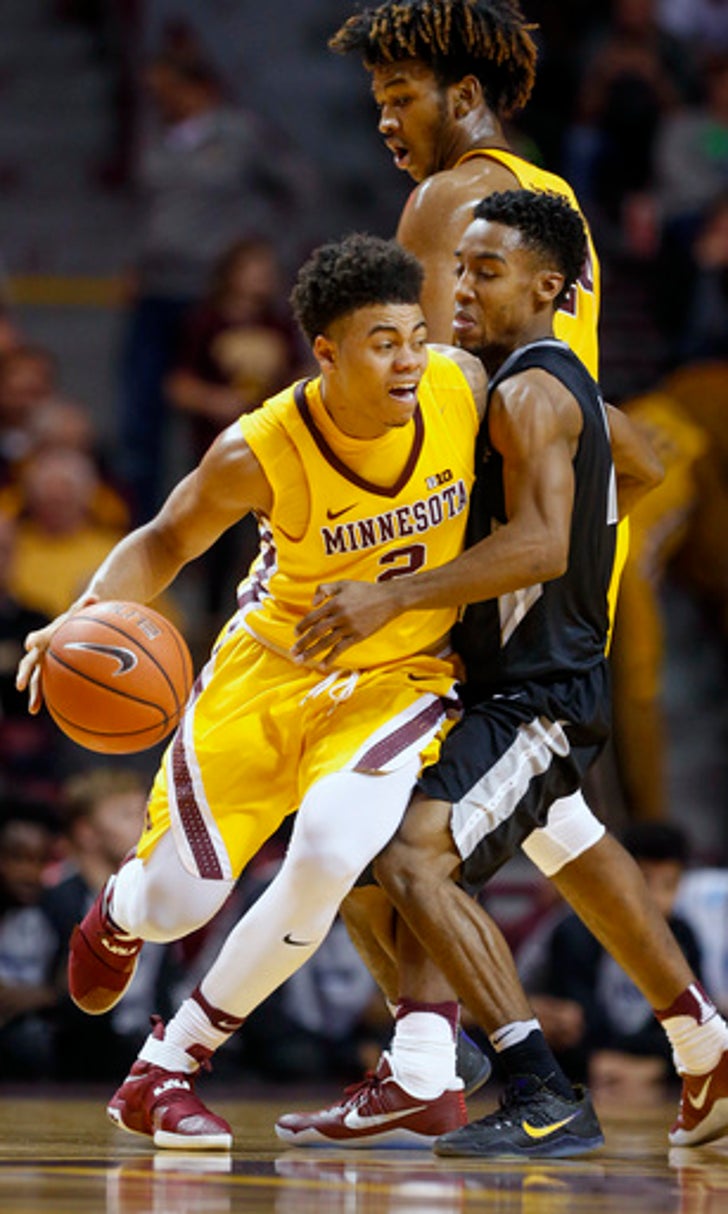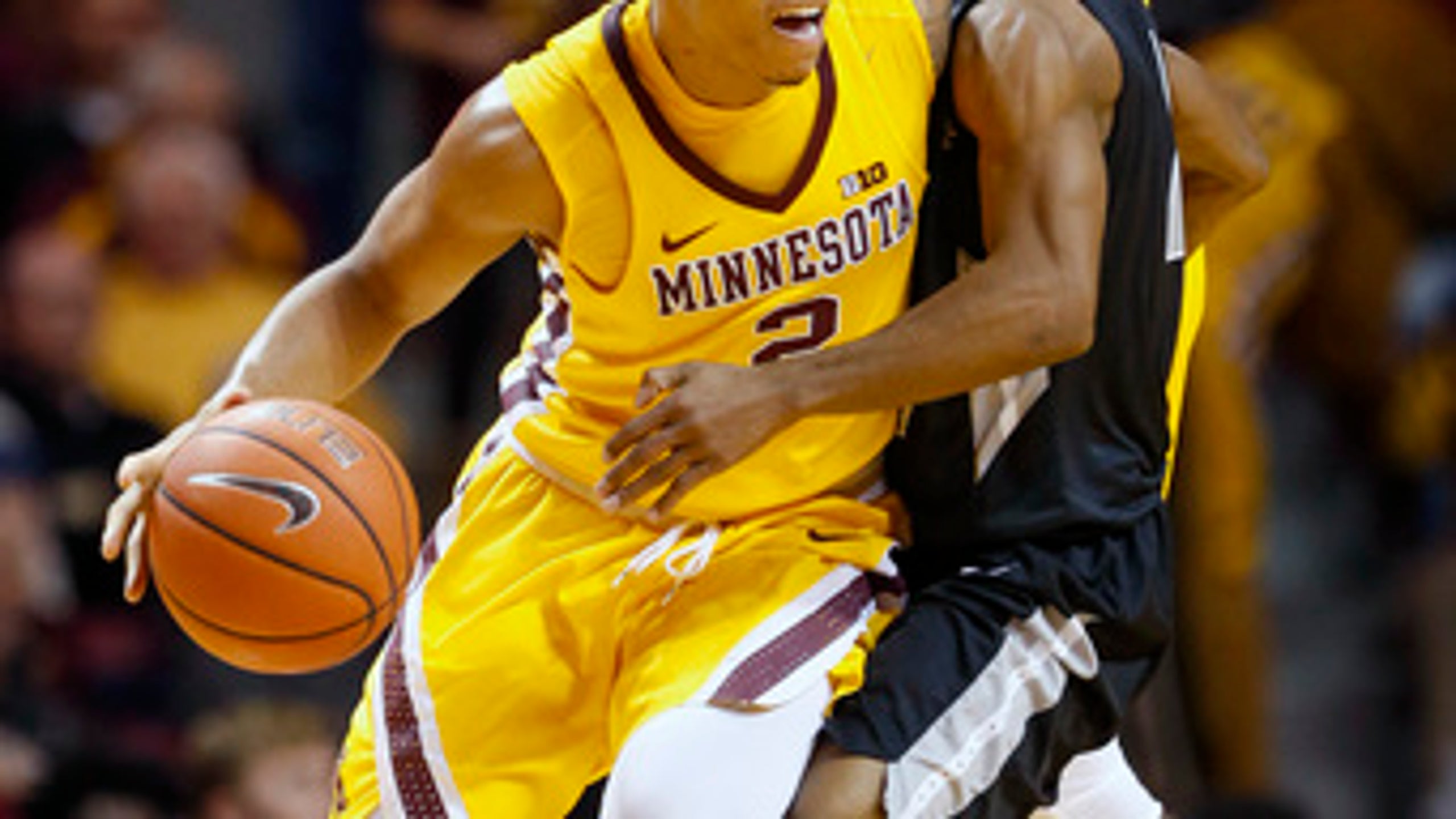 McBrayer's 21 leads Minnesota over LIU Brooklyn 76-66 (Dec 14, 2016)
BY AP • December 14, 2016
MINNEAPOLIS (AP) Dupree McBrayer scored 21 points and Nate Mason added 19 points and seven assists for the Minnesota Gophers, who pulled away late to beat LIU Brooklyn 76-66 on Wednesday night.
Jordan Murphy added 13 points for Minnesota (11-1) as the Gophers won their fifth straight game. Eric Curry had 11 points and a team-high eight rebounds off the bench as Minnesota used its size advantage to outscore the Blackbirds 38-20 in the paint.
''At the end of last season both of us put in our minds that we were going to come back better players than ever,'' Mason said McBrayer and himself. ''We definitely put in the work, put in the work together sometimes. It is good to see both of us excelling.''
Trailing by 14 at halftime, LIU Brooklyn scored the first 12 points of the second half while connecting on four 3-pointers. But two points was as close as the Blackbirds would get, despite hitting seven 3s in the second half.
''We're a pretty-efficient 3-point shooting team,'' LIU Brooklyn coach Jack Perri said. ''We don't usually take a lot. We know how good - they're holding teams to 26 percent from 3 on the year. So, we said take the right ones and I thought, for the most part, we did.''
Iverson Fleming had 24 points for the Blackbirds (7-4), who were coming off a win against St. John's. Nura Zanna had 10 points and 10 rebounds.
BIG PICTURE
LIU Brooklyn: Against a team with a significant height advantage, the Blackbirds continued to outrebound their opponent. LIU Brooklyn entered the game with a plus-4.6 rebounding margin. The Blackbirds finished with a 38-32 edge in rebounding against the Gophers on Wednesday.
Minnesota: Mason is the expected leader and steadying influence as a junior point guard and the most-experienced player on the team. Mason is bringing more than leadership, though. He's developed an outside shot. Mason hit four 3s for the third time in four games. He had four or more 3-pointers just twice in his first 71 games.
OUT OF COFFEY
The Gophers were missing freshman guard Amir Coffey, who is second on the team with 12.4 points per game. Minnesota coach Richard Pitino said Coffey is dealing with turf toe. Coffey warmed up before the game but the decision was made to sit him out.
''We were not sure,'' Pitino said of Coffey's status. ''I said, `Just warm up and if you're in pain, we won't play you.' So we probably made that decision a couple minutes before the game. Everybody had to adjust a little bit.''
Senior transfer Akeem Springs made his first start for the Gophers and had eight points and five assists.
REUNITED
Pitino was reunited with one of his first recruits. Jerome Frink is a senior for LIU Brooklyn after transferring from Florida International, where Pitino recruited him out of St. Anthony High School in New Jersey.
''Jerome was the first guy I went and did an in-home visit,'' Pitino said. ''It was my first in-home visit as a head coach, not really knowing what the heck I was doing . I'm proud of him. I always thought he'd be a pretty good player and he showed that. I think he'll be one of the better players in their league.''
Frink had 13 points on Wednesday against Minnesota and he entered the game leading the Blackbirds with 17.3 points per game.
UP NEXT
LIU Brooklyn: The Blackbirds host winless Dartmouth on Dec. 18, playing a game on their home court at the Steinberg Wellness Center for the first time since a season-opening win against John Jay.
Minnesota: The Gophers have a long break before hosting Arkansas State on Dec. 23. The final game before Big Ten play isn't an easy one as Red Wolves entered Wednesday 27th in the nation in the Ratings Percentage Index and defeated Georgetown earlier this season.
---
---