College Basketball
College Basketball
Loyola of Chicago-Wichita St. Preview
Updated
Mar. 4, 2020 4:05 p.m. ET

Wichita State is more concerned with piling up victories than being back in the Top 25.
The surging No. 22 Shockers look for a 10th consecutive victory Wednesday night over visiting Loyola of Chicago.
Wichita State (14-5, 8-0 Missouri Valley Conference) opened the season 10th in the AP Poll, then lost four of six - including all three at the Advocare Invitational while guard Fred VanVleet sat with a hamstring injury.
With VanVleet (12.5 points, 5.3 assists per game) apparently recovered, the Shockers have won 12 of 13 and the last nine by an average of 21.4 points to return to the poll for the first time since the week of Nov. 23.
"It doesn't matter," coach Gregg Marshall said of being ranked. "I don't think it has any bearing on whether you get in the tournament and where you're seeded. I don't think they even consider that.
"I just think it gives more incentive for other teams to want to beat you when you come onto their court, if you have a number by your name."
Marshall's squad has shot 52.3 percent in the last two games and allowed two MVC teams to make better than 40 percent.
Bradley shot 60 percent in the second half against the Shockers on Saturday, but that came after it went 6 of 21 and trailed by 23 at the break in the 88-54 rout. VanVleet scored a team-high 13 as Wichita State outscored the visiting Braves 40-12 in the paint and recorded 31 points off 20 turnovers.
"With guys like Ron (Baker), Evan (Wessel) and myself, we've been around long enough now that we know that if you don't play your best on any given night anybody can be beaten," VanVleet said.
VanVleet has averaged 19.3 points and gone 7 of 13 from 3-point range in the last three at home.
"Maybe he's finally becoming healthy, or his mind is allowing his movements to mimic what they've been in the past; not concentrating as much on the hamstring," Marshall said. "He reminded me of how he was playing at the end of last year. Hopefully that's a good sign of things to come."
VanVleet averaged 21 points and went 21 of 27 from the field in the last three games against Loyola, which is 0-4 against the Shockers since joining the Valley in 2013-14. He scored 27 in last season's 58-47 home win over the Ramblers.
After starting 0-5 in conference play, Loyola (9-11, 2-6) has won two of three beginning with a victory at Northern Iowa on Nov. 16 for its only win in six overall road contests. The Ramblers have allowed 48.1 percent shooting away from home.
Junior guard Milton Doyle has averaged 13 points on 16-of-28 shooting in the last three games for the Ramblers, who haven't won more than two straight despite returning six of their top seven scorers from last season's CBI tournament championship group.
Doyle totaled 34 points in his first two games against Wichita State, but most recently had eight in a 67-53 home loss Jan. 11 of last year.
The Ramblers are 0-11 against ranked teams since winning at No. 15 Butler in February 2009.
---
---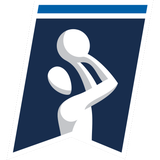 Get more from College Basketball
Follow your favorites to get information about games, news and more
---