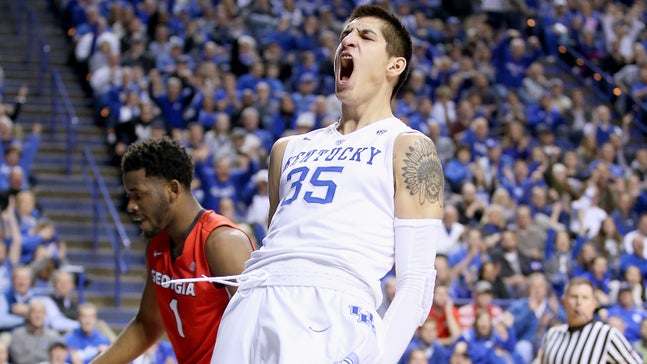 Kentucky's March X-factor Derek Willis is one unique guy
Published
Mar. 15, 2016 10:30 a.m. ET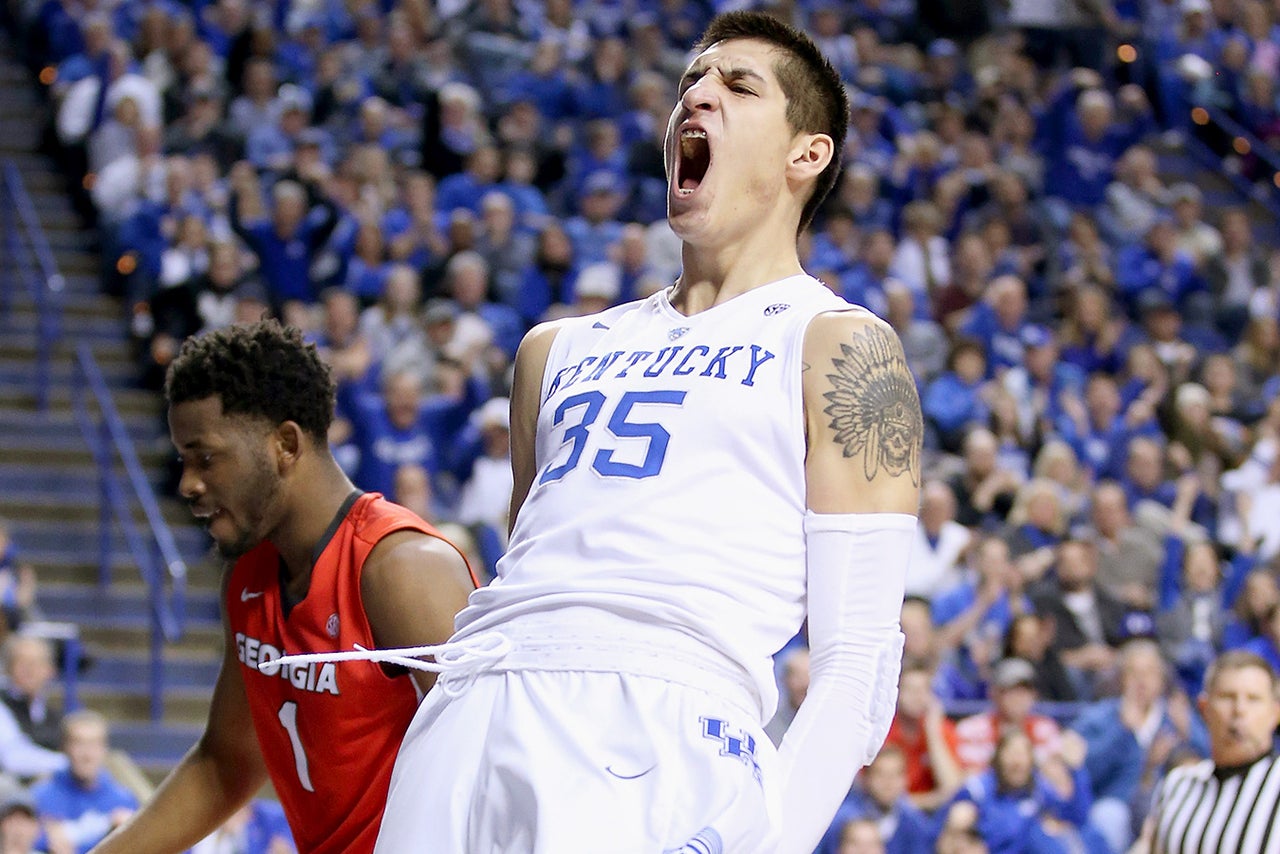 LEXINGTON, Ky. -- Derek Willis is sitting in the film room at Kentucky's practice facility when he lifts up his ash-gray Kentucky hoodie. He's showing off the biggest of his dozen or so tattoos: A sugar skull that's surrounded by a giant owl. The owl's spread-out wings stretch from one shoulder to the other, its tailfeathers reaching down to Willis' abs. It represents wisdom, Willis says.
Tattoos cover the Kentucky junior forward's body. Most of them are Native American-themed: A wolf on his rib cage. A Native American headdress on his left shoulder. Another skull on his right shoulder. A Dreamcatcher on his left forearm.
They are tattoos that are atypical for a college basketball player, and they reflect Willis' atypical path to where he stands today, which is perhaps as the unexpected key to No. 10 Kentucky's NCAA tournament success.
Willis is one of only a handful of Division-I basketball players who are Native American. His mother, Trudy, belongs to three tribes: Southern Arapahoe, Pawnee and Creek. As a kid, before his family moved back to Mt. Washington, Ky., Willis lived for several years on the Wind River Indian Reservation in central Wyoming, the seventh-largest reservation in the country. His favorite childhood memories are from that reservation: Living on a big parcel of land on the edge of the reservation, going to Sundance Festivals where participants would have a big meal and then pray and drink only water for three days straight.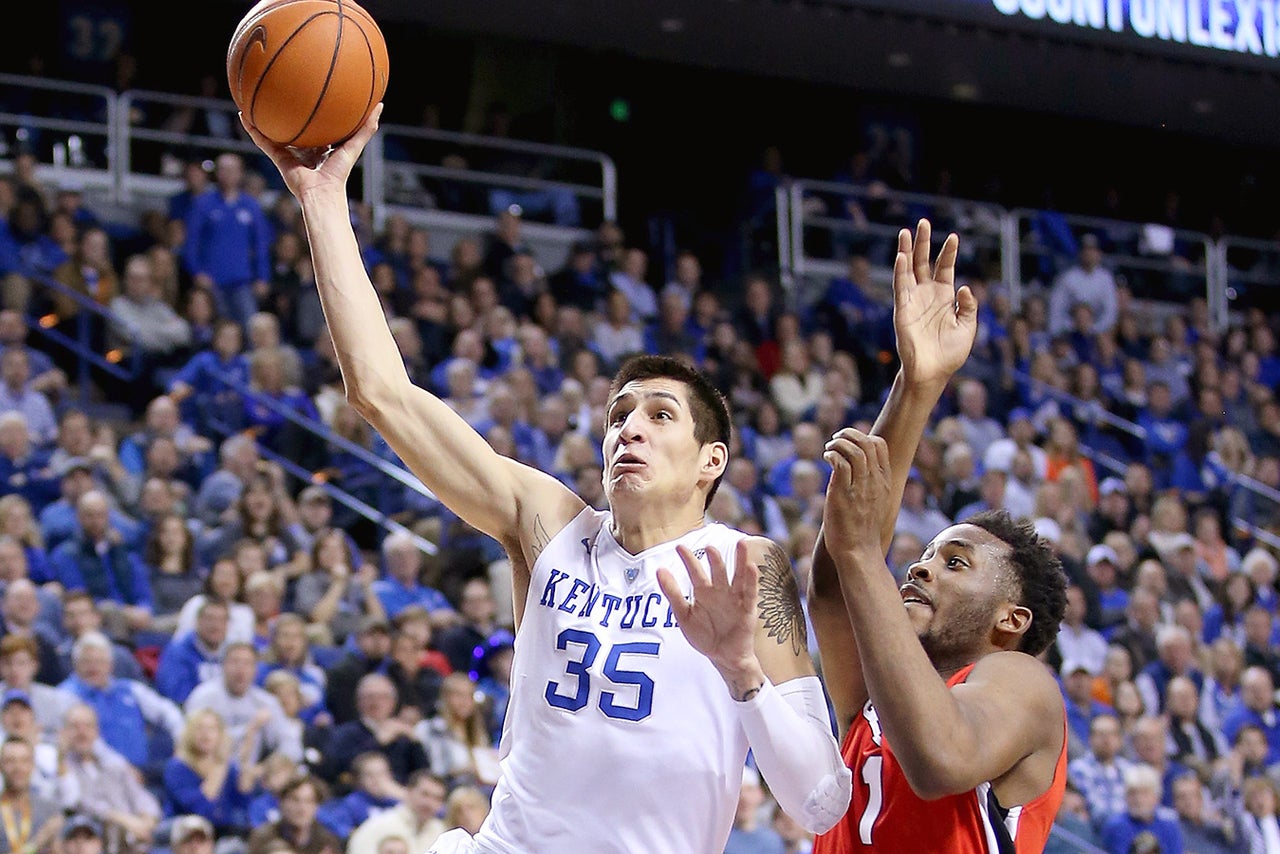 "I take pride in my heritage," Willis says. "I kind of got away from it after we moved back to Kentucky, did my own thing, until now. I thought it was pretty neat, the stories you hear about. Those are the stories behind my tattoos."
Willis' heritage could just be a neat little biographical item, nothing more, except his ethnic otherness -- identifying with one of America's most oppressed minority classes -- signifies just how much of an individual Willis is, truly somebody who marches to the beat of his own drum. While other highly rated high school basketball players revel in the attention of the recruiting process, Willis hated every minute of it. He's from a family of Louisville diehards, but he decided to choose Kentucky. His music tastes range from death metal to hip hop: loves Young Thug, hates Kanye. As an athlete he was in the popular group in high school, but he felt more at home with the nerds -- even becoming a highly skilled player in Yu-Gi-Oh!, a Japanese manga series that became a hugely popular trading card game. He learned the game from a classmate in his computer class. He traveled across the nation to play in Yu-Gi-Oh! tournaments as well as to play in AAU tournaments.
"Derek was the only kid in the nation who was nationally ranked in basketball and in Yu-Gi-Oh!," laughed his father, Del Willis.
"Hell yeah, I'm definitely a nerd," the 20-year-old Willis said. "I love superhero movies. Deadpool was great. I'm into some weird stuff. I just read something about how gravitational waves just helped prove that there is a center to the universe. I used to watch lots of anime. I love cartoons like 'Adventure Time' and 'Soul Eater.' "
As unique of an individual as Willis is in college basketball, Willis is just as unique of a weapon for this Kentucky team. His ability as a stretch four -- he's shooting a team-high 44 percent from three, even better than certain lottery pick Jamal Murray -- brings out a new and different dimension to this Kentucky team. The threat of Willis making threes helps open clogged driving lanes for Kentucky's best-in-college-hoops backcourt of Murray, point guard Tyler Ulis and Isaiah Briscoe. To use a gaming analogy, Willis' powers help unlock a new dimension in this Kentucky team that they quite clearly lacked when he missed three games recently with an injury. Kentucky head coach John Calipari has been encouraging him to shoot as much as possible when he's on the floor.
"A big part of (our success) has been putting Derek Willis in the role that he's in," Calipari told reporters earlier this season. "It's changed us. It's just changed our team. ... He made us a different team."
The ankle injury made Willis realize just how big of a microscope is on Kentucky players. A photograph he put on Snapchat of his swollen ankle went viral; it shook Willis enough that he deleted the Snapchat account shortly after. When he walked into Rupp Arena with a boot on his foot before a recent game, he was shocked at how many people took photographs of him.
Sure, he knew being a Kentucky basketball player brought with it special attentions. He remembers when he was in high school and went out with some friends to Applebee's. He had just committed to Kentucky. An older woman came up to him. She was so nervous that her hands were shaking: "And she just was all, 'Are you Derek Willis?' And I'm like, 'Hey, I'm just an 18-year-old kid!' It's so bizarre."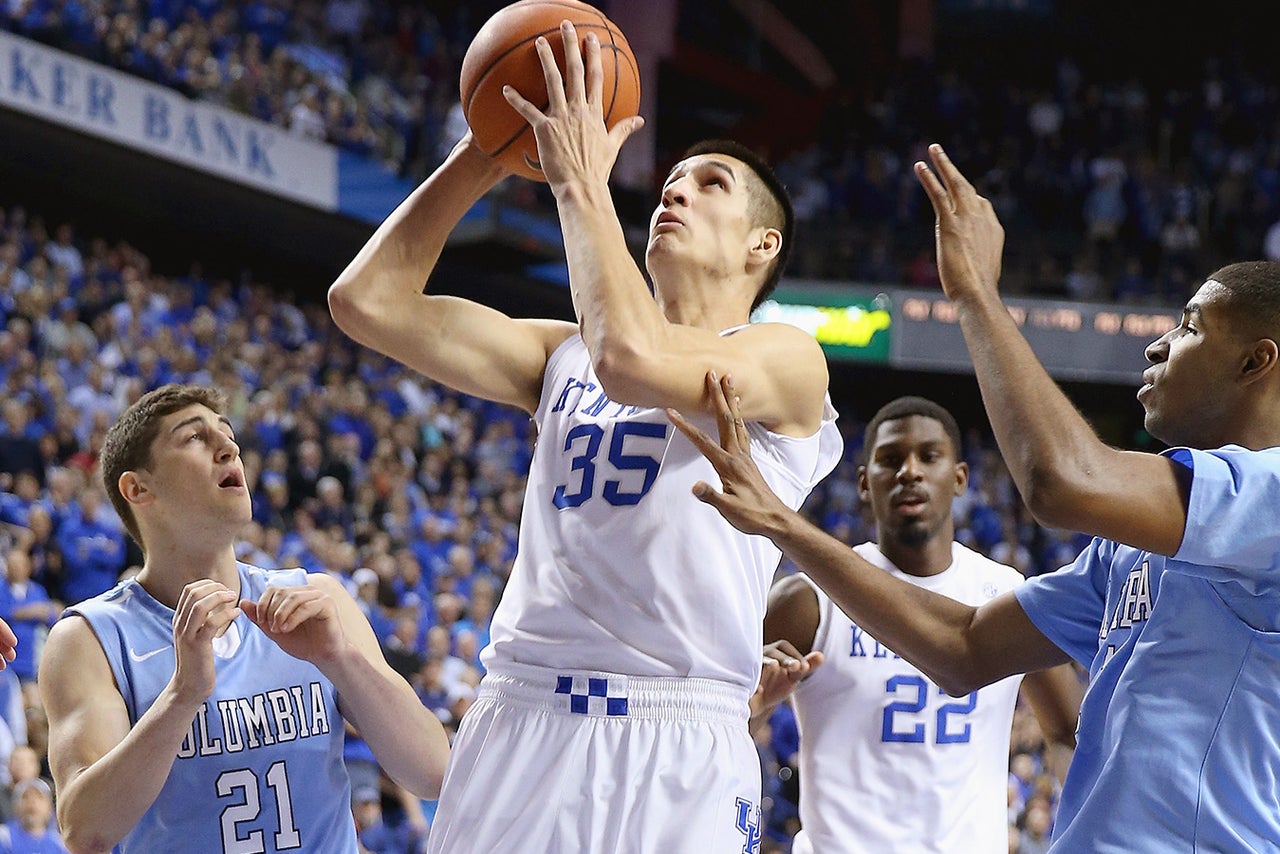 The Kentucky mystique is not natural for Willis. He's not someone who cares about the glitz. Part of why he took up playing Yu-Gi-Oh! in high school was to test if the popular crowd thought differently of him.
"He's never been one to give into peer pressure," his father said. "He's always been his own man. I've always told him, 'Never let people make you do things you don't want to do.' "
It was time for Willis to go. His ankle was still swollen, but he was trying a new remedy for it to heal more quickly: Soak a brown paper bag in vinegar, wrap it around his ankle and it would heal right up. Needless to say, this tactic did not come from the Kentucky athletic trainers. "Someone told me it would work," Willis shrugs.
Like his father said: He's his own man.
Follow Reid Forgrave on Twitter @reidforgrave or email him at ReidForgrave@gmail.com.
---
---