College Basketball
College Basketball
Duke-Pittsburgh Preview
Updated
Mar. 4, 2020 12:04 p.m. ET

James Robinson is already discussing Pittsburgh's NCAA Tournament selection as more of a when than an if, but those with a say in the matter might want to see the Panthers first beat a Top 25 team.
Their seventh chance to do so comes Sunday against Duke in Pitt's final home game, and the 15th-ranked Blue Devils can't afford to give away ground in the race for the regular-season ACC title.
Pitt (19-8, 8-7) is 0-6 against the Top 25, and this is its last shot at such an opponent in the regular season with its final two games coming at Virginia Tech and Georgia Tech. The losses have been by an average of 12.5 points with the Panthers limited to 37.7 percent shooting and 24.2 from 3-point range, though their senior leader remains confident.
"This year I think we have a special group of guys," said Robinson, who will make his school-record 130th start. "Once we do get into the NCAA Tournament we can really make some noise. As a senior you definitely want to play forever."
But after Wednesday's 67-60 home loss to No. 11 Louisville, coach Jamie Dixon doesn't sound quite as sure about the Panthers' tourney status having lost four of six with opponents shooting 40.2 percent from 3-point range.
"Close isn't good enough," said Dixon, whose team was 4 of 18 from deep. "There's no consolation in that. You need to win a big one at home."
Top scorer Michael Young, who averages 16.1 points per game on 53.4 percent shooting, has been limited to 12.7 on 42.9 in the last six games.
Robinson, however, finished with 12 points against the Cardinals and has averaged 15.5 in his last four contests after a four-game stretch in which he was limited to 6.0 points per game on 26.7 percent shooting. The tested veteran's coach has plenty of confidence in him entering a meeting with the defending national champion.
"He's played against the best," Dixon said. "He's played in the toughest leagues around the last couple years, the last four years, so he's played against the best players."
This is the only meeting this season, but Duke (21-7, 10-5) has won both since Pitt entered the ACC by an average of 14.5 points. Last season's 79-65 final at Duke saw Robinson go 1 of 8 from the field for two points.
The Blue Devils sit one game back in the loss column of North Carolina and Miami with home games against Wake Forest and the seventh-ranked Tar Heels remaining.
They're coming off Thursday's 80-65 home win over Florida State, in which Grayson Allen scored 18 points but was 7-of-20 shooting. The sophomore guard, who was inconsequentially reprimanded by the league for a second tripping incident in two weeks against Florida State, has been more impressive on the road lately with 24.8 points on 50.6 percent and 45.5 from 3-point range over a 3-2 road span.
Marshall Plumlee had 13 points and 10 rebounds against the Seminoles as Duke faced an unranked team for the first time since Feb. 6. They played four straight against the Top 25, winning the first three by a combined seven points.
"The emotion that we've had to have for these last five games - really, they're tired," said coach Mike Krzyzewski, whose team remains without Amile Jefferson but has won six of seven since dropping four of five. "And you could tell, and it's not because of being physically out of shape. They're giving me everything."
---
---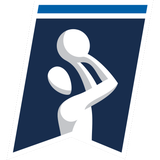 Get more from College Basketball
Follow your favorites to get information about games, news and more
---