College Basketball
College Basketball
Davis scores 20 as Ole Miss beats Tennessee 80-69 (Jan 17, 2017)
Updated
Mar. 4, 2020 3:54 p.m. ET

OXFORD, Miss. (AP) Terence Davis scored 20 points with 11 rebounds as Mississippi closed with a 12-2 run in the final three minutes Tuesday night to defeat Tennessee 80-69.
Sebastian Saiz added 17 points and 10 boards for Ole Miss (11-7, 2-4) while Breein Tyree and Justas Furmanavicius scored 15 apiece. The Rebels held Tennessee without a field goal in the final 4:13, setting up the decisive late surge.
''We really needed it. We were desperate for a win,'' Mississippi coach Andy Kennedy said. ''Our roster is really limited by injuries but we played with energy and I'm pleased with how we closed this game.''
Robert Hubbs III and Lamonte Turner with 15 points apiece for Tennessee (9-9, 2-4). Jordan Bowden added 14 points as the Vols finished 25 of 71 (35 percent) from the field, including 10 consecutive misses to close the game.
''When they punched back in the second half, we didn't punch,'' Tennessee coach Rick Barnes said. ''They played harder. They played with passion. No ifs, ands or buts about it, this was a total Tennessee team loss.''
Ole Miss was 26 of 54 (48 percent) from the field, despite shooting 1 of 14 from 3-point range. The Rebels out rebounded Tennessee 50-42.
BROOKS HOSPITALIZED FROM SEIZURE
Mississippi guard Rasheed Brooks, after collapsing from a seizure during a timeout with 17:21 remaining, is listed as stable at the Baptist Memorial Hospital-North Mississippi in Oxford by school officials.
''It's my understanding he is stable, conscious, but he does not remember anything and he is still going through tests,'' said Kennedy in the postgame press conference. ''It was a frightening moment for all of us and our prayers are with him. I turned my back and felt him fall against me, but I thought it was cramps. We were emotionally devastated to see Rasheed suffering and it was hard for our players to go back out there.''
DOUBLE-DOUBLE AGAIN
Saiz leads the SEC with 12 double-doubles, ranking him sixth nationally. Saiz is one of only six players in school history with at least 1,000 points and 800 rebounds.
BIG PICTURE
Tennessee: The Vols squandered a 52-39 lead with 15 minutes remaining and have lost four of the last five games. Tennessee forced 17 turnovers and grabbed 17 offensive rebounds, but faded in the final 15 minutes.
''I never really felt like we were in control with 15 minutes left,'' Barnes said. ''But they took it to another level.''
Ole Miss: The Rebels won without its leading scorer Deandre Burnett, sidelined by an ankle injury and lost Brooks early in the second half. The Rebels struggled early with a top-heavy SEC schedule, but have three of the next four games at home, including a critical non-conference match with No. 6 Baylor.
UP NEXT
Tennessee opens a three-game home stand against Mississippi State on Saturday.
Ole Miss visits Missouri on Saturday.
---
---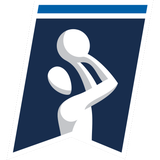 Get more from College Basketball
Follow your favorites to get information about games, news and more
---