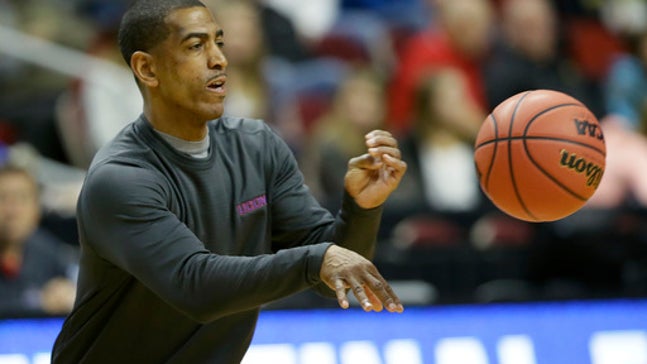 Can UConn start another title run with an afterthought seed?
Published
Mar. 16, 2016 7:45 p.m. ET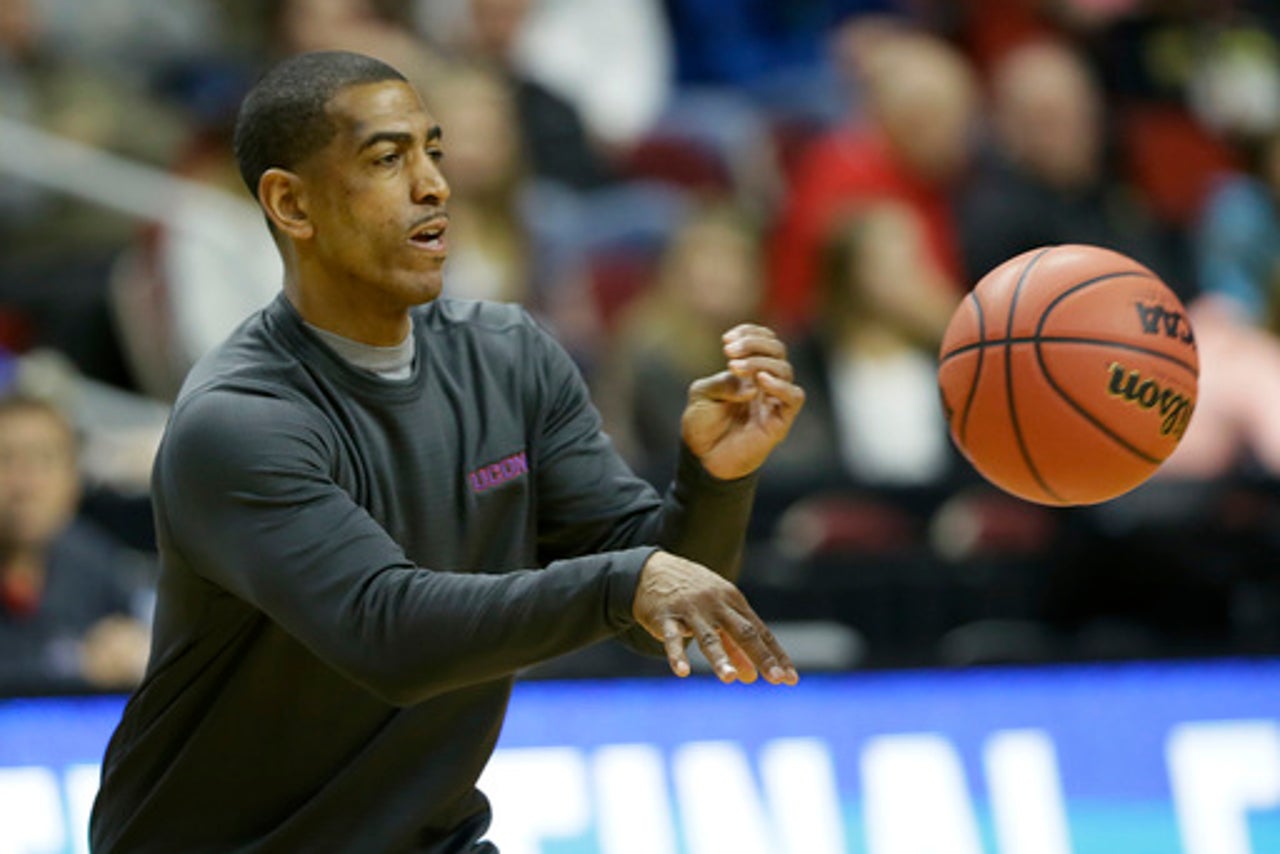 DES MOINES, Iowa (AP) Two years ago, a Connecticut team with an afterthought seed toughed its way through the NCAA Tournament to win the national title.
This edition of the Huskies, hungry for its own taste of that elation following a rare absence from the field last season, has set itself up for a potential sequel.
Beware of these dogs, South Region.
''You can go back through the history of UConn teams: This is where we peak at, and this team is no different,'' coach Kevin Ollie said. ''I'm not saying that's going to guarantee a national championship, but our team is playing their best basketball now because they're understanding their roles and understanding how to play hard and understanding what the game demands of them each and every day.''
The Huskies (24-10), who drew the No. 9 seed, play Colorado in the first round on Thursday in Des Moines.
''It means a lot just to be here. I think it just shows how we came together as a team and started clicking at the right time,'' guard Sterling Gibbs said. ''At the same time, we know we're not done yet.''
Seven losses and a sixth-place finish in the American Athletic Conference diluted UConn's resume, similar to 2014. That was Ollie's first NCAA Tournament experience as the head coach, after several trips as a player for Jim Calhoun and later as his assistant. The Huskies, then the No. 7 seed, compiled four consecutive victories over teams seeded one through four before beating Kentucky for the championship.
Only forward Phillip Nolan and center Amida Brimah on the current team were contributors on that 2014 squad, so there aren't many memories lingering in the UConn locker room from the net-cutting in North Texas two years ago. The way this team has developed sure seems familiar, though.
''We saturate their heart with that from the preseason and it takes time for a team to gel like that,'' Ollie said. ''It takes time for a player to understand what's best for the group might not be what's best for me. You know, it takes a time for young kids to realize that.''
The well-balanced Huskies, who have two fifth-year senior transfers in Gibbs and Shonn Miller among their four players averaging between 12 and 13 points per game, cooked up a tantalizing appetizer last week to this main course of March madness.
Their AAC tournament quarterfinal win over Cincinnati lasted four overtimes, fueled by a banked 3-pointer at the third-overtime buzzer by freshman Jalen Adams from well beyond half court. The Huskies went on to win the conference championship last weekend and earn the automatic bid.
The Buffaloes (22-11) lost in their conference tournament quarterfinals. They finished 2-7 on the road in Pac-12 play, too, but the league was as deep as ever as evidenced by the seven teams invited to the NCAA Tournament. Josh Scott is one of the country's best big men who can make the afternoon difficult for Brimah, and despite the program's lesser pedigree in comparison to UConn this is the third NCAA Tournament appearance for Scott and his fellow seniors.
''We have had chippy, crisp practices for the most part, which is a good thing,'' Scott said Wednesday. ''I think it just shows that the guys care and they don't want to go out after just making it to the tournament. They want to win games. I think that's important, and I think that would be the biggest difference I would say between the other two times we were here before.''
The Buffaloes are fourth in the nation with an average of 42.4 rebounds per game, a skill and an attitude that could hurt the Huskies if Adams, Gibbs and Miller aren't hitting their shots from the outside.
''I tell our players, `I do not want you to be selfish when it comes to assists, when it comes to shots. I don't want you to be selfish in any area other than rebounding,''' coach Tad Boyle said. ''I want you to be a selfish rebounder, and we really try to get some internal battles going on our team.''
---
Online:
AP college basketball website: http://www.collegebasketball.ap.org
---