Bruce Pearl was wired for sound in Monday's game and it was fantastic
BY Zack Pierce • December 14, 2016
Bruce Pearl — the charismatic basketball man who found his way into our hearts way back in 2007 by showing up shirtless to cheer on the Lady Vols while head coach of the men's team at Tennessee — still hasn't lost his capacity to entertain.
Pearl was mic'ed up for Monday's game against Boston College in the Under Armour Reunion at Madison Square Garden (on FS1), and as you can see in the video above, he made sure we got our money's worth, yelling and gesticulating his way around the sidelines.
Some of our favorite tracks from this mix tape:
"SWITCH! (UNINTELLIGIBLE YELLING) OH! (YELLING) HORACE! STAY WITH HIM!"
"BALL! BALL! TAKE ONE! TAKE ONE!"
"I got non-dribblers dribbling, and shooters ... (laughs)"
And of course, the cherry on top:
"Hey! Calm it down! Calm it down."
Take your own advice, good sir. It's a long season. Save some for Kentucky.
Despite Pearl's best efforts, the Tigers came up just short, losing 72-71.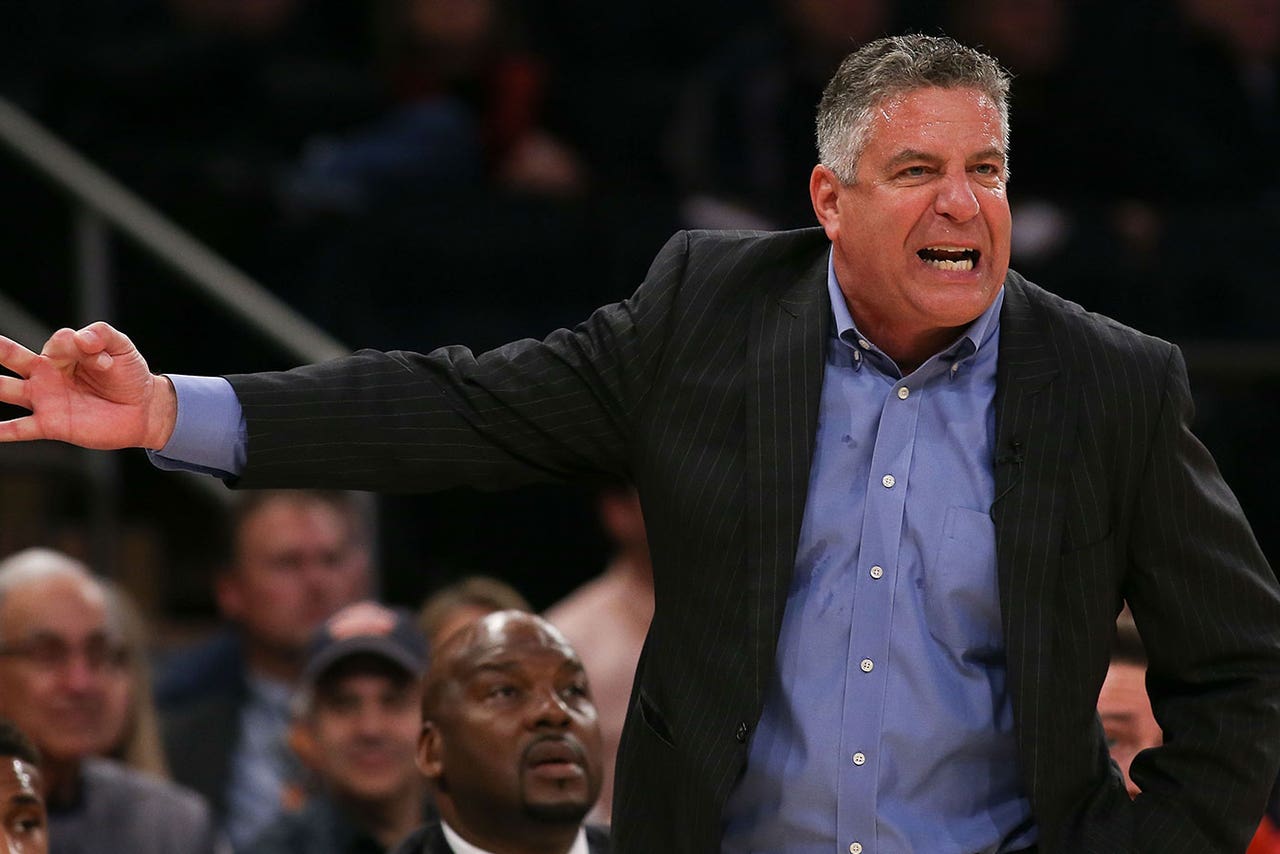 ---
---