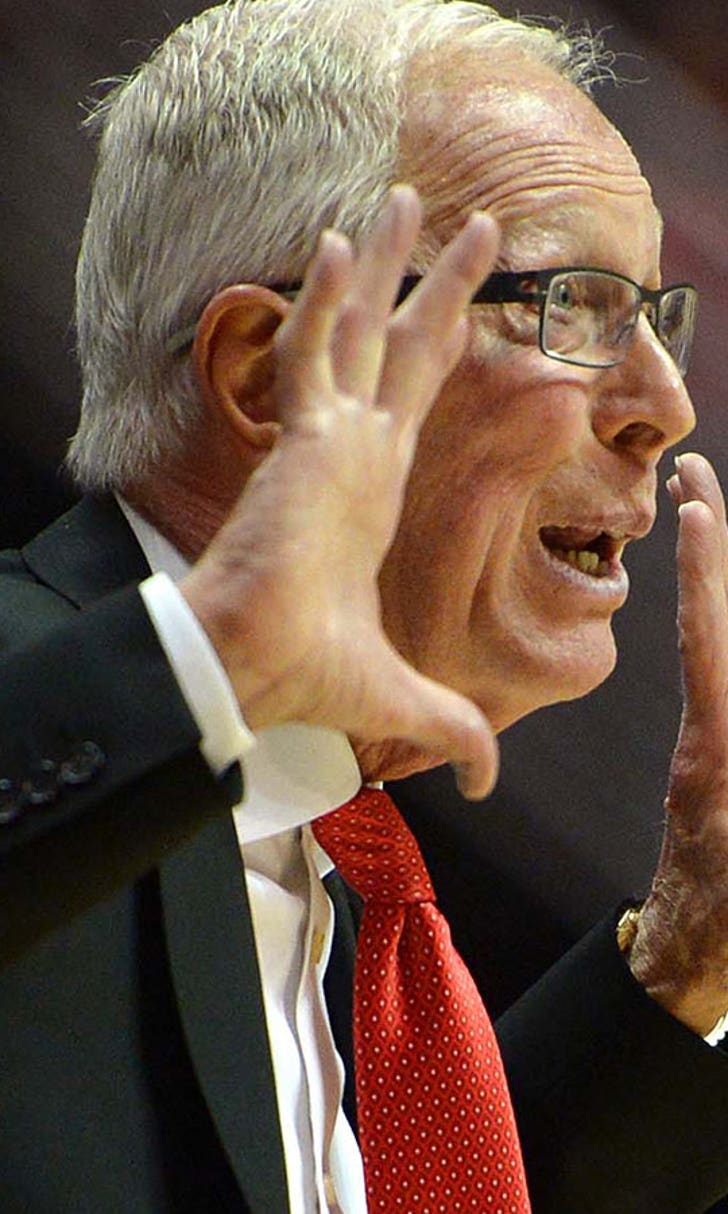 Aztecs coach Steve Fisher signs 3-year extension through 2018
BY foxsports • November 19, 2014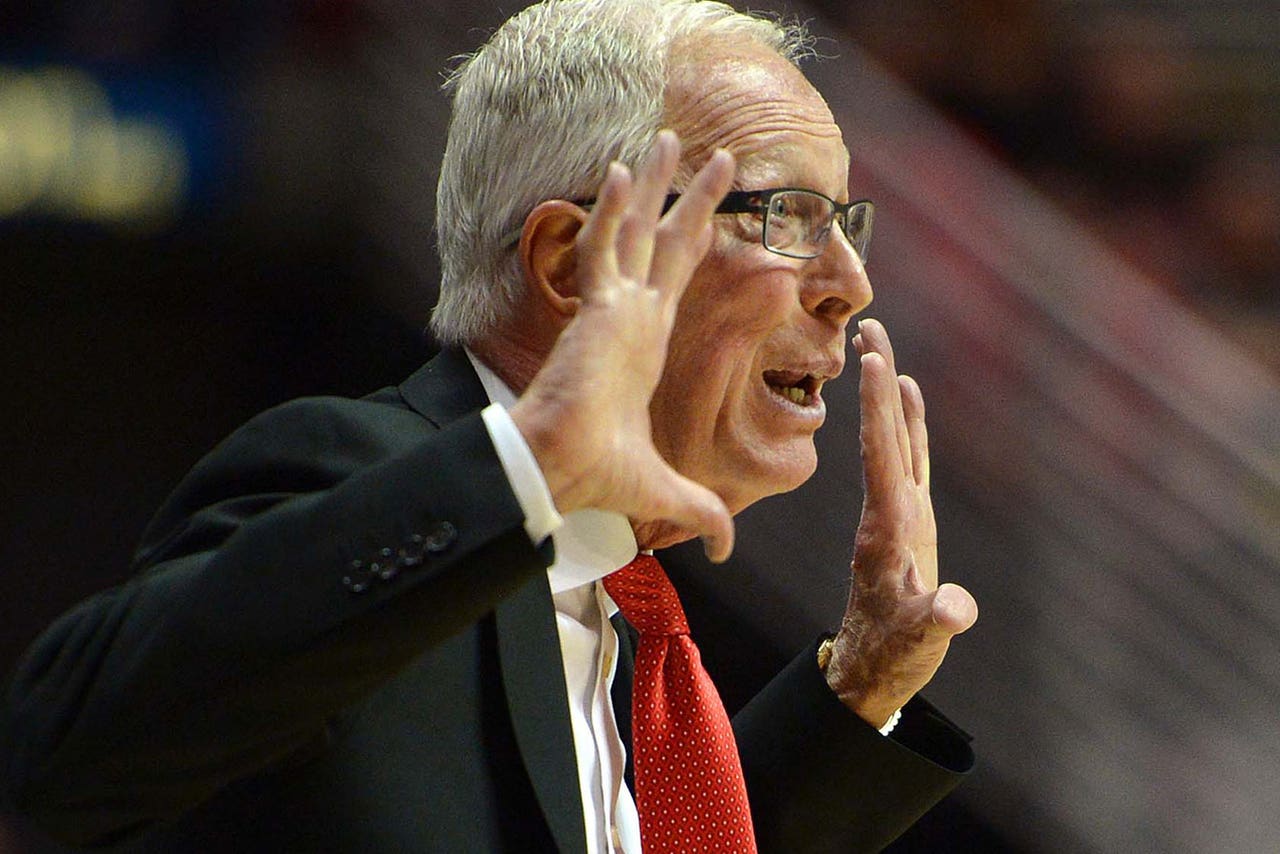 Steve Fisher will turn 70 during March Madness, which has become the most-anticipated time of the basketball season at San Diego State.
He's in no hurry to leave the Aztecs, whom he's turned from a laughingstock into a perennial NCAA tournament team.
On Wednesday, Fisher signed a three-year contract extension that runs through the 2017-18 season.
It'll be his choice whether he honors the entire contract. So far, he's game.
"I would say I'm going to be here for the future," said Fisher, who decides with his wife, Angie, after every season whether he'll continue coaching. "I feel good. My health is good. I love what I'm doing and I can see myself continue doing it. It makes perfect sense to me. I don't want to be anywhere where I'm not wanted."
Fisher said he "felt pride" when athletic director Jim Sterk initiated extension talks.
Hired prior to the 1999-2000 season, Fisher has revived what had been a moribund program. He inherited a team that went 4-22 in 1998-99. His first team went 5-23 overall and 0-14 in the Mountain West.
Fisher got the Aztecs into the NCAA tournament in his third season. SDSU has 10 20-win seasons and two 30-win seasons under Fisher and has made the NCAA tournament eight times, including two Sweet 16 appearances in the last four seasons.
Fisher is 314-176 at SDSU.
The Aztecs, ranked No. 16, beat No. 25 Utah 53-49 Tuesday.
While Sterk wore a suit and tie to the news conference announcing the deal, Fisher wore a polo shirt and sweat pants because the Aztecs were practicing soon after.
"I'm at an age, and when I came here I was at an age, where I wasn't looking at, `What am I going to do to get my next job,' `' Fisher said. "Everyone should say, `That's a destination job where you can come and make a difference and have success and live in a community and be part of a school like this and there's nothing better.' `'
Fisher is in the final year of a four-year contract extension he signed in 2011 that included a clause that his longtime assistant, Brian Dutcher, is the head-coach-in-waiting.
Fisher and Sterk praised Dutcher for his patience and for helping to contribute to the sense of stability in the program.
"Brian is like I have been. He loves where he is," Fisher said. "There's always a possibility for greater success. People say, `Why are they successful?' It's not a one-pony show. He's chosen to stay. I think Brian is very comfortable in the circumstances we're involved in."
Sterk joked that Dutcher wants a new title: head-coach-still-in-waiting.
SDSU games have become big events. Viejas Arena, with its raucous student section, The Show, is sold out for the entire season for the third straight year.
When Fisher first arrived, he'd walk around campus giving away tickets.
"It feels good to see students running in there an hour and half before the game to get seats," he said.
After a 31-win season and Sweet 16 appearance last year, expectations are high among Aztecs fans.
"We want more. We want to continue to grow what we're doing," Fisher said. "You have to have good fortune. ... Obviously all of us want to take the next step. And we'd like to take the next big step and get to the Final Four. And we've talked about, why not us? Why not us being the school that wins the national championship? If you look at our roster, you look at our recruits coming in for next year and you look at the horizon of who we can recruit as we move forward, and I would say, why not us? Why not us being that school that does that?"
Fisher is making $926,000 this season. Sterk said he didn't have the exact figures for Fisher's salaries the next three years. Sterk said the first year would be front-loaded but the new contract, like his current deal, will average a 5 percent raise per year.
Fisher won the national championship with Michigan in 1989 after he was promoted to interim head coach when athletic director Bo Schembechler found out on the eve of the tournament that Bill Frieder had accepted the Arizona State job. Fisher coached Michigan to the title game in 1992 and 1993. Those appearances were vacated following the Ed Martin scandal, which ultimately cost Fisher his job with the Wolverines. 
---