College Basketball
College Basketball
Atlantis final pits No. 10 Louisville vs. No. 20 Baylor
Updated
Mar. 4, 2020 11:03 a.m. ET

The 2016 Battle for Atlantis boasted one of the best collection of programs of any in-season tournament. Atlantis organizers landed their dream matchup, the two highest-ranked teams facing each other in the final with No. 10 Louisville (5-0) facing off against No. 20 Baylor (5-0) Friday at 3:30 p.m. ET at Imperial Arena at Atlantis in the Bahamas.
"We're elated to be in the championship game," Louisville coach Rick Pitino said.
Baylor went to the Elite Eight last season and Louisville has been one of the most successful programs in the nation the last five seasons, including winning the 2013 NCAA title and making a Final Four trip in 2012. The Cardinals were excluded from the NCAA Tournament due to self-imposed sanctions.
Louisville's path to the title game nearly got derailed at the first stop. The Cardinals shot 29.7 percent and needed overtime to beat a methodical Old Dominion team 68-62 Wednesday night. That game didn't end until nearly 1 a.m. and the Cardinals had to play Wichita State on Thursday in the semifinals.
The Cardinals came out in a 2-3 zone, a defense they hadn't played since last season and only learned in a 55-minute practice Thursday morning. That new look confounded Wichita State, and Louisville won 62-52. The Shockers missed 73 percent of its shots in the first half, and ended the game shooting just 31.6 percent including 6 of 22 from three-point range.
"We saw a different defense than what we've been seeing, a very good matchup zone," Wichita State coach Gregg Marshall said. "And we didn't attack it very well. We didn't get the ball inside enough."
So now Baylor will have to not only prep for the man-to-man defense that Louisville used in its first five games, but also the 2-3 zone they unveiled vs. Wichita State.
"The thing I like about our team right now is they are flexible," Pitino said. He was impressed with his team's ability to learn a new defense in a workout that was less than an hour Thanksgiving morning.
Baylor's path to the final was a bit of a roller-coaster. The Bears were behind at halftime in both games of the tournament.
Baylor beat VCU 71-63 in the quarterfinals after trailing by eight points at the half. The Bears outscored VCU 43-27 in the second half.
In Thursday's semifinal, Baylor beat No. 24 Michigan State, coming from down by three at the half to winning by 15 points, 73-58. Baylor outscored the Spartans 43-25 in the second half.
The Bears figure to be a tough test for the Cardinals. They are 2-0 so far this season vs. ranked team, beating then-No. 4 Oregon and No 24 Michigan State on Thursday.
The Cardinals will have to contend with Baylor's 6-foot-10 star Johnathan Motley who scored 26 vs. Michigan State and 19 vs. VCU. Motley's season debut came against No. 4 Oregon when he notched 17 points and seven rebounds in 28 minutes. He had an ankle injury at the start of the season, but recovered quickly and has played significant minutes in every game since the win over Oregon.
"We were bigger than (Michigan State) in the paint and we think we're tougher," Motley said, "so we just used that to our advantage."
Baylor will be the biggest team Louisville has faced this season with Motley and 7-footer Jo Lual-Acuil. The Cardinals have a pair of 7-footers in Anas Mahmoud and Matz Stockman, but starting center Mangok Mathiang is 6-10 and starting power forward Jaylen Johnson is 6-8.
Tipoff is set for 3:30 p.m. ET. The game will be televised on ESPN.
---
---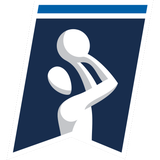 Get more from College Basketball
Follow your favorites to get information about games, news and more
---