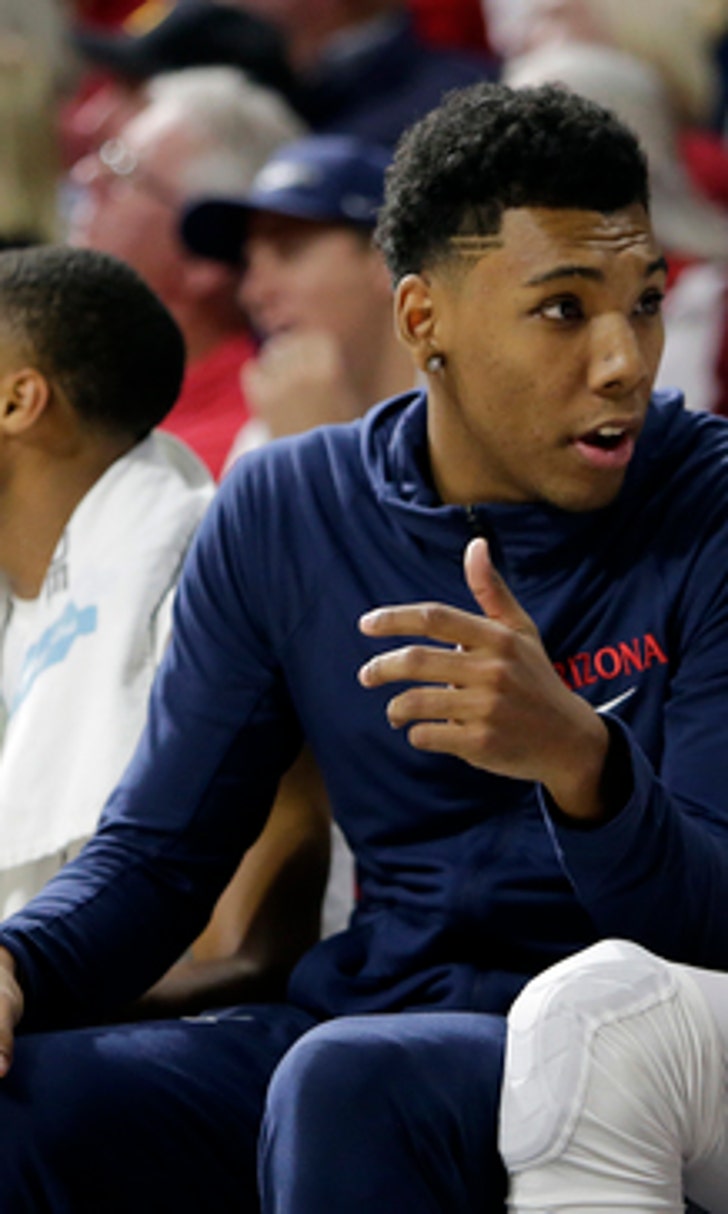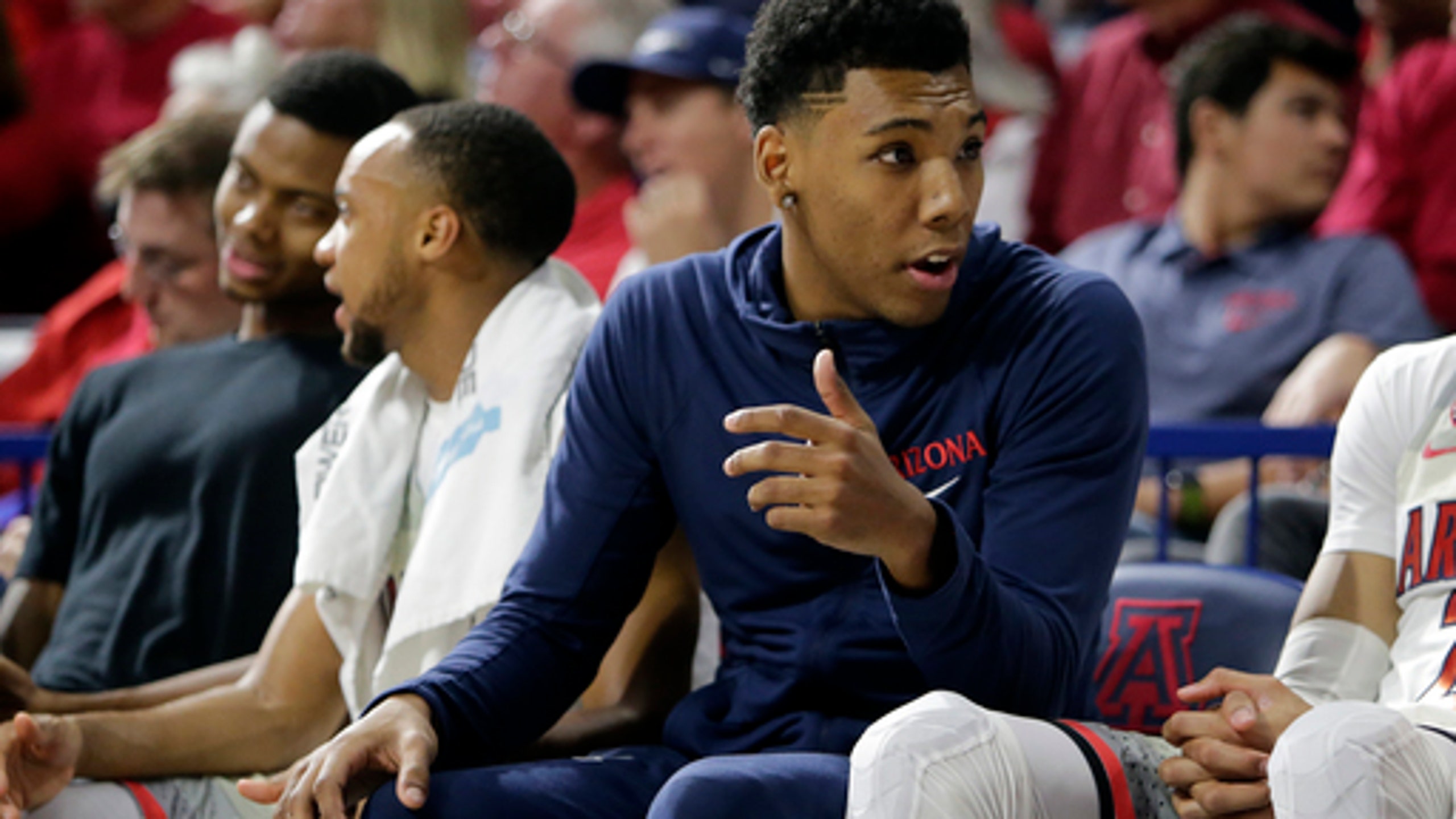 Arizona's Trier tested positive for PED
BY AP • January 19, 2017
TUCSON, Ariz. (AP) Arizona sophomore Allonzo Trier, who has yet to play this season, admitted Wednesday that he tested positive for a banned performance-enhancing drug.
The 6-foot-5 Trier, who came to Arizona as the marquee player in coach Sean Miller's recruiting class, had a strong freshman season, averaging 14.8 points.
''Earlier this season, I was notified that I tested positive for a trace amount of a banned performance-enhancing drug following an NCAA random test and I was shocked,'' Trier said in a statement. ''I have never knowingly taken a banned substance. After finding out that I was given a banned substance by a well-intentioned, but misguided person not associated with the University after an injury, I presented this information to the NCAA.
''The NCAA agreed that I had no knowledge of receiving the substance and my eligibility was restored. Although I can practice and travel with the team, I am not allowed to resume playing in games until the substance completely leaves my body even at a trace amount. Unfortunately, I am unsure of when that time will be, but I hope it is soon.''
The school had never said why Trier was suspended, citing privacy issues. Miller had said Trier was practicing with the 14th-ranked Wildcats but never indicated when he would be back.
Trier thanked his family, coaches, teammates, his attorney and the athletics department for their support.
''I will not have any further comment at this time,'' the statement said. ''In addition, I have asked the athletics department to respect my privacy by not answering any questions or releasing any information beyond this statement.''
---
---