Wizards' Bradley Beal wants to 'eliminate those long 2s'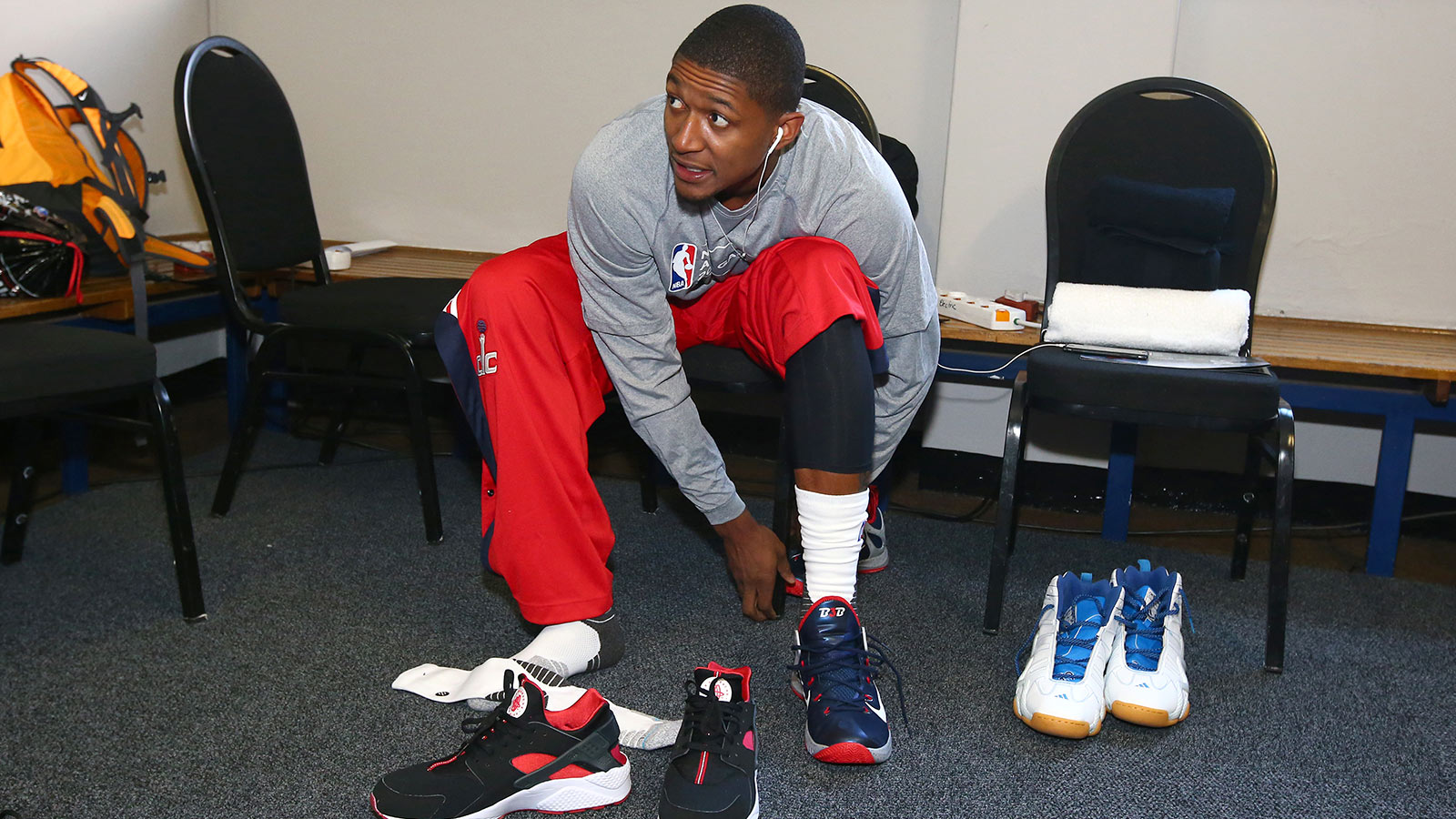 Washington Wizards guard Bradley Beal is one of the smoothest shooters in the universe. In three NBA seasons, the 22-year-old has made exactly 40 percent of his 3-pointers, improving his accuracy every year.
But Beal loves mid-range jump shots, too, which drags down his ceiling as an efficient offensive weapon. Last year, just over 40 percent of his total field-goal attempts came between 10 and 23 feet from the basket, according to Basketball-Reference. About 30 percent came behind the three-point line.
This isn't the most encouraging news, but Beal knows he needs to redistribute his shot selection if he wants to take the next step and become one of the league's most lethal scorers. As he prepares for the upcoming season, here's what Beal told Bleacher Report's Josh Martin:
In Beal's case, Hanlen zeroed in on three weak spots for his first client to strengthen this summer: finishing at the rim, drawing fouls and sharpening his shot selection. The two of them agreed to focus on those areas, without input from the Wizards. "I have to do as much as I can as best as I can to eliminate those long 2s and get to the basket, get to the free-throw line," Beal said. "Those are just easy points." Beal didn't come by those points so easily during his first three NBA seasons. He's averaged fewer than three free-throw attempts per 36 minutes as a pro and taken nearly twice as many long 2 as shots within three feet of the hoop.
A public denouncement of the long 2 is a positive step in the right direction, and should ring like sweet, blissful music throughout Washington D.C.
If Beal can mimic James Harden's style it will be extremely good news for the Wizards, a team that needs more space and creativity in their offense.
(h/t: Bleacher Report)
MORE NEWS:
Want stories delivered to you? Sign up for our NBA newsletters.