Dee Gordon suspended 80 games for testing positive for PEDs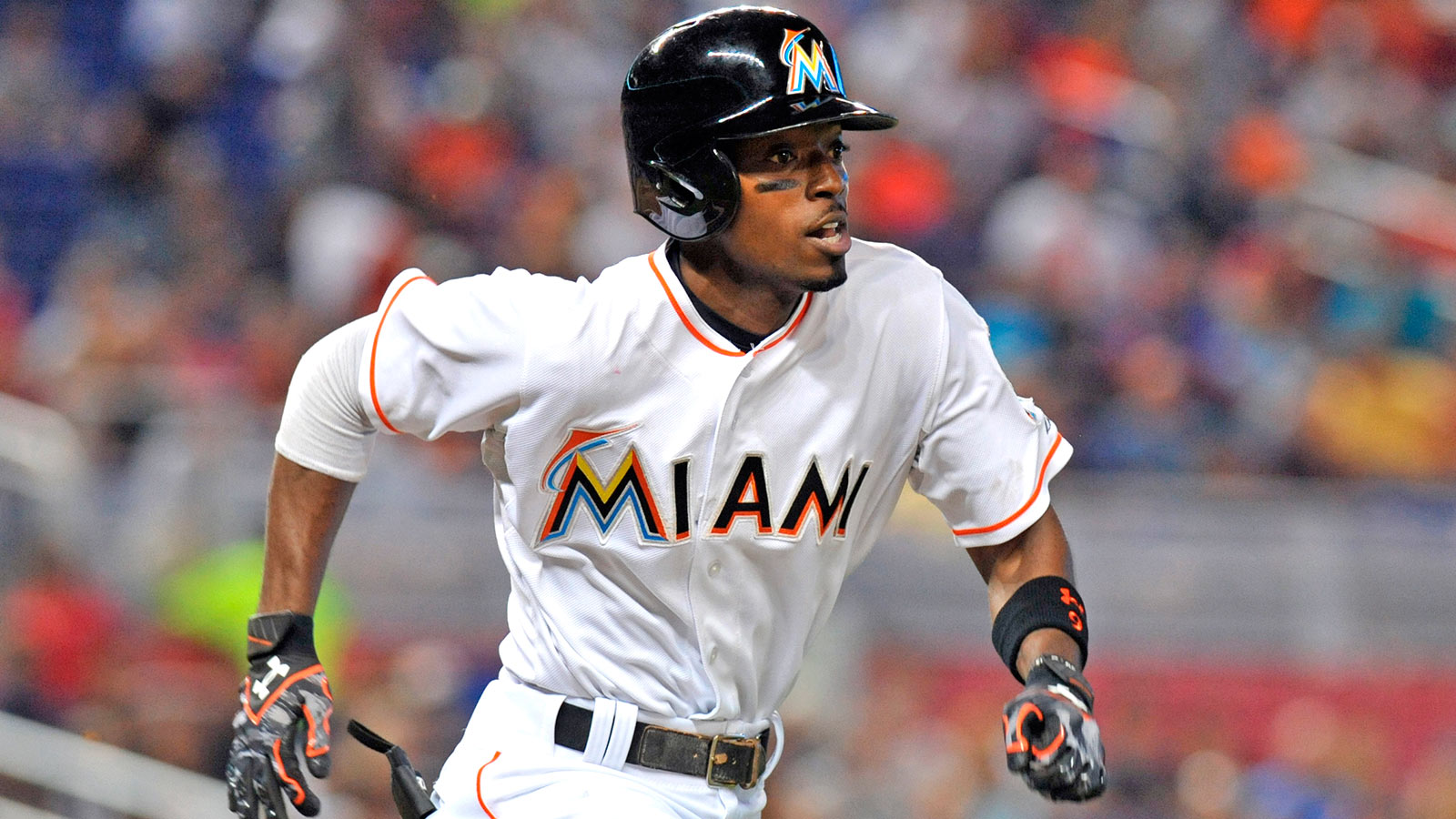 Less than an hour after Dee Gordon helped the Miami Marlins sweep his old team the Los Angeles Dodgers on Thursday night, Major League Baseball announced that the reigning NL batting champ was suspended 80 games for testing positive for the performance-enhancing substances exogenous Testosterone and Clostebol.
He'd also be banned from the postseason if the Marlins reach it.
Gordon released this statement Friday morning: "Though I did not do so knowingly, I have been informed that test results showed I ingested something that contained prohibited substances. The hardest part about this is feeling that I have let down my teammates, the organization and the fans. I have been careful to avoid products that could contain something banned by MLB and the 20+ tests I have taken and passed throughout my career prove this. I made a mistake and I accept the consequences."
The news hit the Marlins and their manager hard.
"These guys love Dee and I feel like he's one of my kids," Marlins manager Don Mattingly, who also coached Gordon in LA, told the Miami Herald. "I love him and we're going to move forward. We're definitely shocked and surprised. But you love your kids and that's Dee for me. I'll help him through this process any way I can."
The 28-year-old second baseman had a breakout season in 2015, leading the NL with a .333 average and the majors with 205 hits and 58 steals, earning an All-Star selection and winning his first Gold Glove and Silver Slugger award.
Gordon was the first player to win a batting title and lead the majors in steals since Jackie Robinson in 1949. He signed a five-year, $50 million extension before this season.
He's hitting .266 with six steals this season, though he singled home the tying run off Kenta Maeda in the seventh inning Thursday night in LA, as the Marlins rallied to beat the Japanese rookie who came into the game with a 0.36 ERA.
"Dee Gordon is a very important part of our team and we all love him and support him," Marlins president David Samson said. "That said, I do not like or condone what he did. He is a very important member of this organization and will be for many years to come. It is a huge, huge disappointment."
Gordon became the seventh player to be suspended this year under the MLB drug plan. Last week, Toronto slugger Chris Colabello was penalized 80 games after testing positive for a PED.
The Associated Press contributed to this report.
Marlins 2B Dee Gordon suspended 80 games without pay after testing positive for performance-enhancing substances, effective immediately.

— MLB (@MLB) April 29, 2016
Only hushed tones in the Marlins' clubhouse postgame after the announcement of Dee Gordon's 80-game suspension… https://t.co/bAexaXraEi

— Doug Padilla (@DougPadilla) April 29, 2016
Dee Gordon is the latest baseball player to think his chemists are smarter than MLB's chemists. It will cost him about $1.5M. Costly mistake

— Josh Friedman (@790Friedo) April 29, 2016
The Dee Gordon news is going to inspire so many wild Barry Bonds opinions. I can't wait.

— Mike Oz (@mikeoz) April 29, 2016
Now we can't help but question how many of Dee Gordon's eight home runs in six seasons were legitimate.

— David O'Brien (@DOBrienAJC) April 29, 2016
Dee Gordon is shocking, but not as shocking that guys are still comfortable using. Obvious there's a belief that tests can be beat.

— CJ Nitkowski (@CJNitkowski) April 29, 2016
MLB dropped that Dee Gordon suspension at midnight during the NFL draft and right after a Drake album came out. Slick.

— Sean Highkin (@highkin) April 29, 2016
The Dee Gordon announcement came tonight because he only just dropped his appeal and wanted to tell his teammates what happened.

— Tim Brown (@TBrownYahoo) April 29, 2016
If not for Dee Gordon, the NL batting champion last season would have been … Bryce Harper.

— Bill Shaikin (@BillShaikin) April 29, 2016