Check out American Pharoah's 'Moneigh' painting that will head to auction
American Pharoah is the first Triple Crown winner in 37 years. The 3-year-old son of Pioneerof the Nile boasts amazing talent on the racetrack.
He's also pretty good with a paint brush … a paint brush?
Yes, American Pharoah is a painter, an artist.
And his first "Moneigh" will soon be up for bidding.
ReRun ReRun Inc. is non-profit Thoroughbred adoption program whose mission is to rehabilitate, retrain, and adopt Thoroughreds.
The group has found an incredible way to raise funds. It has horses create works of art by using their muzzles, whiskers, tails, or hooves or by holding a paintbrush between their teeth. Each #Moneigh is sold on eBay to raise funds for retired racehorses.
And the most recent addition to the Moneighs is the great American Pharoah.
The painting, which is featured below will be up for auction beginning on July 19. Also in the auction will be Moneighs by: Firing Line, Mine that Bird (with a poster signed by his owners), Ocho Ocho Ocho, Texas Red, Turkoman, Tiznow, Distorted Humor and Justin Philip—Justin Philip's painting comes with a shoe worn at the farm.
American Pharaoh's Moneigh – the finished item. Auction starts July 19! @ReRunOTTB pic.twitter.com/PUVsoAsUsY

— Lisa Molloy (@lisaky72) July 16, 2015
Here's an eBay page with some previous "Moneighs" that are still available.
my first moneigh will be up for bid on ebay starting july 19th at 3pm PDT through july 26th! credit to photographers pic.twitter.com/WXXwh0L5w4

— American Pharoah (@amer_pharoah) July 11, 2015
In 2010, a painting by Smarty Jones sold for more than $3,000.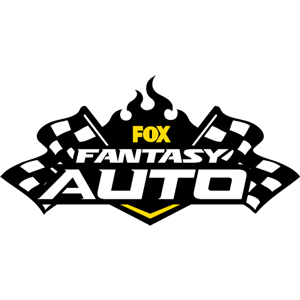 FOX Fantasy Auto
Form a Racing Team, Compete for Prizes
Play Now!