Oscar De La Hoya: 'I want to see Canelo Alvarez vs. Conor McGregor' (Video)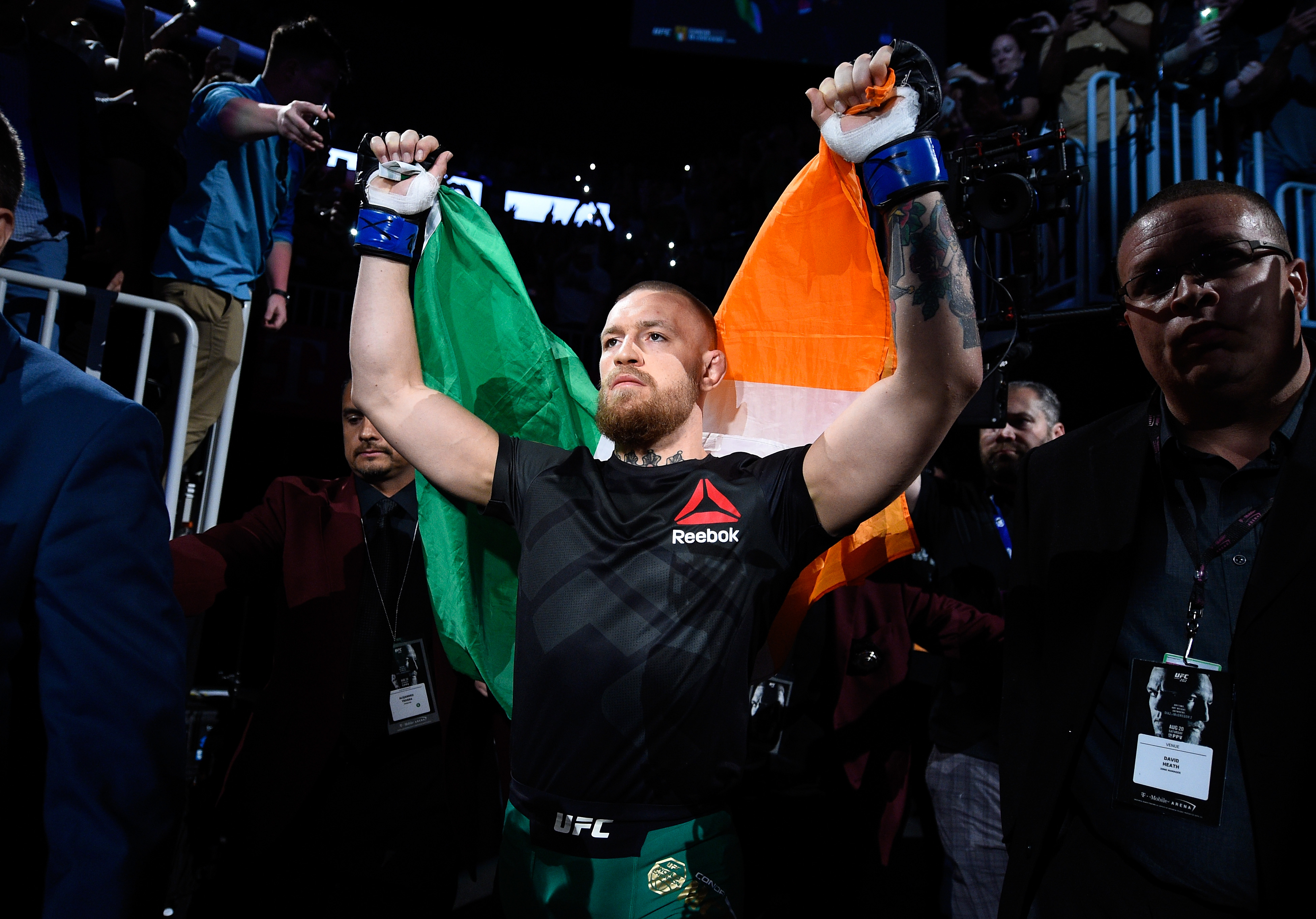 Oscar De La Hoya is hoping to see a boxing match between UFC champion Conor McGregor and Mexican standout Canelo Alvarez
The fighting community has been up in arms ever since it was revealed UFC lightweight champion Conor McGregor had successfully received his boxing license in the State of California. While the main topic of conversation has been surrounding a hypothetical matchup between boxing's box office kingpin Floyd Mayweather and McGregor, there have been a number of other boxers hoping to challenge the "face of the UFC."
Among these outside voices is former boxing great and current promoter Oscar De La Hoya.
Speaking with FightHubTV, the former champion revealed he's actually hoping the Irishman will step inside the ring against Mexico standout Canelo Alvarez.
"If Conor is serious about fighting? First of all, I would love to talk to him and promote him. I mean, imagine Conor McGregor and Golden Boy coming together!" De La Hoya exclaimed in a video with FightHubTV. "But the only fight I would like to see, and this is the one that makes the most sense – as it would be the most exciting and would be a guaranteed knockout – is against Canelo Alvarez. And they're in the same weight class. So it makes all the sense in the world. Imagine. 154. 160. It would be at 160 actually."
This is not the first time the two pugilists have made headlines opposite one another as Alvarez previously stated "McGregor beat himself" following the Irishman's loss to Nate Diaz at UFC 196 in March. He followed this up by paying homage to Diaz with a "I'm not surprised, motherf–kers" t-shirt.
McGregor would later speak with Los Angeles Times ahead of his rematch with Diaz at UFC 202, slamming the boxing community for essentially "cherry picking"while singling out Canelo as one of the worst offenders.
"When you look at this Canelo situation," revealed McGregor. "It's an era of cherry picking. It's not like that with me. I'm here to challenge myself. I'm training to go up two divisions, and it's going to be a great fight."
Canelo later crushed Liam Smith in September, earning the WBO middleweight title in the process, while McGregor avenged his loss to Diaz before making history with a second round TKO over Eddie Alvarez at UFC 205.
This victory made McGregor the first fighter in the promotion's history to hold two titles in two separate weight classes simultaneously.
This article originally appeared on