Kovalev vs Ward: 5 keys to victory for Andre Ward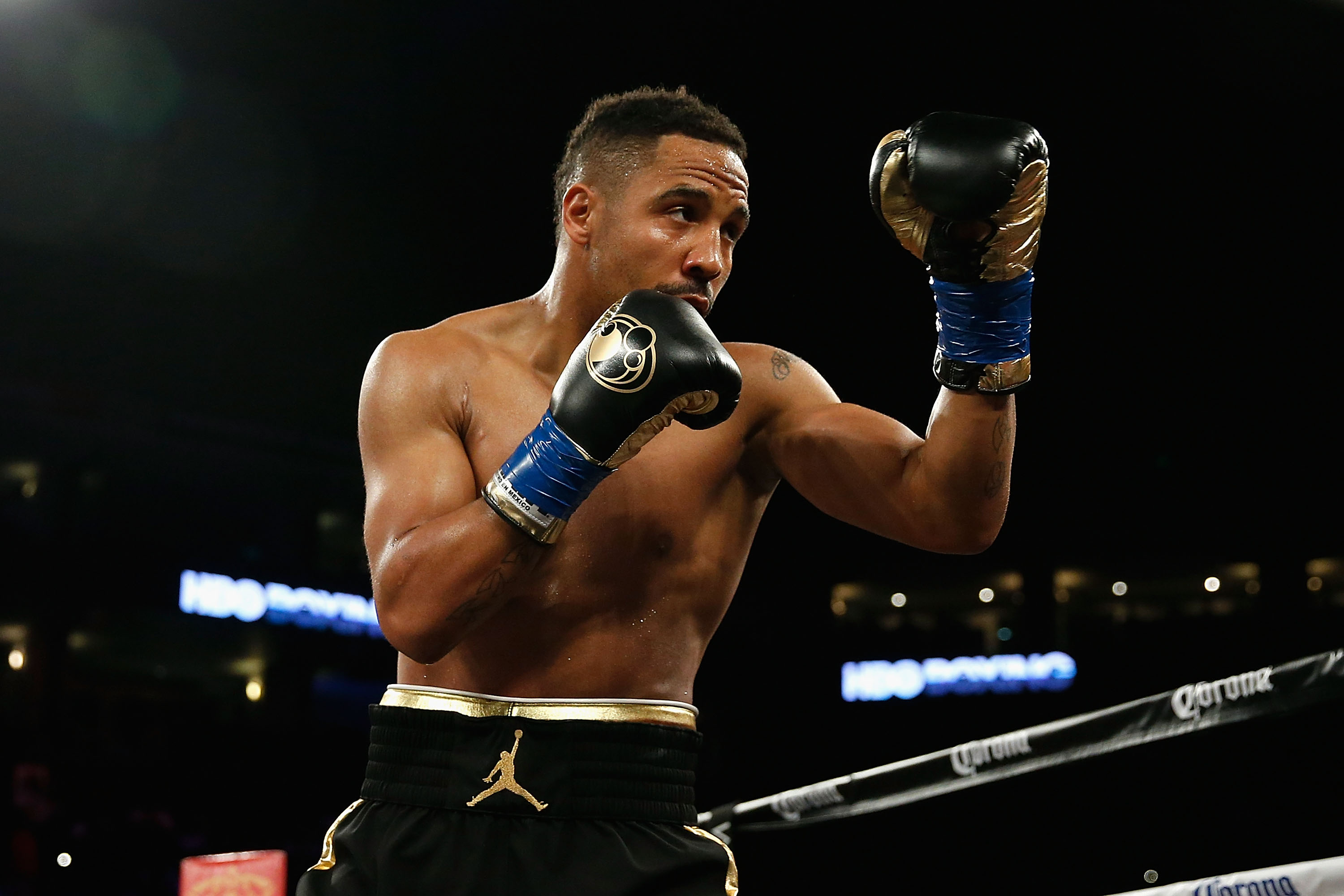 Andre Ward, after an extended layoff, promotional issues and three pedestrian comeback fights, is finally ready to face an elite opponent again. On November 19, Ward will challenge Sergey Kovalev for the Russian's trio of light heavyweight belts in a contest that will largely define both men's legacies
At this point in his career, Andre Ward is an enigma. At only 32, the former super middleweight champion and winner of the Super Six World Boxing Classic could still be in his athletic prime; however, the last concrete evidence of Ward's unquestioned brilliance against a top foe was his dissection of Chad Dawson — all the way back in 2012.
Indeed, Ward (30-0, 15 KOs) looked sharp in a follow-up victory over Edwin Rodriguez, but that came over a year later against a fighter who has since had major flaws exposed. Ward's win over a bloated Paul Smith can be written off as irrelevant, and while he outclassed solid Cuban contender Sullivan Barrera, many were underwhelmed with his shutout of the woefully overmatched Alexander Brand in March.
Ward backers will cling to the notion that what their man needs is the right opponent to bring out the best in him, and Sergey Kovalev is indeed that. In Kovalev (30-0-1, 26 KOs), Ward will be facing the toughest test of his career, and that includes all the former champions he fought during the Super Six gauntlet.
The same, though, can be said of Kovalev. The fearsome "Krusher" has never fought someone with Ward's combination of defensive acumen and advanced ring IQ. Moreover, contrasting styles — the cerebral boxer versus the calculating, devastating puncher — further imbue this match-up with serious historical implications.
So, can Andre Ward be trusted? And is he still as good as everyone assumes? Those are the pressing question. Ward does have a clear path to victory against Kovalev, but it's one that must be tiptoed without a misstep. With that, here's how Ward — with hyper focus and tactical nuance — can pull this off.
5) Win the battle of the jabs
Interestingly, this first category is exactly the same for Sergey Kovalev's five keys to victory — and with good reason. Because both Ward and Kovalev are such sophisticated boxers, their dueling jabs will decide a variety of tactical elements: range/ring geography, the disruption and establishing of both offensive and defensive rhythm and the pattern of the first few rounds (especially).
Like Sergey Kovalev, Andre Ward throws an excellent, crisp jab to the body, which he can do while simultaneously rolling to his right. This is crucial as it will slide Ward away from Kovalev's vaunted right hand, perhaps forcing the Russian to reach and upset his balance. Kovalev, though, throws perhaps the hardest body jab in boxing, so it's even more imperative that Ward employ his to hijack the initiative.
Ward also tends to float his left hand out in front of him, using his lead paw to confuse opponents as a decoy, defensive fly swatter or hypnotic pendulum that suddenly morphs into a stiff scoring shot. This variety will be crucial, as Ward must use his jab to disrupt Kovalev's timing before he can establish a rhythm, touch Kovalev's chest, arms and head and set up his own combinations. Because Kovalev is such an intelligent boxer who employs subtle feints, Ward needs to consistently give him different looks.
As mentioned, Kovalev has the more powerful jab, and both men are accurate. Ward, however, can perhaps do that a tad bit more with his lead left, and part of that is grounded in the mere threat of it. What Ward can also do is switch to southpaw for short stretches, if only to force a second of rhythm-busting hesitation from Kovalev due to an active lead right hand. Ward possesses all these tools, and he'll likely need every single one.
4) Make Sergey Kovalev fight on the inside
The general assumption is that if Sergey Kovalev has a weakness, it's fighting on the inside. Such thinking is perhaps a bit presumptuous, but the reality is that Kovalev, who is always in control of of his fights start to finish, does indeed prefer to box at range. And this makes sense. By keeping opponents on the end of his punches, he maximizes his already awesome power.
Andre Ward is one of boxing's best in-fighters. He's merciless when it comes to wrestling in the clinch while simultaneously throwing punches to prevent a break. His sharp uppercuts from close range are head-snapping, and he digs to the body and bullies opponents into utter resignation. Ward is also willing to fight dirty if he has to, which is a necessary mindset when facing someone as intimidating as Kovalev.
The question, though, is whether Ward can impose himself against Kovalev the way he was able to against 168-pounders. The answer, unfortunately for Ward backers, is probably not. However, this doesn't mean that Ward can't be effective on the inside. Getting inside Kovalev's punches will importantly serve to negate the Russian's power, and while Ward won't manhandle Kovalev, he should be able to get the better of exchanges on the inside and, at the very least, prevent Kovalev from getting into an offensive rhythm.
In-fighting could decide Andre Ward's fate. If he lets Kovalev tie him up every time he gets close to him, or recklessly rushes in (which he does do, from time to time), he'll be in trouble and perhaps floored the way Bernard Hopkins was in the first round of his fight against the "Krusher." That said, Ward needs to make Kovalev fight him on his terms, and that means bullying the bully.
3) Use lateral movement
Sergey Kovalev's footwork is an underrated element of his craft. Kovalev is adept at cutting off the ring, but he's also able to feint with his feet by making it seem as if he's about to pounce, which freezes opponents and renders them vulnerable for the actual attack that follows. And when Kovalev intimidates a foe into recklessly retreating, his job becomes that much easier.
Andre Ward won't be intimidated by Sergey Kovalev, even if he spends more time countering and on his back foot than we're used to seeing. What Ward must avoid at all costs, though, is giving ground in a straight line. If he falls into this trap, he'll end up surrendering the center of the ring and giving Kovalev the opportunity to trap him against the ropes.
This is where lateral movement comes into play. In moments where Ward is unable to get inside or launch combinations of his own, he must be able to create enough separation to sidestep Kovalev's pressure. To do this, Ward will have to jab or feint and then strafe away. This will force Kovalev to reset his line of attack, and it will also enable Ward to reclaim the center of the ring and avoid getting cornered.
Also, Ward doesn't want to simply move laterally and then keep retreating. This will sap his energy and place him in the unenviable position of exclusively acting as matador. To prevent this, Ward can stop Kovalev in his tracks by standing his ground after he moves laterally and then driving his shoulder into Kovalev when he turns and tries to close distance again. It's technically an illegal move, but it's one Ward has mastered. Lateral movement is necessary, but it's only helpful if something proactive follows.
2) Occupy Kovalev's right hand
Sergey Kovalev's right hand is his greatest weapon. It only takes one such cross or hook to drastically alter or suddenly end a fight, and Kovalev is one of the few devastating punchers who enhances his natural power with optimal balance and perfect technique. To win this fight, Andre Ward must occupy and negate Kovalev's right hand.
There are a few ways Ward can do this, and the first method goes back to our initial key to victory: winning the battle of the jabs. If Ward can land his straight left to Kovalev's body, it will handcuff the Russian, make him drop his hands and keep his right out of position. Ward can also shift his left hand to his waist to draw out Kovalev's cross (or make him hesitate) and counter with an "up jab" as he's rolling to his right.
Body punching will also be important for Ward. Jab aside, Ward's left hook and straight right hand downstairs could prove crucial. Ward can land his right hand against Kovalev's flank as he moves away from the Russian's power shot, and a purposeful left hook to the body can again force Kovalev to drop his right as a defensive measure.
A more dangerous approach, but one that Ward is skilled enough to execute, is countering Kovalev's right hand with a left hook to the head. As stated above, this involves tempting fate by baiting Kovalev into throwing his most dangerous shot while staying in range to return fire. However, this could yield significant rewards for Ward. If he's able to slip the punch or force Kovalev to start reaching, the openings to counter will be there. (Ward could also hook over Kovalev's right hand if he senses hesitation.) Although Ward doesn't possess Kovalev's power, the left hook he used to floor Sullivan Barrera stands out as a sharp, compact shot that could give Kovalev fits.
1) Control the center of the ring
In this match-up, Sergey Kovalev is the more naturally aggressive fighter — the one more likely to box off his front foot. Andre Ward, of course, is generally seen as the better counter puncher and defensive fighter. So, if conventional wisdom holds true, Ward needs to avoid giving up close rounds by failing to match Kovalev's aggression and initiative.
Ring geography will be pivotal in this regard. If Ward is regularly forced to retreat — or, even worse, if Kovalev is able to consistently corner him — an even round in terms of punches landed and output will be lost. Close fights tend to favor those who are more offensively inclined, which is why Ward needs to be the one bossing Kovalev around the ring.
It's unlikely that Andre Ward will be able to force Kovalev onto his back foot the way fans are accustomed to seeing the "Krusher" impose his will on generally hapless opponents. This reality, however, can be overcome if Ward is able to stand his ground via an amalgamation of the various keys to victory that have already been mentioned.
A dynamic jab, taking the fight to the inside, negating Kovalev's right hand and lateral movement will all allow Ward to control the center of the ring because they will prevent him from getting trapped and cornered. Instead of circling, Ward needs to be shifting, sidestepping and, most importantly, turning Kovalev. Consider it the difference between a 360° and 180° turn; the former would be the equivalent of Ward strafing in a wide circle, resulting in Kovalev eventually cutting him off or Ward ending up exactly where he started but with less room to maneuver, whereas the latter is Ward altering the terms and geography of engagement, creating empty space behind him that can be used to set traps or retreat to if necessary.
Ultimately, the greatest variable at play in Kovalev-Ward may be how well Ward handles Kovalev's power. Indeed, Ward will have to fight the "perfect fight" in order to win, but, at his best, he's capable of producing that kind of clinical performance. That said, Ward's margin of error is narrow because of Kovalev's power, and that's why this fight is so fascinating. To emerge victorious, every ounce of Ward's savvy, skills and concentration will be extended to their breaking points. And because of that, the question becomes: Will Andre Ward crack?
This article originally appeared on