Shinsuke Nakamura delivered the best match of WrestleMania weekend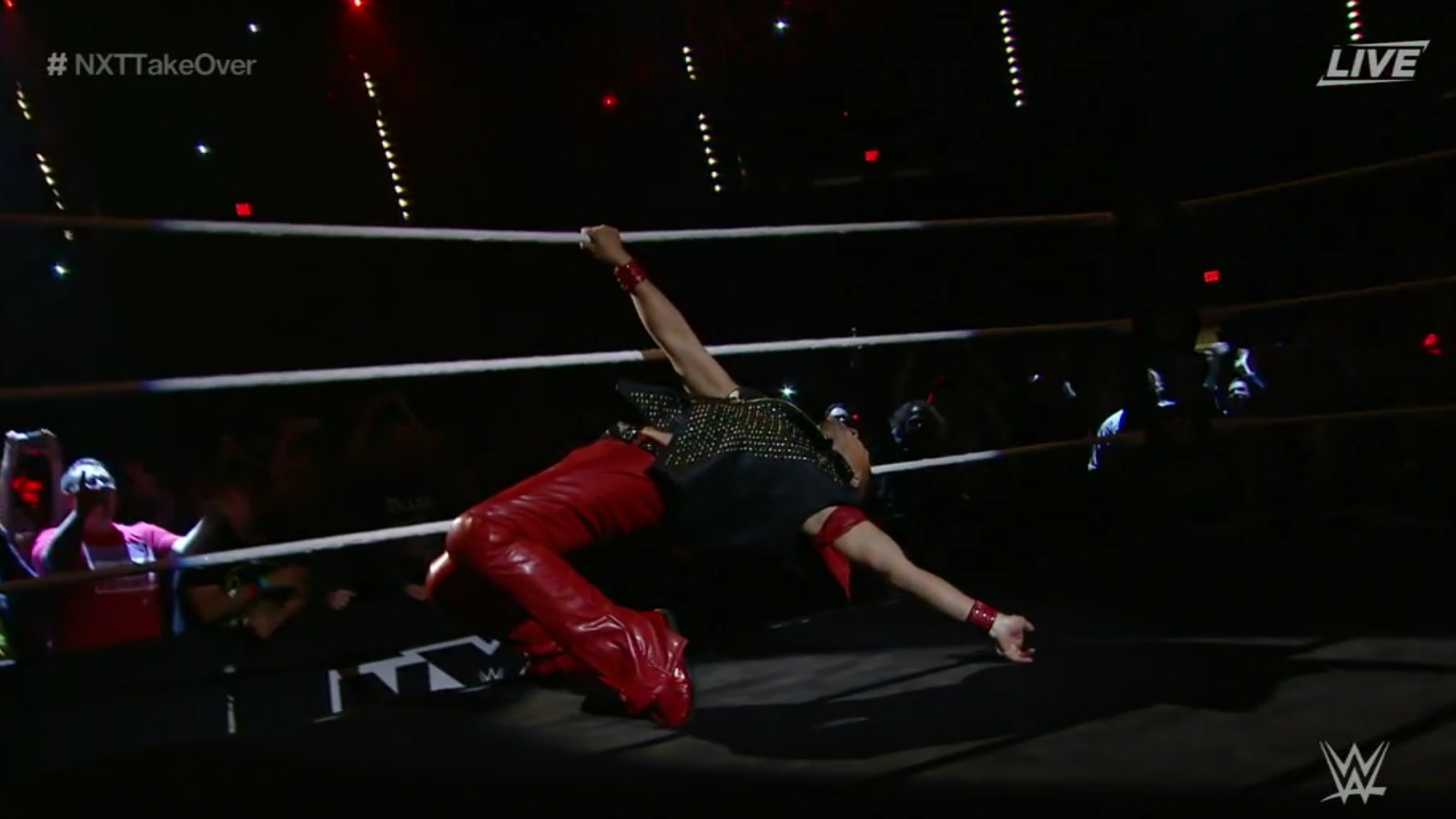 WrestleMania 32 was a magnificent spectacle, and even if the actual results of some matches were baffling (Reigns and Zack Ryder win? Sasha Banks and AJ Styles lose??), WWE delivered a memorable show on the biggest stage in company history.
Shane McMahon cheated death with a jaw-dropping 20-foot leap from the top of the cell, Stone Cold Steve Austin returned to raise hell with Shawn Michaels and Mick Foley, and three women put on the best match of the night. There were plenty of amazing moments in Dallas on Sunday – but nothing could top the 20 minutes of near-perfection two days earlier at NXT TakeOver.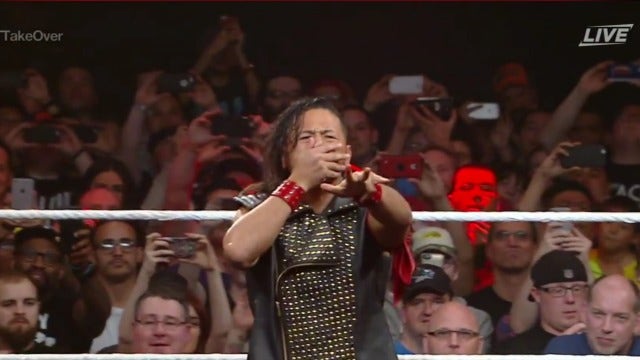 At a much smaller venue than AT&T Stadum on Friday, Japanese wrestling icon Shinsuke Nakamura made his NXT debut and showed why many wrestlers – including his former NJPW colleague AJ Styles – consider him to be one of the best in the world.
The #KingOfStrongStyle @ShinsukeN is ready for battle against @iLikeSamiZayn at #NXTTakeOver: Dallas! https://t.co/jfcImLExv3

— WWE (@WWE) April 2, 2016
Nakamura had never been seen before in a WWE ring, but he could not have possibly been more over with the fans from the moment he stepped through the ropes. The crowd chanting "fight forever" as Nakamura and Zayn pummeled each other was one of the best moments of the weekend.
Zayn is a tremendous wrestler on his own, but Nakamura elevated the NXT star to a new level. His charisma, his effortless style, his technical acumen – Nakamura made it impossible to take your eyes off him for the entire match. If Zayn vs. Nakamura would have taken place two days later at WrestleMania 32 in front of 101,000 people, it would have caused an earthquake. Nakamura was so capitvating that during the main event at WrestleMania Sunday fans chanted his name as Roman Reigns and Triple H wrestled.
It remains to be seen how long Nakamura sticks around in NXT before making the jump to the big leagues, but he's clearly got the fan support and the ability to be a megastar.
Rarely am I so emotionally charged the day after a match, but I'm still reeling from the #NXTTakeOver match with the incredible @ShinsukeN.

— Sami Zayn (@iLikeSamiZayn) April 2, 2016
It took exactly 0 seconds for Shinsuke Nakamura to become the most charismatic star in the entire company #NXTTakeoverDallas

— Bryan Alvarez (@bryanalvarez) April 2, 2016
After last night we might as well just go ahead and induct @ShinsukeN to the WWE Hall of Fame tonight #WWEHOF

— WWE Creative Humor (@WWECreative_ish) April 2, 2016