WWE adds 'The Godfather' to Hall of Fame class of 2016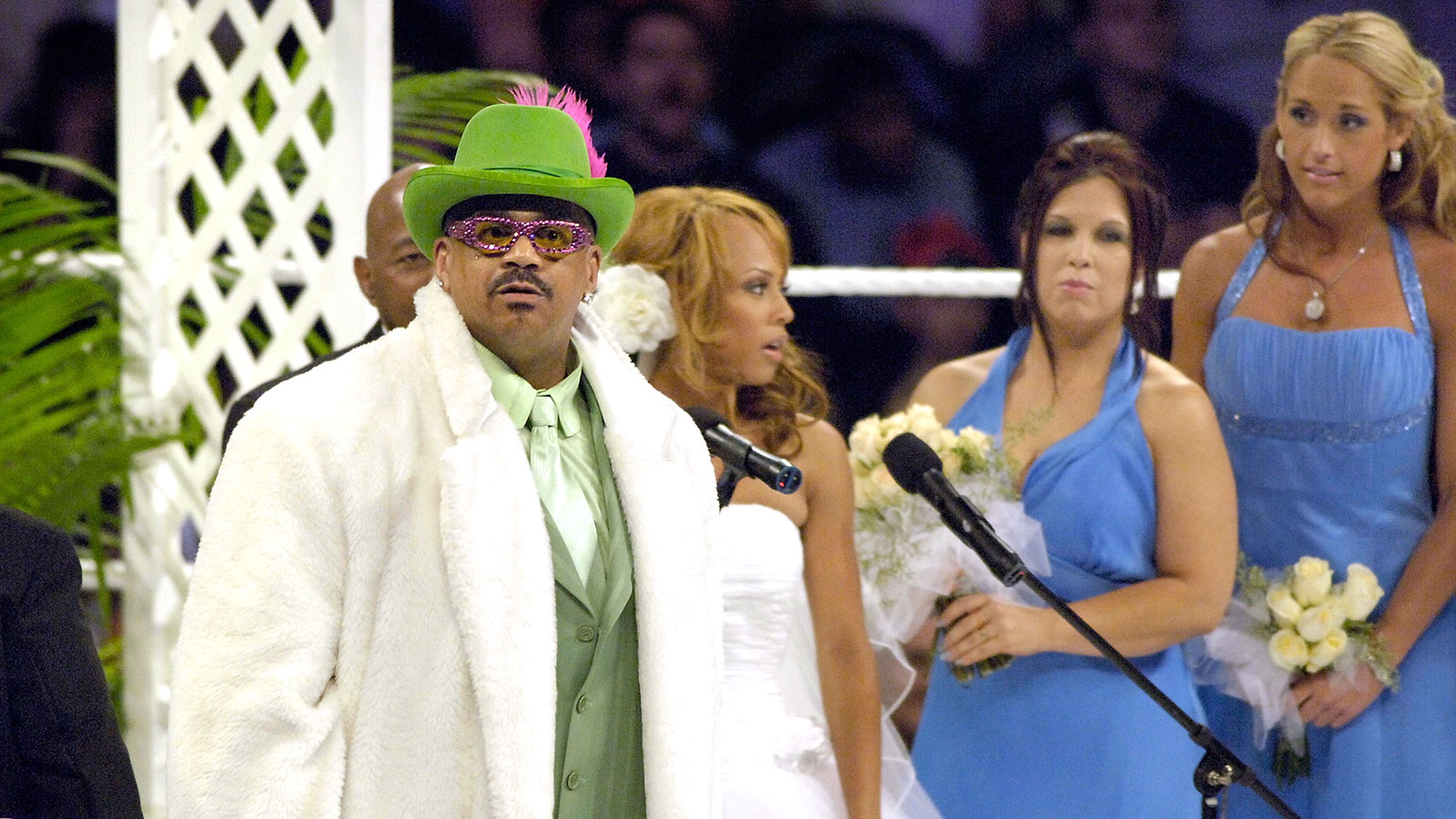 The WWE announced on Monday that Charles Wright aka "The Godfather" will be inducted into the Hall of Fame class of 2016.
"The Godfather" joins Sting, who was previously announced as the first inductee for the WWE Hall of Fame in 2016 with the ceremony taking place the weekend of April 3 ahead of WrestleMania in Dallas, Tex.
BREAKING: #TheGodfather will be inducted into the @WWE Hall of Fame Class of 2016! https://t.co/ow4qvLo5HM pic.twitter.com/pxfrl8fvpl

— WWE (@WWE) February 22, 2016
The WWE announcement named Wright's induction under his persona as "The Godfather" but many professional wrestling fans will also remember him for another famous gimmick he had in the early 1990's when he played a voodoo practitioner named Papa Shango.
Wright performed as Papa Shango for just over a year between 1992 and 1993 before being repackaged as Kama, the supreme fighting machine — a gimmick that sold him as a fighter similar to a mixed martial artist in the UFC — when he returned in 1994.
Finally in 1998, Wright debuted as "The Godfather," which was definitely his most well received gimmick over the years and he became Intercontinental champion at one point during his run.
"The Godfather" was routinely escorted to the ring by a group of scantily clad women and he became a crowd favorite over the next few years before retiring from wrestling in 2002.
Since that time, Wright has made sporadic appearances on television and now he'll join the WWE Hall of Fame as part of the class of 2016.