WWE Survivor Series 2016: 4 Losers from the Show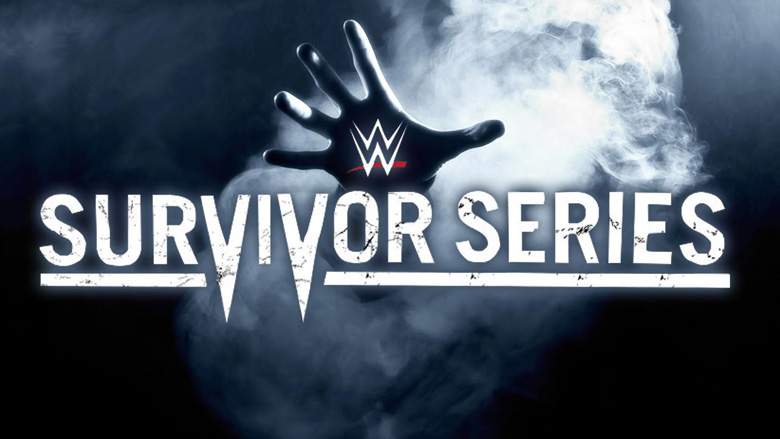 The brands waged war this past night on Survivor Series. Matches were won and lost, but who were the real losers?
During Survivor Series 2016, Raw and SmackDown went to battle over a series of matches. The men's, women's and tag divisions fought for the honor of their respective brands. Raw would come away with the win in the women's match as well as in the tag team match. However, the men's elimination match saw SmackDown have the last laugh.
Once all this was done, Goldberg squared off against Lesnar. One is still trying to find reason in what went during the match. We had our fifteen seconds of joy as every adult in the arena felt like they went back in time. Despite that, it was a very poor way to book the much hyped main event of Survivor Series.
Some of the stars looked like losers despite being on the winning side. While some stars actually lost their matches and went down even deeper. Fantasy became reality as a 49-year-old Goldberg took out WWE's resident beast. Join us as we analyze the different moments from the PPV and identify who were the biggest losers from Survivor Series 2016.
4. Luke Harper
Luke Harper would square off against Kane in the pre-show bout. Wyatt Family would play a fair game here as neither Wyatt nor Orton would come to aid Harper. Despite pulling off some very impressive moves for a man of his size, Harper would lose to Kane after being on the receiving end of a choke slam.
One has to go back and think that this was Kane's 18th Survivor Series. There was no need for the Big Red Monster to go over Harper. Kane is in the last few chapters of his active wrestling career. Harper on the other hand, still has years of action left in him. WWE should have handed the victory to Harper and let the entire Wyatt Family shine last night.
The fact that he lost to Kane, who has had zero momentum in such a decisive manner makes him the first entrant in this list. Harper would later make his mark in the men's elimination match by interfering in the match. However, that wasn't enough to put him out of this list.
3. Dean Ambrose
Dean Ambrose's biggest moment of the night came when he teamed up with his Shield brethren to take out AJ Styles. Except for that, it was an unimpressive showing for the Lunatic Fringe. He would get tossed around the ring and manhandled by Braun Strowman before becoming the first person to get eliminated.
This continues to be the trend lately as Ambrose fails to showcase his edge. Returning to attack his own team-mate later helped to give him some momentum. Ambrose could also make do with the rub he got from the brief Shield reunion. However, how much of that would he be able to carry forward to SmackDown?
Ambrose needs something big to set him apart from the competition. Moreover, SmackDown needs to have Ambrose as a credible competitor. Dean Ambrose is the number one contender and it is not like SmackDown has a rich pool of credible contenders to place against AJ Styles. Survivor Series could have been his night but it wasn't. Ambrose wasn't the biggest loser of the night. In fact, he is far from that.
2. The New Day
The New Day are your WWE tag team champions. They are all set to break Demolition's record of the longest tag title reign. New Day were also the captains of team Raw. They would eliminate Breezango in the opening moments of the tag team elimination match. Then, in a shocking turn of events, Kofi Kingston would get eliminated.
The Shining stars outlasted the New Day. Even the Hype Bros outlasted Raw's tag team champions. Do they need any more reasons to be on the losers list after that? The only redeemable part about New Day's elimination would be that they were taken out by the Usos; a legitimately respected tag team. Apart from that, there is nothing to be said about the New Day.
They would talk a big game and then drop the ball before the match even started. To make things worse, New Day now has to defend their tag team titles against Sheamus and Cesaro on Raw. All the sudden, one is not so confident about them breaking Demolition's record anymore. The loses have been piling up for the New Day and it doesn't seem good.
1. Brock Lesnar and Goldberg
WWE had a goldmine on their hands. Brock Lesnar Vs Goldberg was a risky idea. However, against all odds, that hype for the match took off and got out of control. People really bought into the idea of one last ass kicking by Goldberg. Regardless, nobody, not even Goldberg's biggest fans expected him to come out as the winner at Survivor Series.
Moreover, nobody expected Brock would be on the receiving end of a squash match beat down. All those years spent building up the beast incarnate went down the drain in a couple of minutes. Suddenly, Lesnar ending the Undertaker's streak and hitting sixteen suplexes on Cena did not matter. All that mattered was Goldberg getting his fifteen seconds of fame.
For 10 seconds every adult in the arena felt like they were a kid again. But then reality struck. What was the point of all this hype? Bleacher Report perfectly captured what the fans felt after this match.
Yes, it's shocking, but stunning the audience isn't the same as satisfying them.
WWE managed to surprise everyone. But at what cost? Goldberg could have easily walked away celebrating his loss like Rocky Balboa. Instead, he along with Lesnar managed to come up with something that would even worse than what happened 12 years ago. Who would make your list?
This article originally appeared on