WWE Superstars Lana and Rusev get married by the beach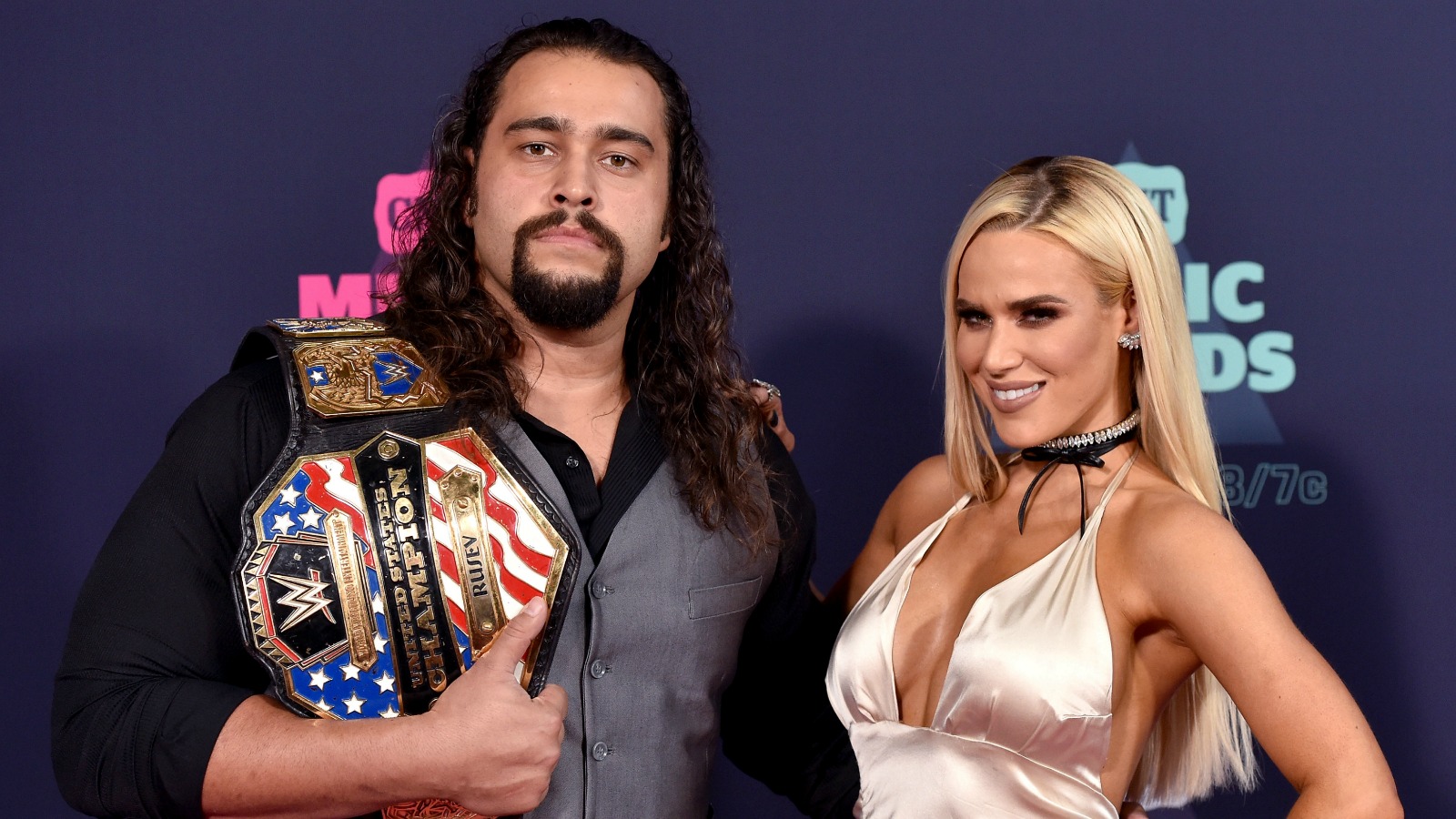 There are wrestling weddings, the ones that usually end in trauma and disappointment for either the bride or groom. Then, there are couples who actually are in WWE and do get married in real life.
That is what took place over the weekend as Lana and Rusev turned the surreal world into the real world as the exchanged vows.
A photo posted by CJ Perry (@thelanawwe) on
Lana, aka CJ Perry who was once a Florida State cowgirl, had her Seminole buddy Jenn Sterger in attendance for the nuptials and she posted a photo of the ceremony to Twitter.
Getting hitched wasn't totally without a hitch if you remember, as at one point WWE planned on breaking up Rusev and Lana in storyline. However, those plans were disrupted when TMZ broke the news that the couple had become engaged.
According to TMZ, the couple's wedding in Malibu won't be their only one. They plan on having a second wedding in Rusev's native Bulgaria.
Such a beautiful ceremony for two of my favorite people in the world. Congrats @LanaWWE & @RusevBUL ! ❤️❤️❤️👰🏼 #Wwe pic.twitter.com/2xmNs4vhi0

— Jenn Sterger (@jennifersterger) July 30, 2016
Forever: The Rusev and Lana wedding have finally been completed. I'm going to remember this day. 💍💕 pic.twitter.com/0VYBW9zYH4

— Dangerous Woman. (@LightOfRussia) July 30, 2016
Had a wonderful time with Bri @BellaTwins at Lana and Rusev's wedding. The carnival theme was so much fun!!! pic.twitter.com/5OVUd9LDok

— Daniel Bryan (@WWEDanielBryan) July 30, 2016
What an emotional day. Lana and Rusev's wedding ceremony is like a fairy tale. I'm just so happy for them. 💋 pic.twitter.com/JXxtwP6nmr

— Nikki. (@PivotOfFearless) July 30, 2016
The Total Divas at the Beach for Lana and Rusev's Wedding. @LanaWWE @BellaTwins @ReneeYoungWWE @TotalDivas 😍❤ pic.twitter.com/a1bkxf3xEZ

— Dileep Dk Jaipal (@DileepWWE) July 30, 2016
Yesterday's Lifetime Memories. | Rusev and Lana's Wedding Weekend. 💍🍾 #Malibu pic.twitter.com/CoyNtiOb7m

— Wonderwoman. (@WWE_Nikki) July 30, 2016